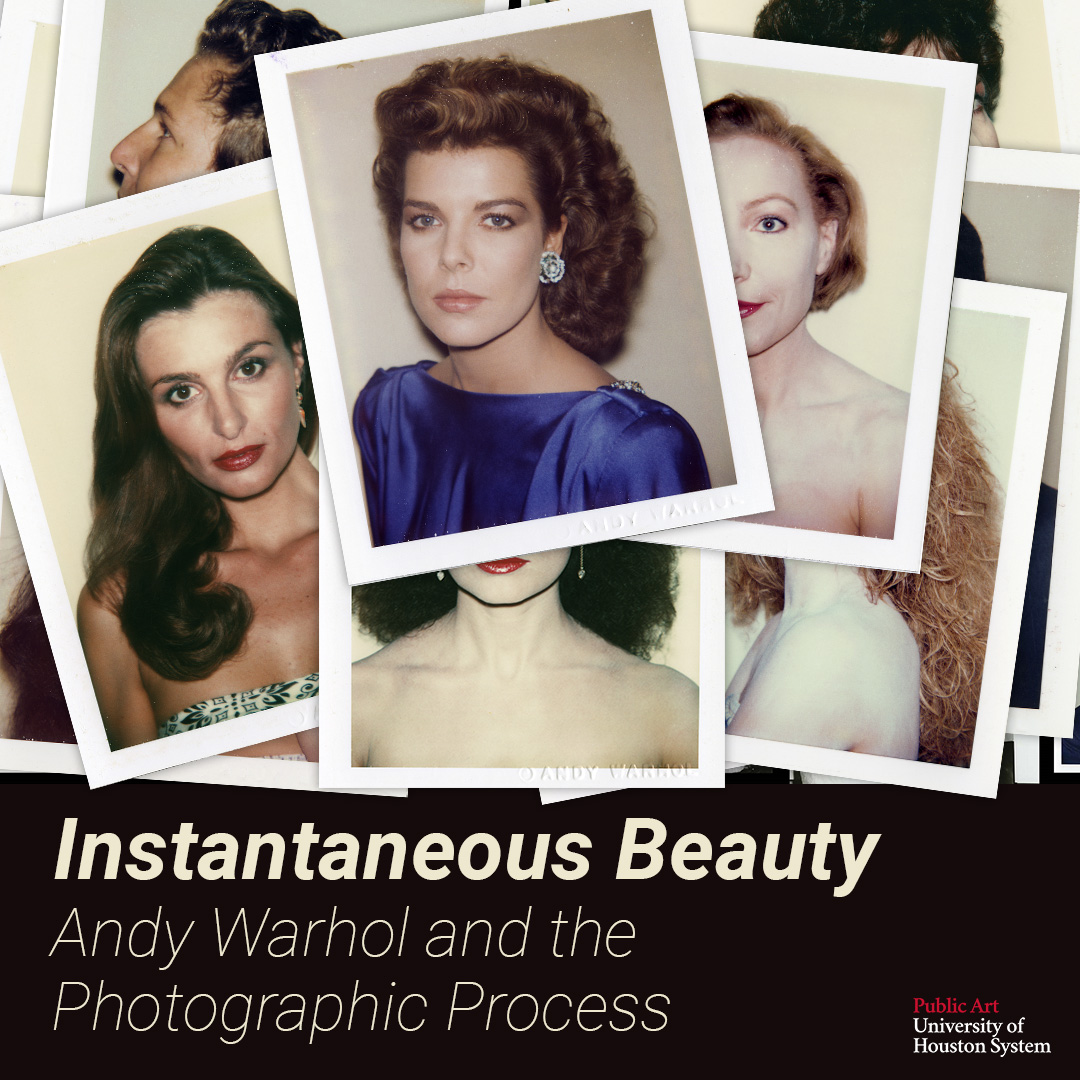 February 23 to April 6, 2022 - O'Kane Gallery at the University of Houston-Downtown
May 19 to June 24, 2022 - University of Houston-Clear Lake Art Gallery
Andy Warhol famously declared that he "never met a person I couldn't call a beauty." Public Art UHS's first traveling exhibition, Instantaneous Beauty: Andy Warhol and the Photographic Process, explores his all-encompassing ideas on beauty, particularly in its relationship to photography. The exhibition highlights Public Art UHS's extraordinary collection of Andy Warhol photographs (made between 1975 and 1985), placing these in dialogue with his finished works and those by several of his closest collaborators. 
Instantaneous Beauty is organized by Public Art UHS as part of a broader effort to make its significant collections accessible to academic and community audiences across the University of Houston System. 
Website: https://publicartuhs.org/event/instantaneous-beauty-2/