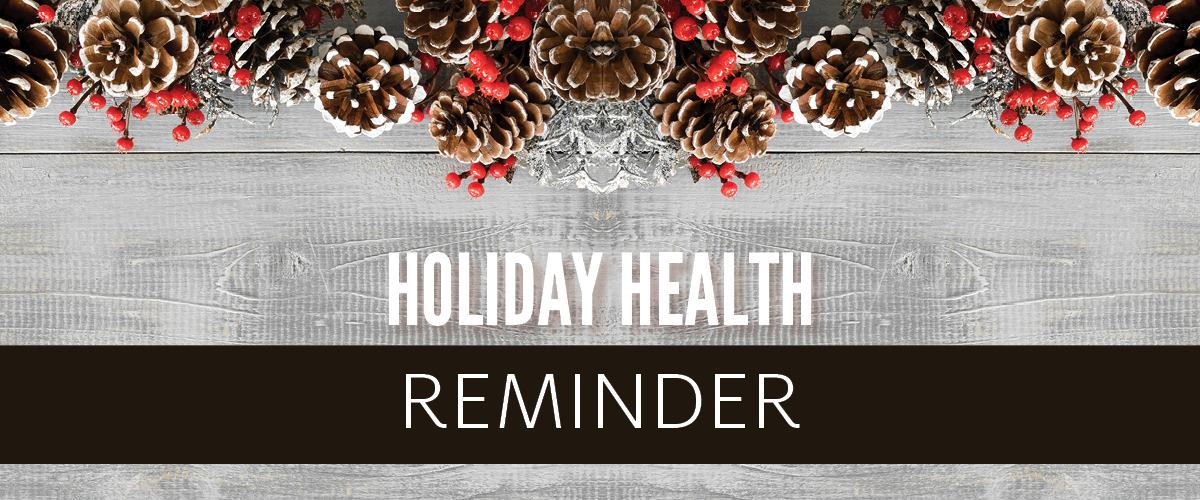 A reminder from UH Occupational Health Services to take care of your health this holiday season. Here are some tips to keep your family healthy and safe, so your holiday memories are full of comfort & joy: 
December is Influenza (Flu) Prevention Month

. The best way to reduce your risk from seasonal flu and its potentially serious complications is to get

vaccinated

yearly.

Other

preventative steps

that you can take to protect yourself, your loved ones, and your community are to practice good respiratory etiquette and wash your hand often. To learn more about flu symptoms and how to reduce the spread, please visit the

Centers for Disease Control and Prevention (CDC).

 

Resiliency through the holidays

. Don't let the holidays become something you dread. Instead, take steps to prevent stress and depression. Learn to recognize your holiday triggers, such as financial pressures or personal demands, and seek to take care of your

mind and body

. 

 
If you or someone you know is experiencing a mental health crisis, please reach out for help: 
Call 911:

 If someone is in immediate danger, call 911.

 

Call 988:

 Get connected to the National Suicide Prevention Lifeline by dialing 988.