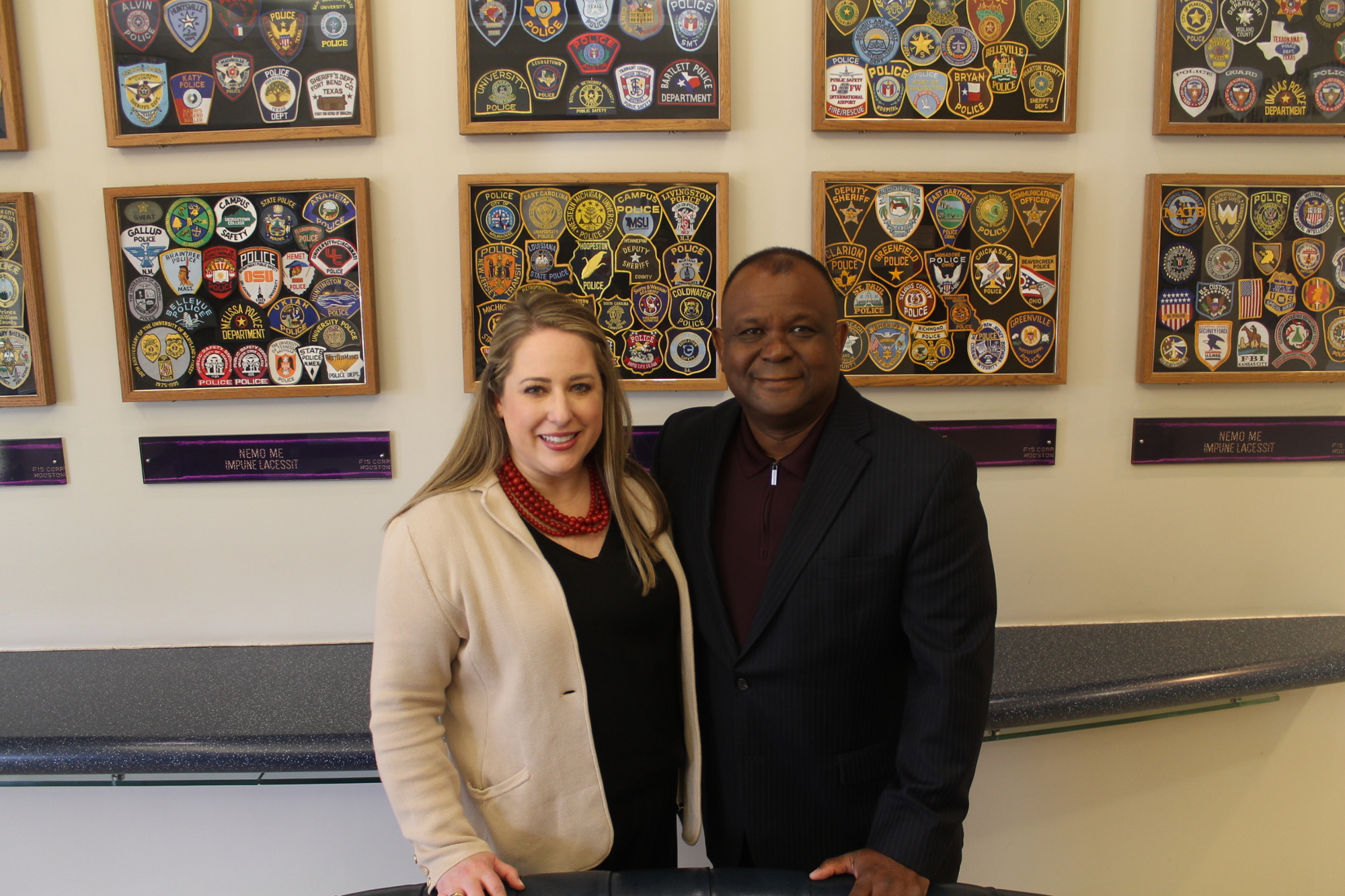 Team members from the University of Houston Police Department enhanced their skills this month by attending an on-campus training and leading an educational session at a regional safety summit. 
On April 1, UHPD attended the 2022 Diversity Institute, Good Trouble: Allyship in Action summit presented by the Center for Diversity and Inclusion in collaboration with the Center for Student Involvement and the Women & Gender Resource Center. 
The diversity summit is held annually with each year offering a different theme. The goal is to offer participants transformative sessions to enhance their cultural knowledge. 
"One of the areas that I want to make sure the department continues to grow on is with the trans community, the LGBTQ+ community," said UHPD Chief Ceaser Moore. "And so, when events are occurring that highlight those particular topics or areas, I want the PD to be there so that we can be good partners and allies so that they will see us as allies." 
The Gulf Coast Campus Safety Summit is the second summit attended by UHPD and University leadership. Moore participated in the safety summit with Toni Benoit, Assistant Vice Chancellor and Vice President of Access, Equity & Diversity, Equal Opportunity Service. 
The safety summit aims to improve campus' effort to prevent and respond to sexual assault, relationship violence, and stalking. 
Moore and Benoit led a presentation at the safety summit titled, Equal Opportunity Services (EOS) and the Police: Case Studies Promulgating Excellent Communication Strategies, Policies, and Coordination Efforts Ensuring Student Success. 
Moore wanted to present because he says the department learns new concepts that can be incorporated into their work on campus, when the department conducts educational sessions and participates in training opportunities. 
"There's also another plus, the fact that we're keeping UH's name out there. And we are leaders in what we do. And we want UH to be seen as leaders in the profession," said Moore. "And not lagging behind and waiting for others to step forward. We lead the way by example."