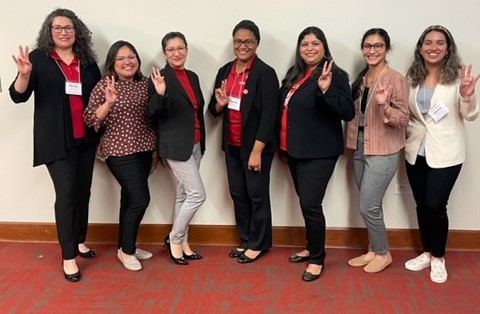 Esmeralda Valdez, Executive Director of University Services, participated with staff colleagues in the Las Comadres College Mentoring Program, by leading an educational session at the 2022 Diversity Institute's Good Trouble: Ally Ship in Action conference to bring awareness to the University of Houston's largest subpopulation of students – Latina undergraduates. 
The session, titled Uplifting Latina Undergraduates: The Significance of Mentorship Latina Student Success at a Hispanic Serving Institution, provided recommendations to faculty and staff on how they can support Latina students in balancing their intersectional identities and navigating the structures of higher education.  
Additionally, there was a focus on how allyship between Women of Color can help support student success through culturally relevant programs.