Public Safety
OEM participates in Auxiliary Services Fair
By Ginger Walker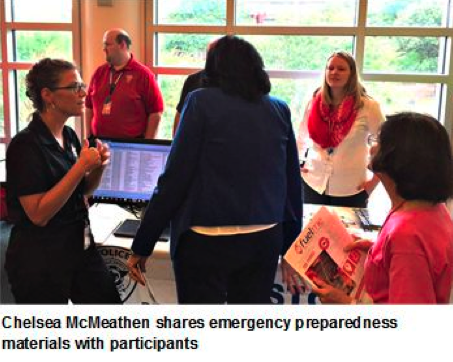 The University of Houston Office of Emergency Management participated in the Auxiliary Services Fair, taking the opportunity to share emergency preparedness information and resources with campus faculty and staff.
"The Office of Emergency Management enjoys being able to share disaster preparedness tips and information in order to better prepare our campus community," Emergency Management Director Kelly Boysen said.
During the fair, which took place Aug. 4 in the Rockwell Pavilion, OEM also took the opportunity to conduct a survey polling the campus community on its knowledge of the UH Outdoor Warning Siren System.
For more information on hurricane preparedness, visit the UH Office of Emergency Management website.