Public Safety
Tips available to keep UH community cool during the heat
By Ginger Walker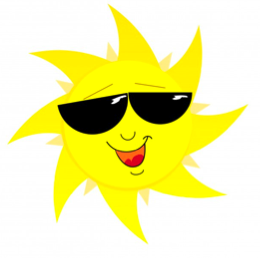 Temperatures in the Houston areas are reaching triple digits. It's important that everyone is prepared for heat-related dangers. The University of Houston Office of Emergency Management urges people to use the following tips if they find themselves outdoors for prolonged periods of time:
Stay hydrated. Drink plenty of water throughout the day and especially while in the heat.
Start early. If you have activities outside, start early while it's still slightly cool and limit activities in the heat of the day.
Dress appropriately. Wear light-colored, loose-fitting clothing during the summer months.
Stay cool. If possible, spend as much time as possible indoors where it is cool and comfortable.
Keep a watchful eye. Keep an eye out for heat-related illnesses while in the heat. Heat stroke is a life-threatening illness. Symptoms include difficulty breathing, headache, dizziness, flushed skin, vomiting, lack of sweat, seizures and loss of consciousness. Seek immediate medical attention if any of these symptoms are present.
The city of Houston has activated its Heat Plan. Cooling centers across the city have been opened to help the community receive some kind of relief from the soaring temperatures. The air-conditioned public city facilities provide a cool place for residents unable to catch a break from the heat.
Harris County has also issued an alert expressing the current situation and various tips to assist people with heat-related safety.
For more information on preparedness, visit the UH Office of Emergency Management website.