Public Safety
UHPD officers attend Violence Against Women Conference
By Cindy Granier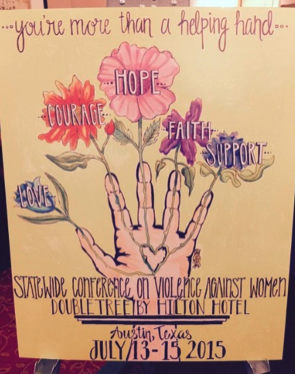 Three University of Houston police officers were selected to attend the 2015 Statewide Conference on Violence Against Women in Austin.
Eligible participants at the July 13-15 conference included licensed Texas peace officers, telecommunicators and 911 dispatchers.
Through attending this conference, Sgt. Dina Padovan, Officer Yolanda Edmund and Officer Anita Couch were able to develop and strengthen their response to combating violent crimes against women.
The purpose of the Violence Against Women program is to assist in developing and strengthening effective law enforcement and prosecution strategies to combat violence crimes against women through training.
Since 2011, the program has coordinated a statewide conference that is open to all patrol officers, investigators, detectives and telecommunicators/911 dispatchers who are first responders or are directed to investigate violent crimes against women.