Resistance Fighter 
Department of Pharmacy Practice and Translational Research Welcomes ID Pharmacy Fellow Jinhee Jo to Faculty
Sept. 1 — The University of Houston College of Pharmacy has welcomed Jinhee Jo, Pharm.D., BCIDP, as a research assistant professor in the Department of Pharmacy Practice and Translational Research.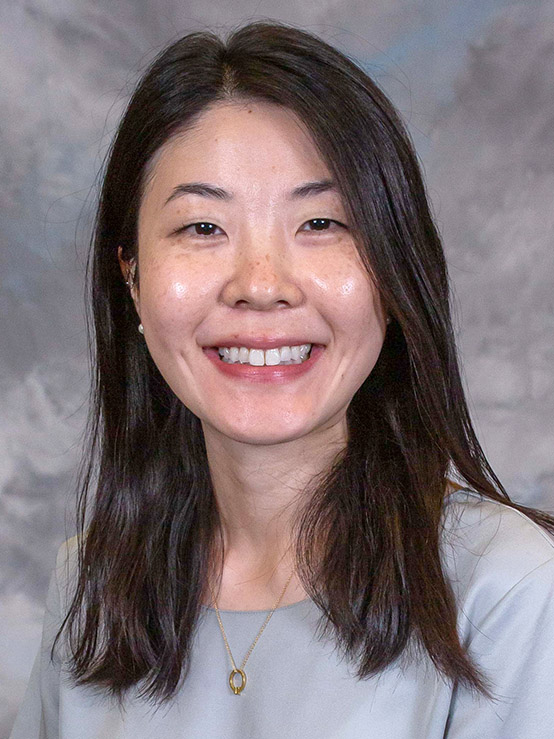 After receiving her Pharm.D. at the University of Illinois at Chicago College of Pharmacy, Jo completed a PGY-1 residency at Baylor St. Luke's Medical Center. Jo recently completed the three-year Infectious Diseases Pharmacy Fellowship program between UHCOP and fellow Texas Medical Center institution CHI St. Luke's Health-Baylor St. Luke's Medical Center.
Jo has authored or coauthored papers in such publications as Journal of Patient Reported Outcomes, Anaerobe, Clinical Infectious Diseases, and the Open Forum Infectious Diseases.
Jo has received consecutive IDWeek Trainee travel awards to present her research at the 2022 and 2021 IDWeek meetings. This year's travel award was provided based on her abstract, "Bile Acid Concentrations in Healthy Volunteers Receiving Oral Omadacycline or Vancomycin," which will be presented Oct. 19-23 in Washington, D.C. During the meeting, Jo also will present "Pharmacokinetic-Pharmacodynamic Analysis of Oral Vancomycin and Gut Microbiome Changes in Healthy Volunteers: An Exploratory Study."
In 2021, her IDWeek-supported presentation was on "A Multicenter, Mixed-Method Evaluation of Delayed Hospital Discharge in Patients with Invasive Candidiasis receiving Echinocandins," but she also had another project – "Global Surveillance of Clostridioides difficile Demonstrates High Prevalence in Non-Healthcare Settings" – selected for the oral presentation sessions.
In addition, she has presented her research at the European Congress of Clinical Microbiology and Infectious Diseases (ECCMID), Making A Difference in Infectious Diseases (MAD-ID), Texas Society of Health-System Pharmacists Alcalde Southwest Leadership Conference, and the Texas Medical Center Antimicrobial Resistance and Stewardship Conference.
Jo's research focuses on host microbiome colonization resistance against bacterial pathogens, including C. difficile and other multidrug resistant organisms, and antimicrobial resistance.