Hunt Joins PPS Faculty
Director of Strategic Research Development Appointed as Research Assistant Professor in Pharmacological and Pharmaceutical Sciences Department
January 24 — UH College of Pharmacy Director of Strategic Research Development Courtney Hunt, Ph.D., has been appointed as a research assistant professor in the Department of Pharmacological and Pharmaceutical Sciences. 
Hunt joined UH as a research liaison in the Division of Research in 2014 before transferring to the college in 2018 to serve as a research manager in the university-wide Drug Discovery Institute. In 2021, Hunt was promoted to director of Strategic Research Development to develop and foster college-driven research initiatives to increase success and visibility of the college. She will continue in this role in addition to her faculty appointment.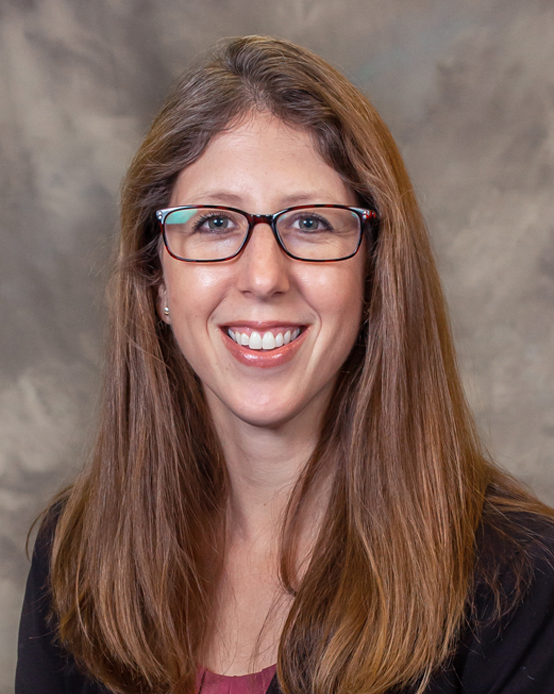 Hunt earned a bachelor's degree in biology from Denison University and a Ph.D. in Neuroscience from the University of Oklahoma. Hunt completed a postdoctoral fellowship at the University of Texas-MD Anderson Cancer Center, supported by a PhRMA Foundation Postdoctoral Fellowship in Pharmacology and Toxicology.
Hunt's previous research focused on mechanisms of opioid receptor signaling, opioid tolerance and pain, with papers published in such journals as the Journal of Neuroimmune Pharmacology, Journal of Neuropharmacology, Journal of Molecular Pharmacology, and eNeuro.
Hunt has over 10 years' experience developing and implementing transdisciplinary research programs, catalyzing transdisciplinary and multi-institutional research collaborations, and coordinating faculty and student development programs. She has given 20 invited seminars and presentations on scientific and research development topics. Hunt has also co-authored the microcredentialing courses for Research Development and Proposal Development, through the Society for Research Administrators International (SRAI).
Her previous honors include the 2011 O. Ray Kling Award for Outstanding Graduate Student Leadership at the University of Oklahoma Health Sciences Center (OUHSC), the 2012 OUHSC Outstanding Graduate Student Award, the 2012 & 2013 OUHSC Outstanding Academic Achievement Award, eight travel awards, and the 2021 SRAI Mid-Career Excellence Award.