Ph.D. Alumna, Pharmaceutical Researcher Rashim Singh Joins PPS Department Faculty
March 10 — UH College of Pharmacy Pharmaceutics alumna Rashim Singh, Ph.D., who has worked as a postdoctoral research fellow at the college since 2016, has been appointed as a research assistant professor in the Department of Pharmacological and Pharmaceutical Sciences.
Singh's research area is in the pharmacokinetics, drug metabolism and disposition. Her main work involves flavonoids, a class of plant metabolites shown to have anti-oxidant and anti-inflammatory properties. Flavonoids health benefits are shown to be related to their extensive entero-enteric and entero-hepatic recycling, prolonging systemic and gastrointestinal exposure and the mutual interactions with the gut microbiota. She believes that flavonoid recycling and interactions with gut microbiome can be successfully exploited to identify natural compounds and design new drug molecules with targeted oral delivery technologies for enhanced exposure in gastrointestinal track to treat gut diseases and disorders as well as promote healthy microbiota for improved gut health and neuro-resilience in humans.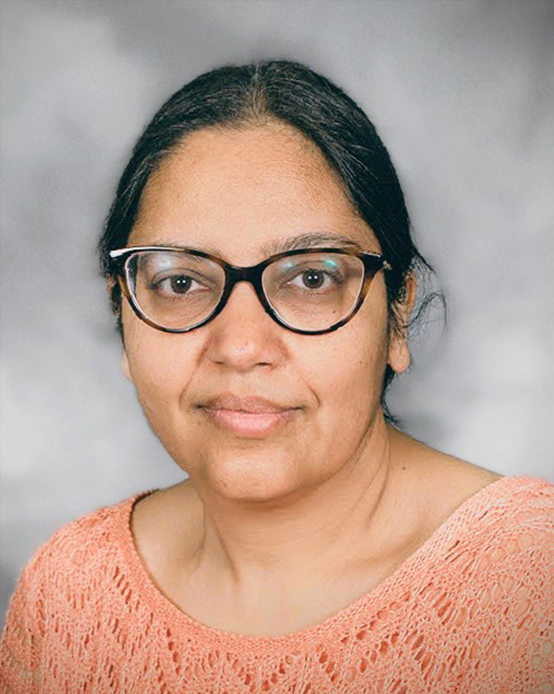 Singh is the principal investigator on project funded by the National Institutes of Health's National Center for Complementary and Integrative Health to develop a novel herbal product based on the traditional Chinese formula Xiao Chai Hu Tang (XCHT) for prevention of diarrheal toxicity and gut damage from the chemotherapy drug irinotecan. The project is part of a collaboration with her graduate advisor/mentor Ming Hu, Ph.D., UHCOP Diana S-L. Chow Endowed Professor of Drug Discovery and Development and professor of pharmaceutics, whose current study of XCHT is funded by a grant from the NIH's National Cancer Institute.
As part of a separate collaboration with Hu, Singh is the co-investigator and study coordinator of a human pharmacokinetic study of the Chinese herbal mixture Antitumor B (or Zeng Sheng Ping) as an anticancer drug.
Singh is a past recipient of a NIH pre-doctoral training fellowship through the Gulf Coast Consortia's Keck Center and a post-doctoral fellowship program of the NIH's National Institute of General Medical Sciences. She has authored/co-authored research manuscripts in such peer-reviewed journals as Molecular Pharmaceutics and the Journal of Pharmacology and Experimental Therapeutics, as well as presented research at several meetings of the American Association of Pharmaceutical Scientists and the International Society for the Study of Xenobiotics.
In addition to her earning her Ph.D. in pharmaceutics from UHCOP in 2010, Singh received her master's degree in pharmaceutical technology (formulation) from the National Institute of Pharmaceutical Education and Research in Punjab, India, and Bachelor of Pharmacy degree from Banaras Hindu University's Institute of Technology in Varanasi, India.