EAS Alumni Association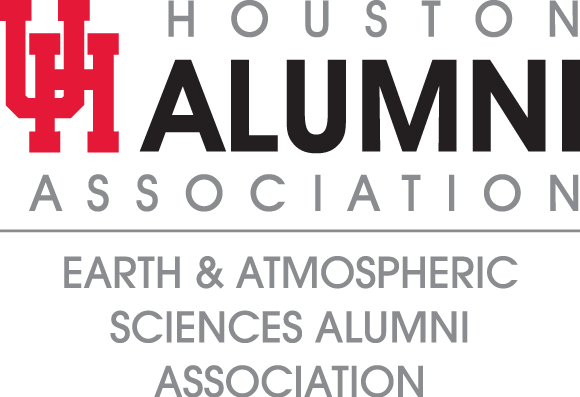 The EAS Alumni Association plans many activities throughout the year for professional development and networking with current students. The officers of EAS Alumni Association serve two-year terms.
UH Geoscience Alumni LinkedIn Group
Connect with other alumni on the LinkedIn group.
Earth & Atmospheric Sciences Outstanding Alumni Award
The UH Earth & Atmospheric Sciences Outstanding Alumni Award recognizes and honors a UH alumnus for outstanding contributions to science, education, scholarship, service (within and/or outside UH), entrepreneurship, and/or outreach in their distinguished careers.
Annual Happy Hour
Each Spring the department holds a get-together at the Mucky Duck, a local Houston pub. All department faculty, staff, current students and alumni are invited. For more information, visit the Annual Faculty-Alumni Happy Hour page. Preceding the happy hour is the Student Research Conference and Industry Open House to which all alumni are invited. Last year's event had 300 attendees.
Alumni Lists by Decade
Graduates of the Department of Earth and Atmospheric Sciences organized by year, name, degree and major.
Updating Your Alumni Contact Information
The Department of Earth & Atmospheric Sciences occasionally sends information to alumni such as department newsletters and information on events. To keep up-to-date with department events and activities, visit UH's contact information update form to make changes to your records.