Researchers Expect Human Clinical Trials to Begin Late 2022
Biomedical scientists have discovered a new method to treat cancer in mice through "drug factories" implanted next to organs. The drug factories are small spherical capsules that release cytokines, a type of protein, to fight cancerous tumors.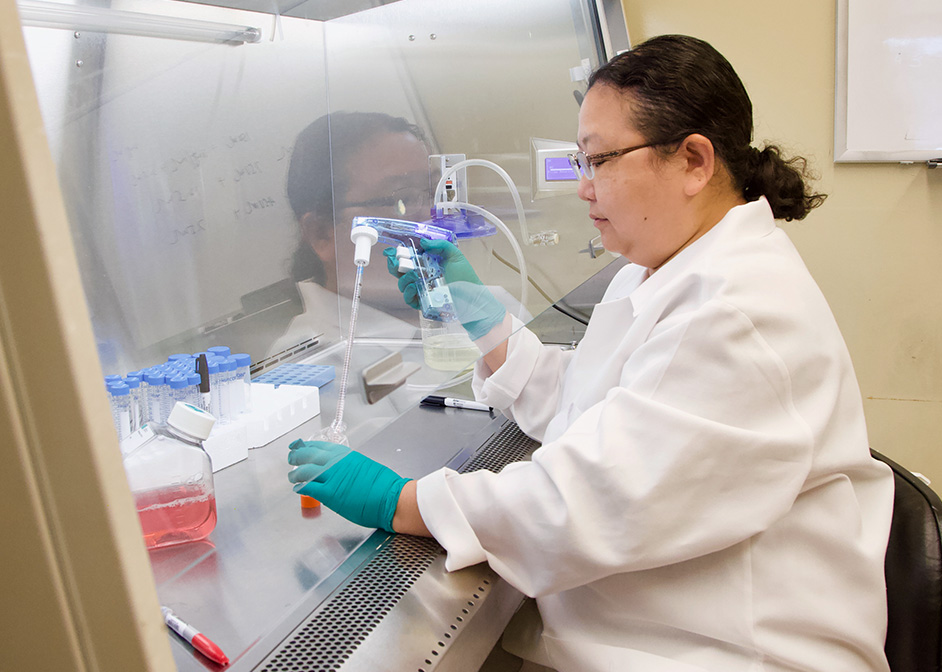 Weiyi Peng, assistant professor of biology and biochemistry at the University of Houston's Center for Nuclear Receptors and Cell Signaling, and Chunyu Xu, technical research supervisor at CNRCS, published their findings in the journal Science Advances, along with researchers from Rice University, the University of Texas M.D. Anderson Cancer Center and CellTrans Inc.
Peng and Xu's role was to help Rice researchers figure out how the capsules reshape the environment surrounding the tumor to achieve superior tumor-fighting immune responses in preclinical cancer models.
The researchers found their treatment eliminated tumors in the peritoneum of mice with ovarian and colorectal cancer. The peritoneum is the lining that holds the abdominal organs and separates them from the rest of the body's bloodstream. They also found their treatment greatly activated T cell response in nonhuman primates to fight cancer.
Ovarian cancer patients with tumors that have spread throughout their peritoneum have a higher chance of death, Peng explains. These patients also typically fail to respond to current cancer immunotherapy.
"When I first heard of the implantable 'drug factories' from Omid Veiseh, Rice University assistant professor of bioengineering, I felt this novel treatment could bring new hope for these patients," said Peng, a faculty member at the UH College of Natural Sciences and Mathematics.
The study is particularly groundbreaking because the clinical benefits of cytokine cancer treatments are usually hampered because they require high-dose infusions that can result in severe side effects. If successful, the capsules would eliminate the need for the infusion, because they instead will enter the body through surgical implants.
This treatment has the potential to improve the future of ovarian cancer patients who have drug resistant tumors. These patients typically have a survival rate of no more than 12 months with current therapies.
Peng's lab is now working with Rice researchers to evaluate the therapeutic potential of other cytokines to treat cancers and autoimmune diseases.
- Rebeca Trejo, College of Natural Sciences and Mathematics