Supports Two-Month Stay at the University of Heidelberg
Ognjen Miljanic, associate professor of chemistry in the College of Natural Sciences and Mathematics, was awarded a Max Kade Foundation Fellowship, which supports a two-month stay at the Organic Chemistry Institute at the University of Heidelberg. Founded in 1386, the University of Heidelberg is one of the oldest and most prestigious European universities, with multiple Nobel laureates included on its faculty.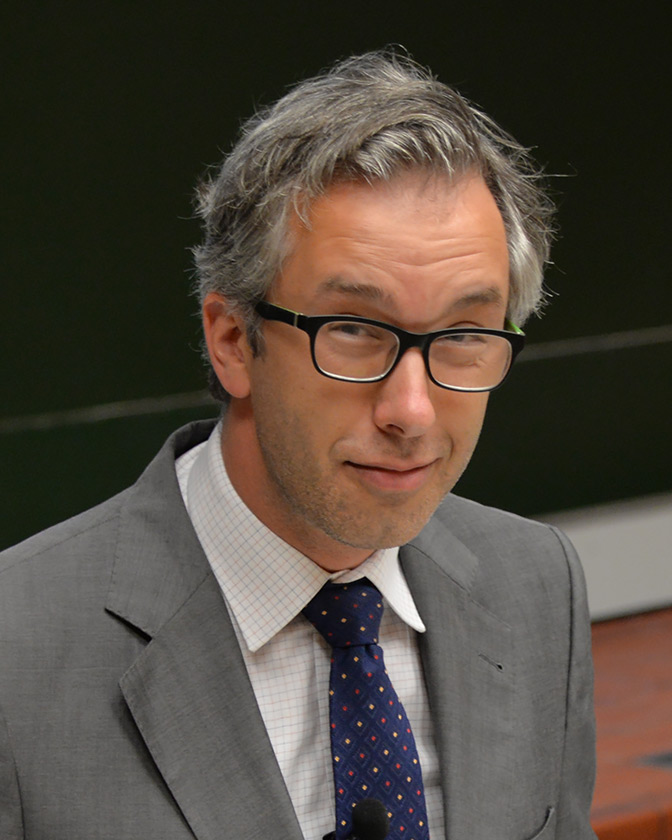 This fellowship, in the amount of $15,000, offers Miljanic the opportunity to work with faculty members Michael Mastalerz and Uwe Bunz in June and July of 2018.
"I will be working on the preparation of columnar porous structures," Miljanic said. "These novel forms of matter are of interest in the field of liquid crystals, and advanced displays."
Miljanic notes that Heidelberg is the perfect location to initiate this project, as it brings together Mastalerz' expertise in the preparation of porous crystalline materials, Bunz' expertise in the study of materials with interesting optical and electronic properties, as well as his own.
The Max Kade Foundation supports initiatives that encourage a positive relationship between German-speaking countries and the United States. This includes postdoctoral research exchange programs, visiting faculty exchange programs, as well as exchange programs of both undergraduate and graduate students. As noted by their mission statement, "In this ever-changing global society the fostering of cross-cultural understanding has become more important than ever before."
During his two-month stint at the University of Heidelberg, Miljanic will also give lectures at six universities in Germany, Switzerland and Sweden.
- Rachel Fairbank, College of Natural Sciences and Mathematics