Nancy Weems
Nancy Weems has enjoyed a successful career as both a noted performer and as an internationally recognized pedagogue. She has performed extensively in the United States, Russia, Europe, Asia, Mexico and Central America to wide critical acclaim. A graduate of Oberlin Conservatory and the University of Texas at Austin, her solo and concerto appearances include concerts in 14 foreign countries, in addition to the US. After a recital in Reykjavik, Iceland, one critic called her "a rare treasure... Nancy Weems is an extraordinary pianist, grand in scope, and powerful in her interpretation, possessing fantastic technique." A Houston Post article reported, "[She] put an amazing display of energy and keyboard technique into a recital that went from strength to strength." And after her debut recital at the John F. Kennedy Center for the Performing Arts in Washington, DC, the music critic of The Washington Post praised "Weems' powerful technique"and "delightful mix of strength and flexibility."
As a winner of the US Artistic Ambassador Competition sponsored by the United States Information Agency (USAI), Weems represented the US in three international concert tours — first to the countries of Norway, Denmark, Iceland and Russia, and subsequently, to Mexico, Jamaica, Trinidad and Costa Rica. The USIA sponsored Weems for additional recitals in Taiwan, Hong Kong and Malaysia. Recently, she was invited to tour four cities in China — Beijing, Nanjing, Chengdu and Shenzhen — for recitals, lectures and classes. Weems also represented the US in the 1981 Van Cliburn International Competition, and won top awards in the International Recording Competition. Weems has recorded for the Albany and Bay Cities labels. The recording "Classical Hollywood" was nominated for a Grammy award in 1990. In addition, she has been featured in recordings of American composers Arnold Rosner and of her own former piano student, Christopher Theofanidis, now a pre-eminent composer.
As a teacher of international reputation, Weems has been invited to give masterclasses in music schools and conservatories in the US, Europe, Asia and the West Indies. She was an exchange professor and guest performer at the Royal Academy of Music in London, England, at Sungshin Women's University in Seoul, Korea, at the International Piano Master Class Series of Kuala Lumpur, Malaysia and in a 2016 tour of China sponsored by Peking University.
She was the Madison Endowed Professor of Music and division chair of the piano area at the University of Houston Moores School of Music, where she taught since 1982. Her former students would come to study with her from all over the world, and many have won top awards in national and international competitions,including the 2017 Van Cliburn International Piano Competition, Leeds International Piano Competition, Sydney International Piano Competition, Bach International Piano Competition, Hummel International Piano Competition, San Antonio International Piano Competition, New Orleans International Piano Competition,  Music Teachers National Association's (MTNA) Collegiate Young Artist Competition, Corpus Christi International Young Artist Competition, Nena Wideman National Young Artist Concerto Competition, Dallas International Piano Competition and Hastings International Piano Competition.
Many of her students now hold professional positions in music schools and universities worldwide, including the University of Texas at Austin, University of Texas at San Antonio, Baylor University, Southern Methodist University, University of St. Thomas, West Texas A&M University, Sam Houston State University, UCLA,
Xinghai Conservatory and Wuhan Conservatory.
Weems was recently featured with her husband, John Weems, on the cover of The Piano Magazine: Clavier Companion with an article entitled "A Legacy of Excellence." She was named the Outstanding Collegiate Teacher in 1991 by the Texas Music Teachers Association and received a University of Houston Teaching Excellence Award in 1995.
Weems regularly presents lectures and teacher workshops and has been a featured MTNA convention artist for the states of New York, Washington, Minnesota, Utah, New Mexico, Arizona, Colorado, Wyoming, Louisiana, South Carolina, Mississippi, Arkansas, North Dakota and Texas, as well as a presenter at MTNA national conventions. She is also active as an adjudicator of state, national and international piano competitions and has served on the board of directors for the Lansum International Young Artist Competition in California, as well as the Los Angeles International Piano Competition.
---
Beth Madison
Beth Madison was appointed to the University of Houston System Board of Regents by Governor Greg Abbott in 2015 for a six-year term and will serve through August 31, 2021. For fiscal year 2018 – 2019, she will serve as chair of the Academic and Student Success Committee, vice chair of the Endowment Management Committee and a member of the Facilities, Construction and Master Planning Committee.
In 1983, she founded Madison Benefits Group, Inc., which in 2008 became a wholly owned subsidiary of Higginbotham, a commercial risk management and insurance firm. Madison is a certified employee benefits specialist, certified property and casualty underwriter, and a chartered life underwriter. She served as president of the Houston Estate and Financial Forum and on the board for the Houston Chartered Life Underwriters as well as national advisory boards for multiple insurance companies. 
Madison is active in Houston philanthropic activities, serving as trustee of Madison Charitable Foundation, past chairman of the Houston World Affairs Council, senior chairman of the Houston Grand Opera, secretary for the Board of the Alley Theatre and Secretary for the Rice University Shepherd School of Music Society. She has served on the boards for The Houston Symphony, Trees for Houston, Preservation Houston and the Advisory Boards for Baylor College of Medicine Teen Clinic and the Baylor Partnership. She has been recognized for her services by ABC/13 as a Woman of Distinction in 2011 and named Ambassador in 2014. She received the Community Pillar Award in 2012 from Preservation Houston, and was named a Visionary Leader by the Houston Symphony in 2012. She was inducted into the Greater Houston Women's Chamber of Commerce Hall of Fame in 2013.  
Madison received a B.A. from the University of Houston and has been active in supporting athletics and the business, music and engineering schools. She was awarded the President's Medallion and named Distinguished Alumni in 2010.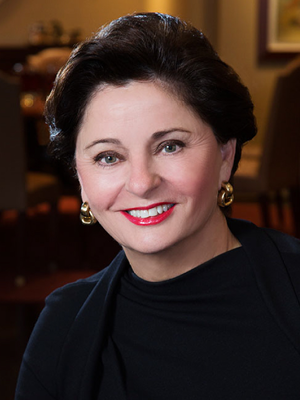 ---