Join a Meeting or Conference Call
Please click the links below to see how this is done for a Microsoft Teams meeting invite.
Scheduling FAQ
What are the meeting roles and permissions for Microsoft Teams meetings?
Answer:
Below is a summary of Teams Meeting Roles and Permissions.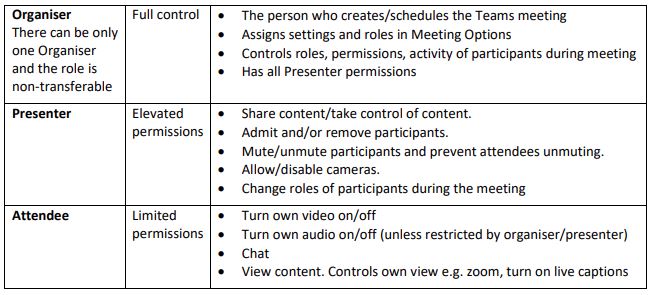 How can I change the meeting options?
Answer: You'll need to send out the meeting invite before you can assign roles. Once you've done that, go to Calendar, double-click the meeting you just created, and select Meeting options. This will bring you to a web page, where you'll see a few choices: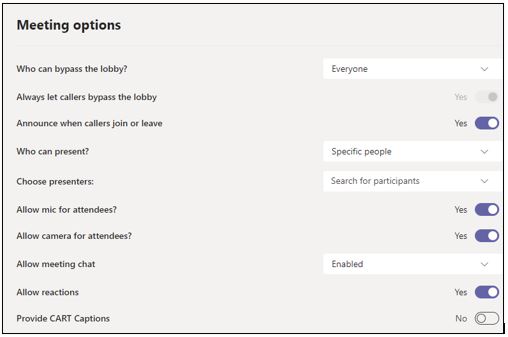 Can I remove participants from meetings in Microsoft Teams?
Answer:
You can remove an attendee from an online meeting in Teams when the meeting is in progress. 
1. In the meeting window, click the Show Participants icon to see all of the attendees.
2. Click More options (the three dots).
3. Select Remove from meeting.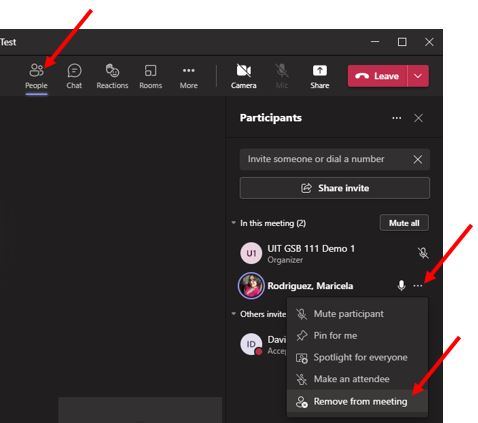 Can I invite someone who isn't set up for Microsoft Teams to a meeting?
Answer: Teams lets you invite people outside your organization, including those who don't have a Teams license. 
For Microsoft Teams related questions or problems, send email to unifiedcommunications@uh.edu.