Meet Now is used when you want to meet without delay. You don't want to schedule a meeting, you want to meet right now. The Microsoft Teams instructions to create a Meet Now conference call below applies to both Windows and Mac.


1. On the left side of Teams, select
Calendar
.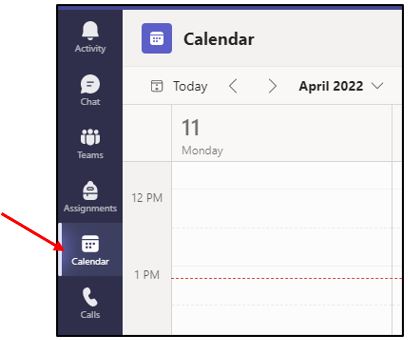 2. Click Meet now.
3. Click Start meeting.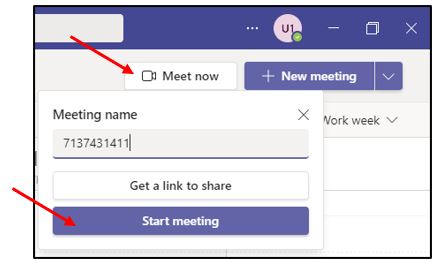 4. Select to mute your mic or not.
5. Click Join now.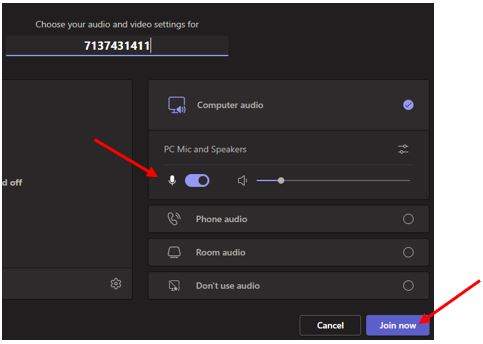 For Microsoft Teams related questions or problems, send email to unifiedcommunications@uh.edu.