Join a Meeting or Conference Call - Skype for Business - Windows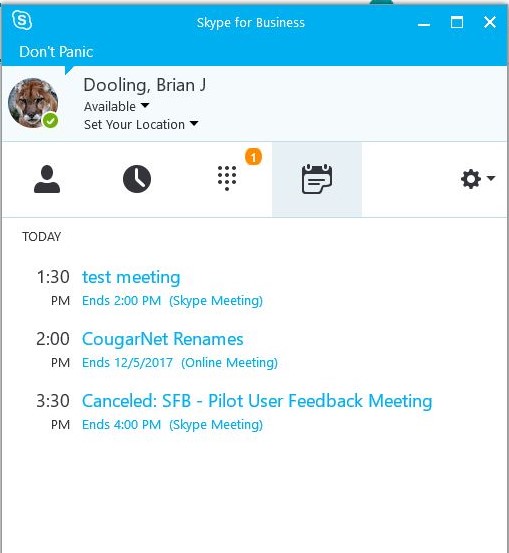 In the Skype for Business (SFB) window, click the Calendar icon.
A list of all meetings for the day appear, pulled from your Outlook calendar.
Click on a Skype Meeting or conference call to have the meeting appear in a Group Conversation window.
Note: If a meeting is not clickable, then that meeting is not a SFB Meeting or conference call.
For Skype for Business (SFB) related questions or problems, send email to sfbsupport@uh.edu.