Student Semester Quick-Start Guide
Your CougarNet Login
Your CougarNet account provides access to many services on campus including UHSecure Wi-Fi, Software Downloads and AccessUH. You can lookup your CougarNet userid and reset your password.
Two Factor Authentication (2FA)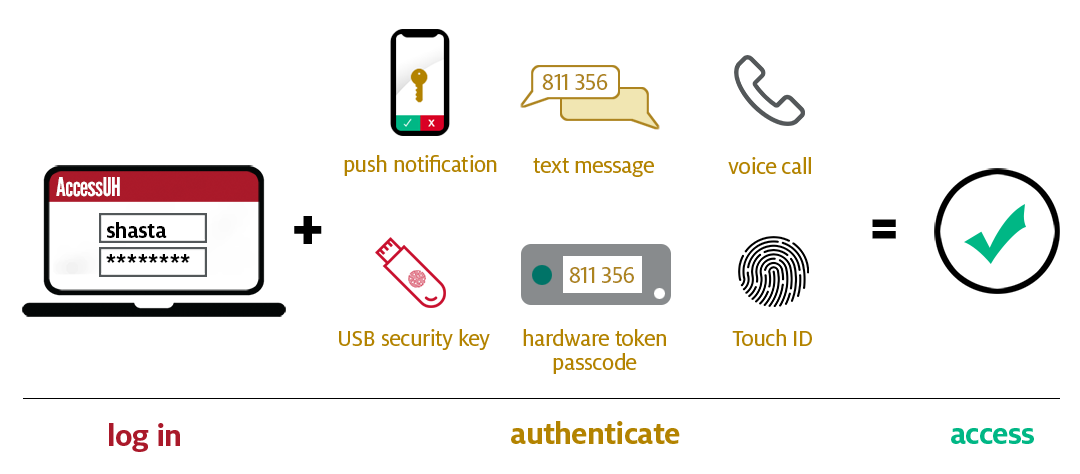 2FA adds an extra step when you log into your account to prevent unauthorized access. You log in with something you know (your password) and something you have (your phone). 2FA is the most effective way to secure our computer accounts and it is easy to use!  If you've ever received a text message to confirm your identity when you log into an online retailer or banking site, you've used 2FA. It allows you to confirm your identity by text message, phone call, mobile application, and other methods.
Logging into AccessUH
AccessUH is your gateway to the University of Houston's information and computing resources. Log into AccessUH with your CougarNet User ID and password and you will get immediate access to other critical systems that you use on a daily basis including myUH, Blackboard, parking, housing and many more.
UH Email Alias and Microsoft 365 Exchange Email Account
Every student receives a UH email alias that ends with @uh.edu. The alias points to your personal email box that you already own. Enrolled students are also assigned an Microsoft 365 Exchange email account (example: cougarnetID@cougarnet.uh.edu). For more information on these accounts, visit the Email Accounts site. 
Get Microsoft Office for Free!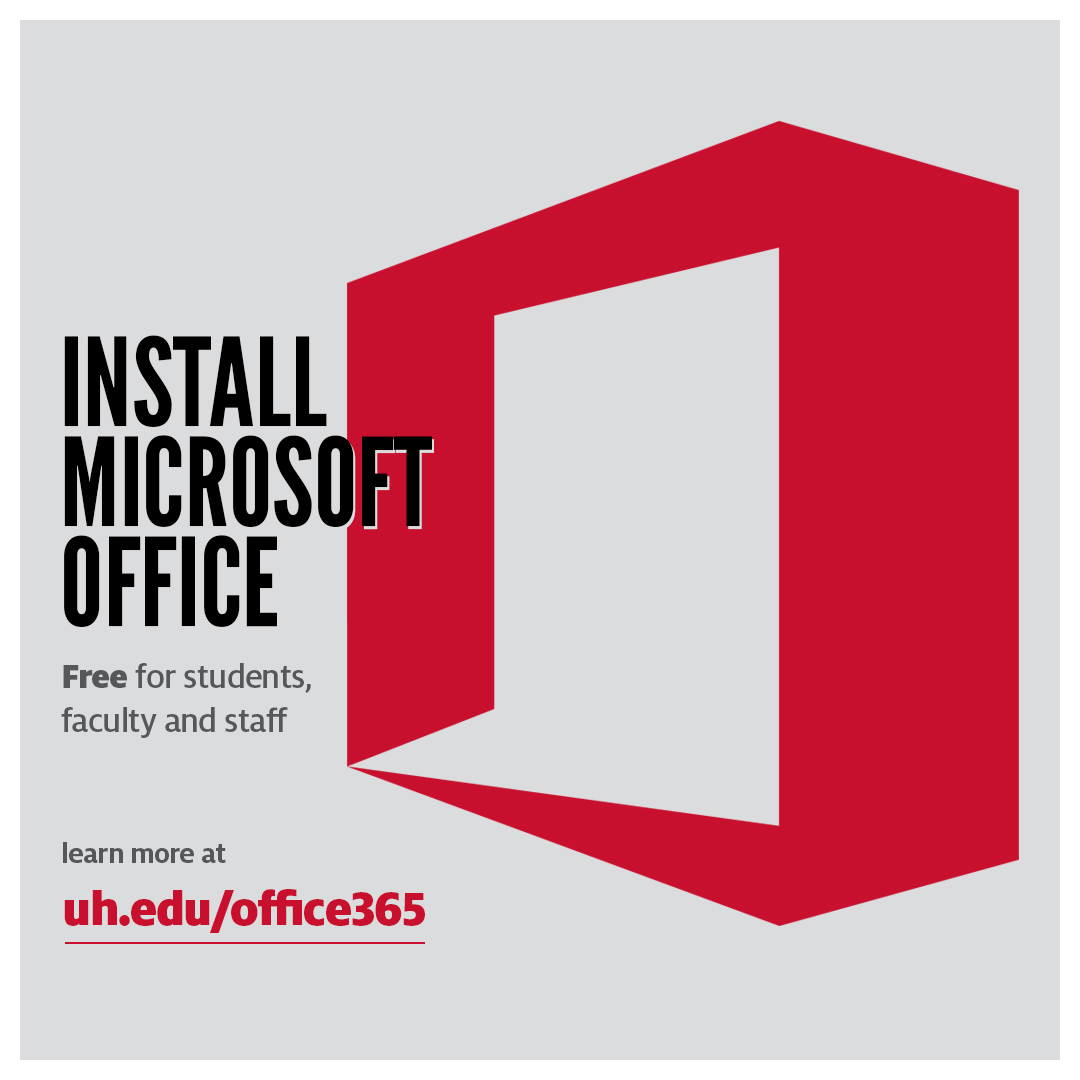 The University of Houston provides Microsoft Office free to every student. New this year, students will be able to download Office on up to five computers and five mobile devices directly through the Microsoft Student Advantage program. Microsoft 365 includes the latest version of Word, Excel, PowerPoint, OneNote, and more. As long as you're a student here, you'll be able to use this software for free. To get your Office follow these simple steps:
Login to AccessUH at accessuh.uh.edu with your cougarnet account
Click on the Microsoft 365 icon and that will take you to the Microsoft 365 download site.  Use the following credentials:

Organizational

 Account: CougarNet ID@cougarnet.uh.edu (Example:jcougar@cougarnet.uh.edu)
Password: CougarNet password

On the download site, select your language and click install
If you have trouble, contact the UIT Support Center.
UH Go Mobile App
UH Go is the official mobile app for the University of Houston. Here, you will find university information and easy access to services from the convenience of your mobile device, including IT support on the go. With UH Go, you can:
Contact our UIT support center
Search our GetHelp knowledgebase for IT solutions
Reset your CougarNet password
View IT service alerts ocurring on campus
Check on IT service status and more
UH Go can be downloaded to your mobile device today: iOS | Android OS.
Getting the Most out of Wi-Fi
UH provides you with high-speed Wi-Fi access in the classrooms, residence halls, the libraries and throughout most of the campus. UIT recommends connecting to UHSecure wireless network. If you have an older laptop that still works well but struggles with the Wi-Fi, you can upgrade with a USB Wi-Fi adapter and an external antenna to dramatically improve Wi-Fi speeds for very little money. Discover how you can improve your WiFi experience.
Buying a Computer
Many incoming students are shopping for a new computer, tablet or smart phone to bring to campus. There are a few things to keep in mind while you shop. Look for computers and devices with the 802.11ac or 802.11n WiFi standard. This will get you the fastest connection possible to the campus WiFi network. As you are shopping and comparing the best deals, you may want to review these resources as well:
Apple Store: (select "Change your School" and enter in "University of Houston")
Contact Us!
We are here to support you! We offer walk-up support in the Tech Commons, phone, email and live chat support as well. Learn more about how you can reach us.
You can also follow UIT on social media for UIT news and and service-related announcements:
---
Technology Support for Residents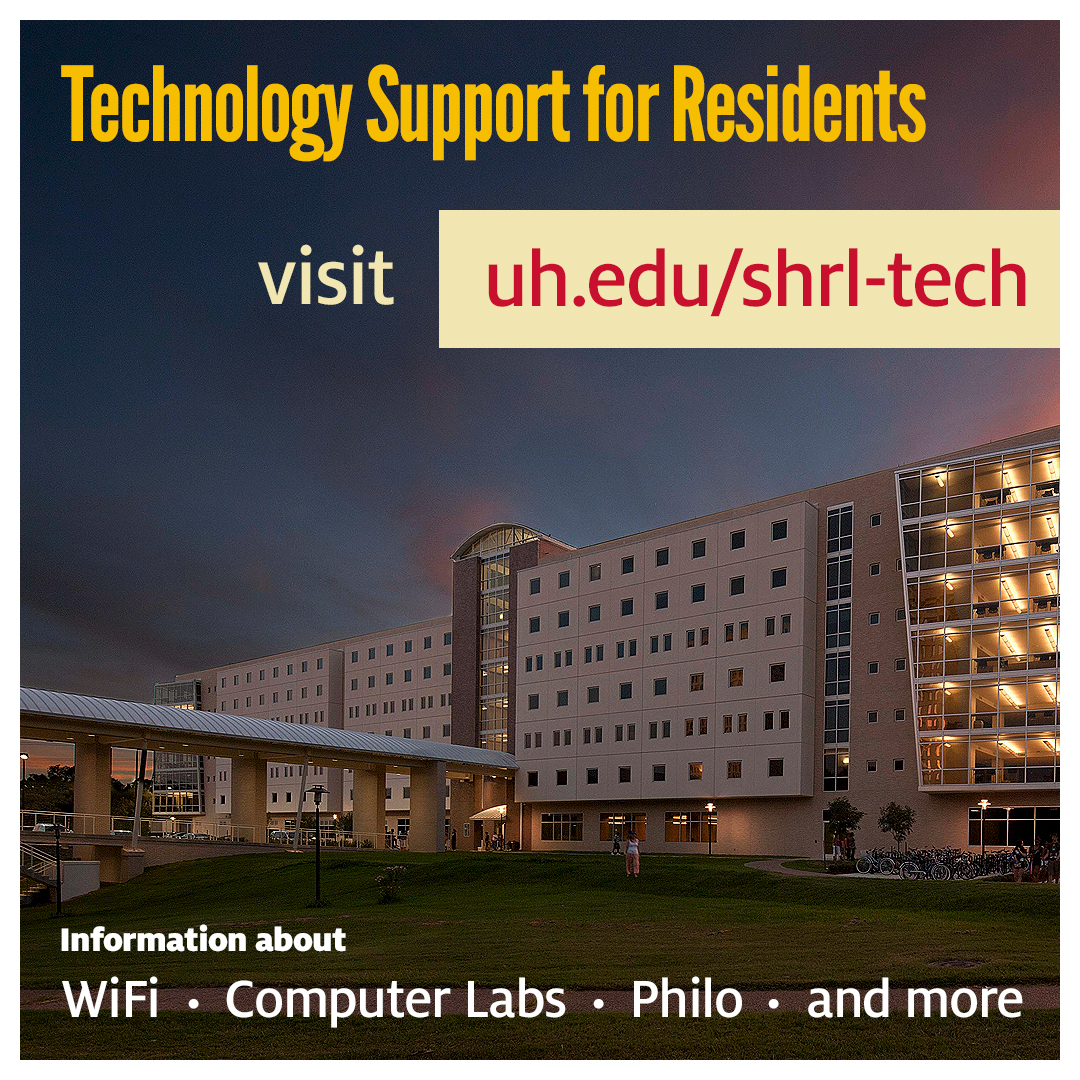 Residents can enjoy technology in their dorms such as WiFi coverage throughout the halls, multiple network data ports in each room* and access to Philo Edu from anywhere on campus.
*Rooms in Calhoun Lofts do not have active data ports
Wi-Fi and Wired network
Wi-Fi access is provided through every floor and common area within the residence halls.  UIT recommends using the UHSecure network for secured, encrypted browsing from your computer and other mobile devices.  If your ethernet ports are all in use, you can set up Wi-Fi on your gaming devices and printers by connecting to the uhregistered WiFi network. Learn more about UH WiFi networks and how to register your devices
Digital signage screens are located throughout the residence halls to promote on-campus events and important announcements for residents including notifications from the UH ALERT emergency notification system.
In areas where cellular coverage is less than optimal, UIT recommends enabling Wi-Fi calling on your mobile phone.  Wi-Fi calling leverages the UH Wi-Fi network to make calls from your devices rather than your carrier's cellular towers.  In Cougar Village II, public phones are provided on each floor in the elevator lobby. Learn how to enable Wi-Fi calling for your device
Learn more about technology in the residence halls
---
Learn More: CougarNet ID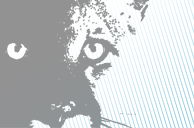 CougarNet is the system that governs access to computers, applications and email at UH.
---
Helpful Links
---
Quickstart Feedback

Tell us what you think of this guide