Tech Commons & other Walk-up Locations
Technology Commons - In Person Walk-up | Phone, Text, Chat
---
Technology Commons
The entrance to the Technology Commons is currently closed due to construction until July 5, 2022. The UIT Support Center has been temporarily relocated to 103C MD Anderson Library. From the library main entrance, enter the computer lab to the right of the library help desk. Our Support Center is located in the 2nd cubicle on the left.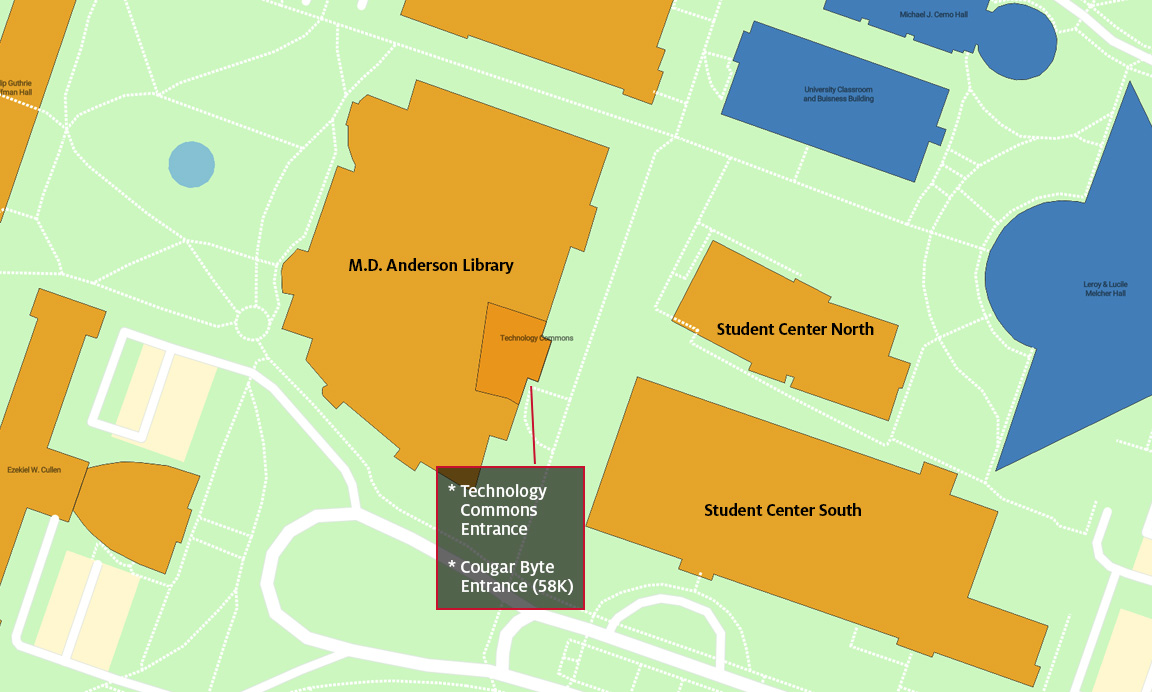 Operating Hours:
Walk-up services are 8 a.m. – 8 p.m., Monday through Friday (except university holidays). Please contact us via phone, chat, text or submit a ticket with UIT. 
*Please check back for updates.
---
Phone, Text, Chat:
By Phone:
Call the Help Desk at 713-743-1411
8 a.m. – 8 p.m., Sunday through Saturday (except university holidays)
By Text:
Text the Help Desk at 713-743-1411
8 a.m. – 8 p.m., Monday through Friday (except university holidays)
Chat hours:
Monday through Friday 8 a.m. – 8 p.m. CDT (except university holidays)
Saturday & Sunday: Closed