Center for Public Policy Events
The Hobby School of Public Affairs invites you to attend the Center for Public Policy speaker events.
Upcoming Speakers
Pablo Querubín, New York University
"Prior's Rule: When Do Malfeasance Revelations Help or Hurt Incumbent Parties?" (With Eric Arias, Horacio Larreguy and John Marshall)
Thursday, September 5 | 3:30 PM to 5 PM
315 McElhinney
Abstract: Effective policy-making requires that voters avoid electing malfeasant politicians. We rationalize the mixed evidence of incumbent sanctioning in developing contexts in a simple Bayesian model that emphasizes voters' prior beliefs. Specifically, electoral punishment of incumbents revealed to be malfeasant is rare where voters already believed them to be malfeasant, while the effect of information on electoral turnout is non-linear in the magnitude of the malfeasance revealed. Our theory is supported by a field experiment in Mexico, where treated voters were informed about malfeasant municipal spending. Reflecting voters' unfavorable prior beliefs, information revealing relatively high levels of malfeasance increased the incumbent party's vote share on average. However, rewards were lower among voters with lower malfeasance priors and stronger prior beliefs, and when audits revealed more severe malfeasance and caused voters to unfavorably update their posterior beliefs about the incumbent's malfeasance. Consistent with our theory, surprising information increased turnout, while relatively unsurprising information reduced turnout. Finally, we document the reactions of incumbent and challenger parties to the information provided.
 About the speaker: Pablo Querubín is an associate professor of politics and economics at New York University. His research has centered on the persistence of economic and political elites in different contexts such as Colombia, the Philippines and the US. He has also conducted research on clientelism inMexico and the Philippines and on state building in Vietnam. His work has appeared in the American Economic Review, American Journal of Political Science, American Political Science Review, Econometrica, the Quarterly Journal of Economics, and the Quarterly Journal of Political Science.
Co-hosted with the Economics Department
---
Past Speakers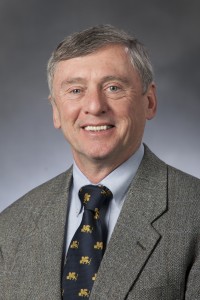 John H. Aldrich, Duke University
The Two Congresses of the Post-War Era: Why is there a "Textbook" Congress following "Regular Order" and a Party Governed Congress with Polarized Parties?
Friday, February 8 | 10:30am - 12pm 
118 McElhinney 
About the speaker: JOHN H. ALDRICH. (Ph.D., Rochester), Pfizer-Pratt University Professor of Political Science, Duke University.  He specializes in American and comparative politics and behavior, formal theory, and methodology.  Books he has authored or co-authored include Why Parties, Before the Convention, Linear Probability, Logit and Probit Models, Interdisciplinarity and a series of books on elections, the most recent of which is Change and Continuity in the 2016 Elections.  He has most recently co-authored Why Parties Matter with John Griffin.  He has served as co-editor of the American Journal of Political Science.  He is past President of the Southern Political Science Association, the Midwest Political Science Association, and the American Political Science Association.  He has been a Guggenheim Fellow and is a Fellow of the American Academy of Arts and Sciences.