Center for Public Policy Events
The Hobby School of Public Affairs invites you to attend the Center for Public Policy speaker events.
Upcoming Speakers       
Hobby School of Public Affairs
Center for Public Policy Speaker Series
Oded Gurantz, PhD, Assistant Professor, School of Education, University of Colorado, Boulder
Date: Friday, October 20, 2023 
Time: 12:30-1:45 pm
Location: Teaching Unit 2, Room 211
Paper title: Family Ties: The Effects of the Price of College on Parent and Student Finances
Abstract: The rising cost of college has led families to increasingly rely on debt to help finance this investment. Increased debt can have adverse consequences for both parents and students, who may experience higher default rates, reduced access to credit, or less ability to purchase a home. Using data on California's FAFSA applicants we find that reductions in the price of college via state grant aid produce substantial spillovers, reducing parents' educational loan and Home Equity Lines of Credit (HELOCs) balances, and lowering delinquencies rates for families with poor credit histories. We observe no effects on students' credit outcomes. These findings document a new and important channel in which the price of college can spill over into the broader economy.

About the speaker: Oded Gurantz is an assistant professor in the School of Education at the University of Colorado, Boulder. His research focuses on gaps in college enrollment and completion between students from historically underserved groups and their more privileged peers. He uses quantitative research methods, primarily quasi-experimental and experimental designs, to examine programs and policies that are both effective and efficient in ameliorating educational disparities. He received his PhD in Educational Policy from Stanford University.
Hobby School of Public Affairs
Center for Public Policy Mini-conference
Event title: Citizen-State Interactions in Comparative Perspective
Date: Friday, November 3, 2023, 9am – 4pm
Location:Heritage Room, Bates Law Building, University of Houston
Panels

Panelists

When Losing the State Drives Opposition to Redistribution: An Experiment in India

Presenter: Pavithra Suryanarayan, London School of Economics

Discussant: Mirya Holman, UH Hobby School

The Impact of Biometric Voter Registration on African Elections

Presenter: Nicolas van de Walle, Cornell University

Discussant: Ezechias Djima and Yabo Gwladys Vidogbena, University of Houston

Explaining Urban Order: The Autocratic Origins of Africa's City Street Networks

Presenter: Noah Nathan, MIT

Discussant: Willa Friedman, UH Economics

Demobilization Through Inaction: Bureaucratic Delay, Ambiguity, and Frustrated Collective Action

Presenter: Emily Sellars, Yale University

Discussant: Pablo Pinto, UH Hobby School

A Logical Model for Intra-party Competition in Open-List Proportional Representation

Presenter: Yuki Atsusaka, UH Hobby School

Discussant: Gergely Ujhelyi, UH Economics

Foreign Foundations: The Role of States in Rebel Group Formation

Presenter: Kaitlyn Robinson, Rice University

Discussant: Leonardo Villalón, University of Florida
Hobby School of Public Affairs
Center for Public Policy Speaker Series
Brian Crisp, PhD, Professor of Political Science, Washington University in St. Louis
Date: Friday, November 10, 2023 
Time: 12:30-1:45 pm
Location: Teaching Unit 2, Room 211
Paper title: Electoral System Incentives for Interparty and Intraparty Politics (with Patrick Cunha, Santiago Olivella, and Guillermo Rosas)
Abstract: Electoral systems are sets of formal rules that create incentives for strategic behavior on the part of voters, (pre-)candidates, party elites, and elected representatives, including legislators and their chamber leaders (Duverger 1954, Leys 1959, Sartori 1968, Cox 1997, Carey and Shugart 1995). Most simply, they translate the choices made by voters in a general election into seats won by candidates and parties. In the process of this translation, rules influence candidates' actions during campaigns, voters' calculus when making a vote choice, and representatives' decisions about how to spend their time in office. All electoral systems share a common set of component rules. Each rule can take on a number of different values. When combining the values taken by these rules into a system, the number of possible combinations is quite large, which means that specific systems have the potential to provide precise, targeted incentives that govern relationships between political parties — interparty politics — and within parties — intraparty politics (Shugart 2001a, Shugart 2001b). Using novel computational tools and the most comprehensive and updated dataset on electoral systems,  we test whether electoral rules explain variation in interparty politics — the effective number of parties, parties' locations in the policy space, congruence between citizens' preferences and policy — and intraparty politics — the content of campaigns, the amount of constituency service provided, the shape of legislative institutions, levels of party discipline, and the balance struck between programmatic policy and pork barrel politics.

About the speaker: Brian F. Crisp received his PhD in Political Science from the University of Michigan. His work on the electoral systems, legislative politics, and interbranch relations has been published in The American Journal of Political Science, The American Political Science Review, The British Journal of Political Science, The Journal of Politics, and elsewhere. His most recent book (with Olivella and Rosas), The Chain of Representation: Preferences, Institutions, and Policy in Presidential Systems, is published by Cambridge University Press. He is currently serving as the Director of the Accountable Institutions and Behavior Program at the National Science Foundation.
---
Department of Economics and Hobby School of Public Affairs
Political Economy Speaker Series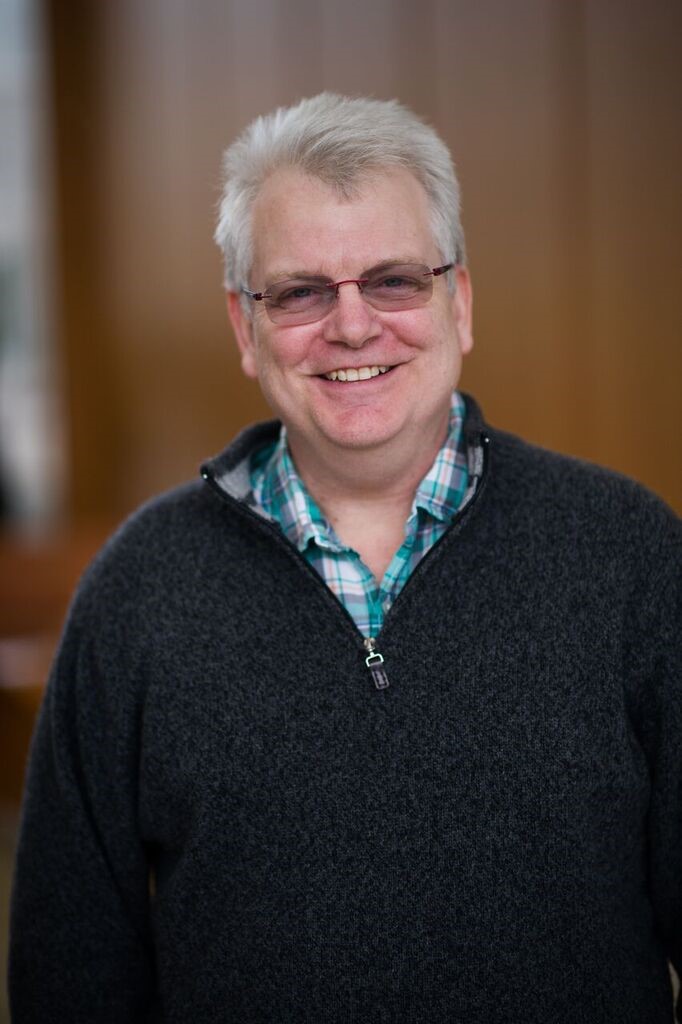 John Londregan, Professor of Politics and International Affairs, Princeton University
Date: April 25, 4-5:15pm
Location: S120
Paper title: "The Rhetorical Response to Electoral Defeat at Chile's First Constituent Convention"
(with Jorge Fabriga, Universidad de Desarollo, Chile)
Abstract: We employ the Sparse Factor Analysis approach of Kim (2019) to speeches made and votes cast by members of Chile's Constituent Assembly of 2021-2022. We identify two dimensions of conflict, the first corresponds to the standard left-right rift found in most legislatures, while the second corresponds affect for the convention itself. The delegates on the right divide into two clusters--notably the delegates divide into two clusters. One coalition, RN-Evopoli, takes a very pro-convention stance, the other, UDI, stakes out a starkly anti-convention position. We find systematic differences between party militants and independents affiliated with the same party.
About the speaker: John Londregan is Professor of Politics and International Affairs at Princeton, where he works on political economy and political methodology.  He is  the author of Legislative Institutions in Chile, and he has published in  political science and economics journals including the APSR, IO, World  Politics, Political Analysis, the QJE and the Rand Journal of Economics.  He  is a founding member of the Academic Freedom Alliance and currently  serves as President of the Princeton chapter of Phi Beta Kappa.  He earned  his PhD at Princeton, and he has also taught at UCLA and at Carnegie-Mellon.
Hobby School of Public Affairs
Center for Public Policy Speaker Series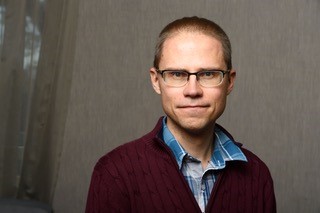 Johannes Urpelainen, PhD, Prince Sultan bin Abdulaziz Professor of Energy, Resources and Environment School of Advanced International Studies (SAIS), Johns Hopkins University
Date: Thursday, April 20, 2023 
Time: 4pm-5:15 pm
Location: 102 Science Building
Title: Environmental Justice in India: Incidence of Air Pollution from Coal-Fired Power Plants
Abstract: Air pollution is a vexing problem for emerging countries that strike a delicate balance between environmental protection, health, and energy for growth. We examine these difficulties in a study of disparate levels of exposure to pollution from coal-fired power generation in India, a country with high levels of air pollution and large, marginalized populations. With data on coal plant locations, atmospheric conditions, and census demographics, we estimate exposure to coal plant emissions using models that predict emission transportation. We find that ethnic and poor populations are more likely to be exposed to coal pollution. However, this relationship is sometimes non-linear and follows an inverted u-shape similar to that of an Environmental Kuznets Curve. We theorize that this non-linear relationship is due to the exclusion of marginalized communities from both the negative and positive externalities of industrial development.
About the Speaker: Dr. Johannes Urpelainen is the Prince Sultan bin Abdulaziz Professor of Energy, Resources and Environment at Johns Hopkins SAIS. He is also the Director of the Master of Arts in Sustainable Energy (MASE) degree and the Founding Director of the Initiative for Sustainable Energy Policy (ISEP). He received his PhD in Political Science from the University of Michigan in 2009 and spent the next eight years at Columbia University.
CPP Speaker Series Presents:
William Roberts Clark, PhD, Charles Puryear Professor of Liberal Arts, Texas A&M University
Date: Friday, April 7, 2023
Time: 11am-12:30pm
Location: 102 Science Building 
Title: The Perils of Privilege: Manufacturing Wages, Educational Attainment, and the Populist Response to Industrial Decline (with Pablo M. Pinto and Keigo Tanabe)
Abstract: We explore an under-examined source of the populist backlash to globalization: discriminatory hiring practices in the manufacturing sector during the middle of the 20th Century. Consistent with the theory of dual labor markets and the efficiency-wage hypothesis, a sizeable manufacturing wage premium existed in the second half of the twentieth century. We conjecture that rationing of jobs in the manufacturing sector was done on the basis of race, gender, and national origin in a way that favored white males. If this was the case, then white males ought to have had a smaller college wage premium than other groups and, therefore, would have had reasons to invest less in their own human capital development than members of other groups. Consequently, white males were relatively ill-equipped to respond when import competition and automation led to a decline in the demand for industrial workers. Consequently, less-educated white males found nationalist, sexist, racist, xenophobic, and protectionist explanations for their having been ``left-behind" compelling.  As a result, they were more likely to vote for candidates emphasizing such narratives.  We use both individual and aggregate data at the state, county, and commuting-zone levels to examine occupational, educational, attitudinal, and electoral trends to evaluate a number of hypothesis derived from our argument. 
About the Speaker: William Clark is Charles Puryear Professor of Liberal Arts at Texas A&M University and research fellow at the Institute for the Study of Religion at Baylor University. His research focus is on comparative and international political economy with an emphasis on the politics of macroeconomic policy in open economy settings. Past research projects have addressed the way monetary institutions (central bank independence and exchange rate regimes) influence the ability of incumbent leaders to use macroeconomic policy for electoral purposes. He has also contributed to the literature on comparative party systems. In addition, Professor Clark has published papers on the statistical testing of conditional hypotheses. Professor Clark is also interested in the political economy of development and the political economy of religion. Work in the former area includes current projects on the political resource curse, and the economic performance of authoritarian governments and the effect of historical protestant missionary flows on economic growth. He is also conducting research that explains why some protestant denominations in the United States are growing while others have been in decline for decades. Professor Clark is in the early stages of a project on the effect of globalization on income inequality.
Professor Clark is the author of Capitalism, Not Globalism and, with Matt and Sona Golder, Principles of Comparative Politics. He has published in a variety of journals including American Political Science Review, International Organization, Comparative Political Studies, Political Analysis, and Economics & Politics.
CPP Speaker Series Presents:
Scott Tyson, PhD, Associate Professor, Department of Quantitative Theory and Methods, Emory University
Date and time: April 4 at 4-5:30pm
Location: Science building Room 120
Title: Deterrence and Economic Sanctions

Abstract: How economic sanctions influence the behavior of potentially aggressive foreign actors has generated a lively debate. Providing a clear and reliable answer has proven particularly elusive, especially in light of challenges presented by selection problems that permeate the empirical study of international relations. Economic sanctions are often treated in isolation, rather than being one policy tool among the many available in a country's diplomatic toolkit. We develop a theory to study sanctions and military threats together, building on canonical models of deterrence, where a defender and an aggressor interact strategically. We derive conditions identifying when military threats and sanctions are substitutes and when they are complements. Regarding the latter, we show that in some cases economic sanctions make deterrence via military threats possible, when it would otherwise fail completely. Our results also offer a series of insights about the empirical estimation of the effect of sanctions on challenges to the status quo by aggressors. Failing to consider the presence of the (possibly unobservable) deterrent effect of military retaliation threats, might lead sometimes to underestimate and sometimes to overestimate the effect of sanctions, depending on the strength of the aggressor.

About the speaker: Scott Tyson is an associate professor at Emory University, department of Quantitative Theory and Methods. His research focuses on formal political theory, political economy, conflict, authoritarian politics, experimental design, and theoretical implications of empirical models. He is an Associate Editor for formal theory at Political Science Research & Methods, the Journal of the European Political Science Association.
CPP Speaker Series: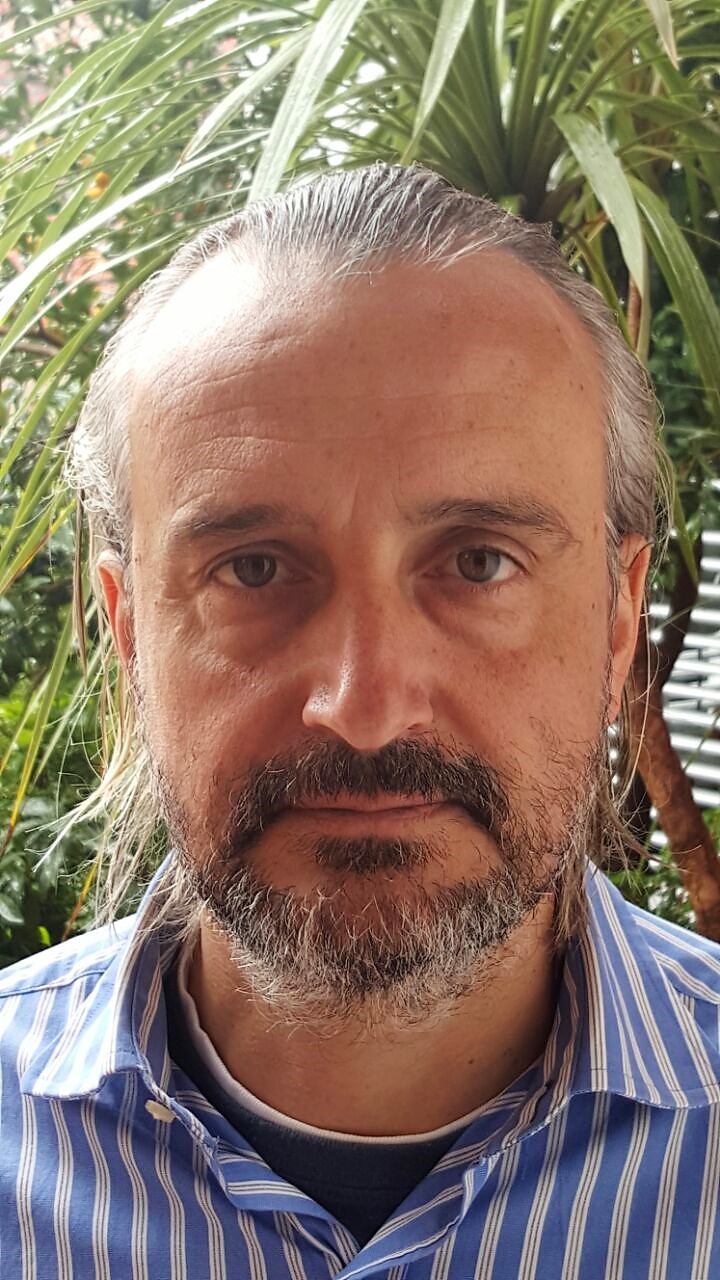 Mariano Tommasi PhD, Professor, Department of Economics, and Director of the Centro de Estudios para el Desarrollo Humano, Universidad de San Andrés, Argentina. 
Date and time: March 29 at 4-5:30pm
Location: Science building Room 102
Title: The Political Economy of Redistribution and Efficiency in Latin America (with Carlos Scartascini, IADB)
Abstract: Predominant views on the Political Economy of Latin America tend to emphasize that the elite domination that characterized the history of the region still casts a long shadow, helping to understand very high levels of inequality. The contemporary fiscal version of that assertion goes something like "the rich are powerful and they don´t like taxes, hence we have little taxation and little redistribution." That is a good approximation to the reality of some Latin American countries; but not of others. There are cases in the region where there are high levels of taxation and non-negligible redistributive efforts. But in some of those cases such redistribution comes hand in hand with macroeconomic imbalances, high inflation, low growth, as well as low-quality public policies.  When redistributive efforts are short-sighted, fiscal imbalances lead to inflation and to frequent macroeconomic crises that reduce growth and thwart poverty reduction efforts. Similarly, redistribution with poor state capacity and inefficient public policies also dampens the long-term impact on poverty reduction. The argument of this paper is that there are various possible political configurations (including elite domination and populism among others) and that different political configurations lead to different economic and social outcomes (including the degree of redistribution and others).  We postulate that each configuration of social outcomes emerges out of different political economy equilibria. Different countries in the region will be in different political economy equilibria, and hence will have different combinations of political economy syndromes and of socioeconomic outcomes. In this paper we do three things to present that logic.  First we characterize the fiscal vector of different Latin American countries. Then we review two branches of political economy that attempt to explain different outcomes, in particular the degree of redistribution and the degree of efficiency, anchored on different syndromes. Finally, we propose a simplified, yet more general, framework that might explain different configurations of countries as outcomes of different political economy equilibria.  
About the speaker: Mariano Tommasi (PhD in Economics, University of Chicago, 1991) is Full Professor of Economics at the University of San Andrés, and Director of the Centro de Estudios para el Desarrollo Humano (CEDH), both in Argentina. He is a Fellow of the Econometric Society. He specializes in political economy, institutional analysis, poverty and social policies. He has published several books and articles in journals such as the American Economic Review, American Journal of Political Science, American Political Science Review, Journal of Development Economics, Journal of Economic Inequality, International Economic Review, Economics & Politics, Journal of Policy Reform, and Journal of Public Economic Theory. He was President of LACEA (Latin American and Caribbean Economic Association), Guggenheim Fellow, and Non-Resident Senior Fellow at Brookings Institution. He has been visiting professor in various universities, including Harvard, Yale, Columbia, Tel Aviv, and UCLA. Between 2015 and 2017 he was Coordinator of Strategic Management at the Chief of Staff Office, Presidency of Argentina, where he collaborated in the coordination of the Social Cabinet. During the first half of 2023 he holds the Richard E. Greenleaf Distinguished Chair in Latin American Studies at Tulane University.
CPP Energy Transition and Policy Speaker Series: 
Casey Wichman (Georgia Tech)
Date and time: March 22 at 4-5:30pm
Location: Science building Room 102
Title:"Causes and consequences of inefficient municipal water pricing."
Abstract: Municipal water utilities often design rate structures to recover costs, encourage conservation, and reduce burdens on low-income customers. Implementing these goals jointly may pull water prices away from economically efficient two-part tariffs. In this paper, I characterize the extent to which utilities deviate from efficient pricing using a decade of annual rates and municipal finance data for more than 700 water and wastewater utilities in the southeastern US. I show that, on average, utilities price water below average and marginal cost, which is exacerbated by increasing-block rate structures where inframarginal prices are discounted more severely. These suppressed volumetric rates are larger in poorer communities, and offset by historical water scarcity, suggesting a direct equity-efficiency-environmental tradeoff. Estimated revenue elasticities imply that utilities can increase revenue and conservation and reduce deadweight loss from overconsumption, by implementing constant marginal cost pricing.
Bio: Casey Wichman is an Assistant Professor in the School of Economics at the Georgia Institute of Technology. He is also a University Fellow at Resources for the Future and serves on the editorial boards of the Journal of Environmental Economics and Management and Resource and Energy Economics. Prior to joining Georgia Tech, he served as the Research Director of the Energy & Environment Lab at the University of Chicago and as a Fellow at Resources for the Future in Washington, DC. He received his Ph.D. in Agricultural and Resource Economics from the University of Maryland in 2015. His graduate work subsequently received the AERE and AAEA outstanding doctoral dissertation awards.
CPP Speaker Series Presents: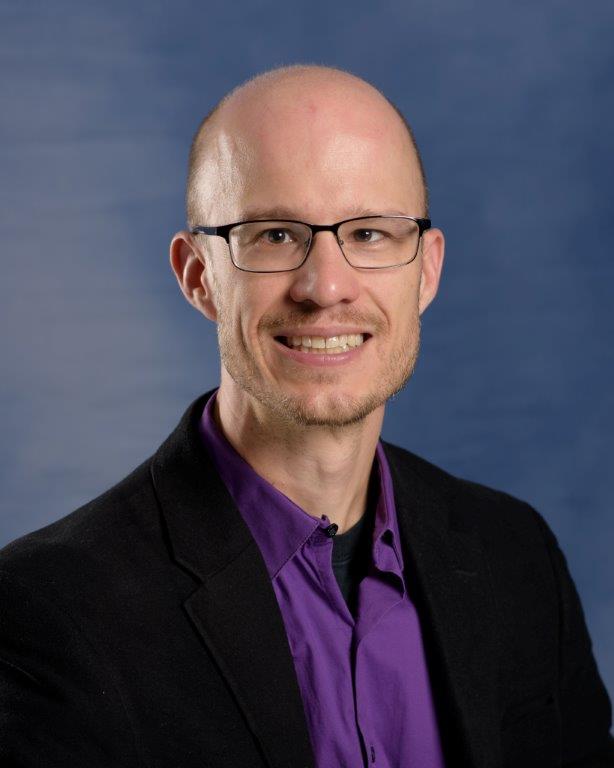 Matthew S. Winters, Professor in the Department of Political Science, University of Illinois
Date and time: February 10, 11-12:15pm
Location: Science Building RM S102
Title: "Knowledge of Social Rights and Engagement with the State" 
Abstract: What explains why some citizens gain access to state-funded social benefits and programs to which they are entitled while others do not? Lower and middle-income democracies today promise more social benefits to more citizens than they have at any time in the past. Beyond simply representing responses to material need, the spread of social programs and the growth in parchment guarantees of social rights reflect an increasingly widespread view among politicians, policymakers, and citizens that social rights are an integral component of democratic citizenship. While the state's promise of social rights has expanded greatly in many lower and middle-income democracies, a vast literature demonstrates that access to these benefits – and hence the effective exercise of these social rights – remains highly uneven. We argue that citizen knowledge of social rights (KSR) increases individuals' sense of entitlement to benefits and expectations that they will receive those benefits from the government, making people with KSR more likely to pursue access to government programs. We present results from a survey experiment in Brazil that explores how people's attitudes toward social programs vary with a prime reminding them of their social rights.
Bio: Matthew S. Winters is Professor in the Department of Political Science at the University of Illinois.  His research interests include the allocation and effectiveness of foreign aid, the political-economy of governance, and voter attitudes toward corruption.  He has conducted research in Bangladesh, Brazil, Indonesia, Malawi, Mali, and Uganda.  Winters has published articles in Journal of Politics, Comparative Politics, International Studies Quarterly, World Development, World Politics, and Political Research Quarterly, among other outlets, and has worked as a consultant for USAID, AusAID, and the World Bank's Independent Evaluations Group.  Winters received his Ph.D. in Political Science from Columbia University, was a Postdoctoral Research Fellow at the Niehaus Center for Globalization and Governance at Princeton University, and has held a Council on Foreign Relations / Hitachi International Affairs Fellowship in Japan.
CPP Speaker Series Present: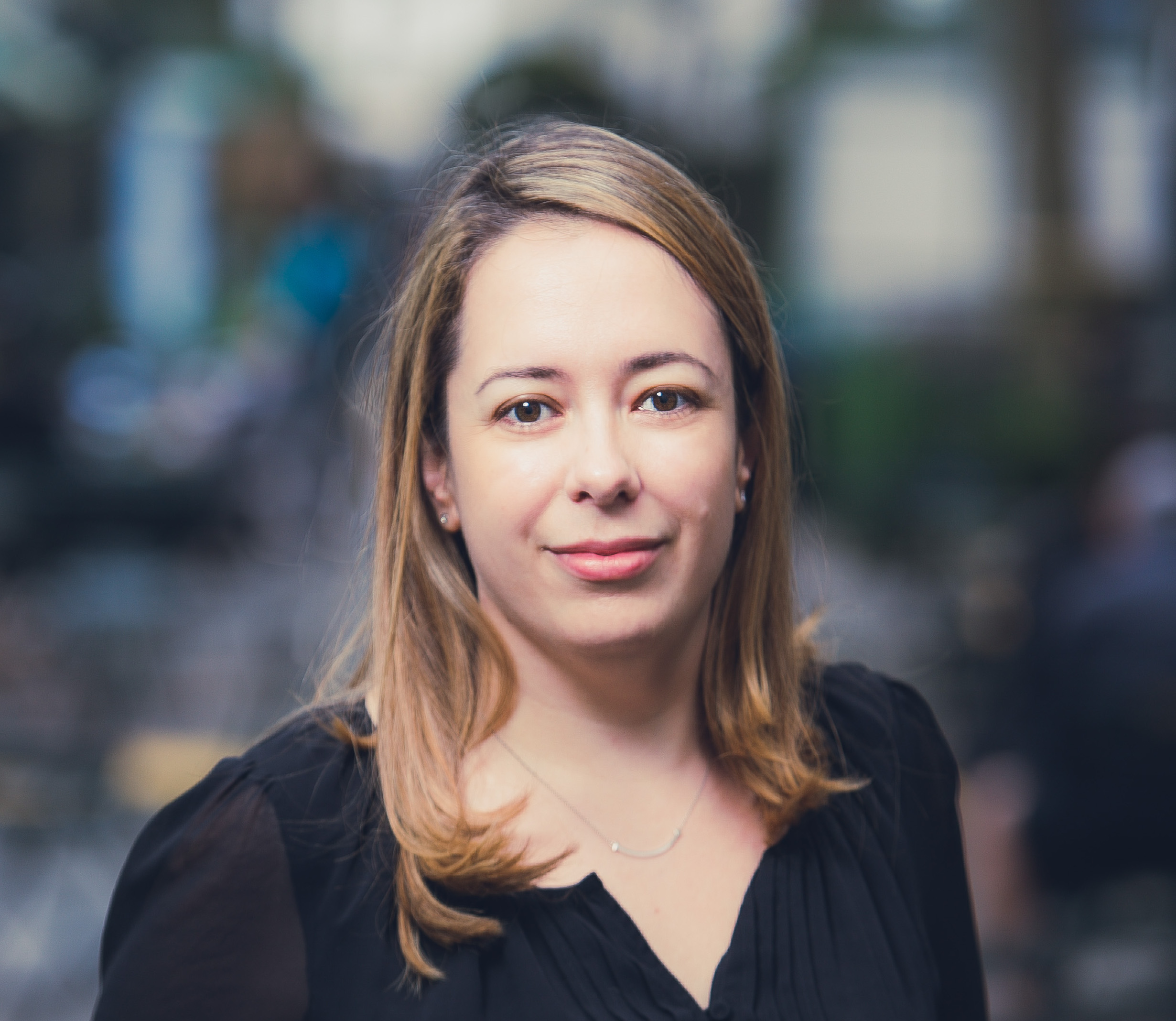 Tara Slough
Date: January 23, 2023
Time: 4:00 - 5:30PM
Location: Science Building Room 243 (S243) 
Title: Bureaucratic Quality and Electoral Accountability
Bio: Tara Slough is an Assistant Professor in the Wilf Family Department of Politics at New York University. She writes on the political economy of institutions and development. Tara's current research focuses on the comparative study of bureaucracies and on research design. Her work appears in journals including the American Journal of Political Science, the Journal of Politics, Science, and the Proceedings of the National Academy of Sciences, among others, and has been supported by grants from the NSF, USAID, EGAP/DFID, J-PAL, the Inter-American Development Bank, and Innovations for Poverty Action. Tara recently earned her PhD from Columbia University. 
Abstract: In many theories of electoral accountability, voters learn about an incumbent's quality by observing public goods outcomes. But empirical findings are mixed, suggesting that increasing the visibility of these outcomes only sometimes improves accountability. I reconcile these apparently conflicting findings by highlighting bureaucrats' role in the production of public goods. In a simple model of electoral accountability involving a voter, a politician, and a bureaucrat, I show that accountability relations yield distinct empirical implications at different levels of bureaucratic quality. These predictions rationalize some existing conflicting empirical findings. To illustrate how my model makes sense of these otherwise inconsistent results, I develop a new research design—a theoretically structured meta-study—to synthesize existing findings. Evidence from two such meta-studies suggests that a common model of electoral accountability that allows for variation in bureaucratic quality can reconcile conflicting findings on accountability from multiple contexts.
Department of Economics and Hobby School Center for Public Policy
Political Economy Speaker Series 
Please join us for a talk by: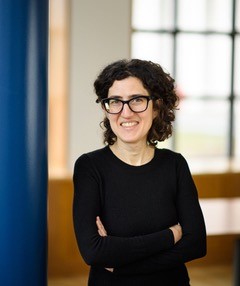 Rocío Titiunik, PhD 
Department of Politics, Princeton University
Date: Tuesday, November 29, 2022
Time:  4:00-5:15pm
Location: Science Building Room 202 (S202) 
Title: "The Incumbency Curse in Developing Economies"
We study the incumbency advantage of political parties in developing democracies. Focusing on Latin America's subnational executive elections, we start by documenting that in many countries, political parties that win an election have a significantly lower chance of victory in the following election. This incumbency disadvantage phenomenon is systematic, and affects countries with diverse political systems. We conjecture an explanation based on the interaction between individual politicians and their parties: if the party is limited in its ability to incentivize politicians, politicians may choose actions that hurt the party brand, and voters may in turn punish the party for the behavior of politicians who are no longer on the ballot. This is likely to occur in a context where careers have short time horizons. We study term limits reforms in several Latin American countries and show that, within and across countries, the phenomenon of incumbency disadvantage is in fact related to the time horizon of individual politicians' careers. We also show that the incumbency curse seems to afflict parties that are weak or weakening. Our results suggest that the curse of incumbency may lead to a self-reinforcing cycle of party system erosion.
About the Speaker: Rocío Titiunik (Princeton University)
Rocío Titiunik is Professor of Politics at Princeton University, where she is also an associated faculty with the Department of Operations Research and Financial Engineering, the Center for Statistics and Machine Learning, the Program in Latin American Studies, the Center for the Study of Democratic Politics, and the Research Program in Political Economy. She specializes in quantitative methodology for the social and behavioral sciences, with emphasis on quasi-experimental methods for causal inference and program evaluation. Her research interests lie at the intersection of political economy, political science, statistics, and data science, particularly on the development and application of quantitative methods to the study of political institutions. Her recent methodological research includes the development of statistical methods for regression discontinuity (RD) designs. Her recent substantive research centers on democratic accountability and the role of party systems in developing democracies.
https://scholar.princeton.edu/titiunik/bio
Department of Economics and Hobby School's Center for Public Policy Political Economy Speaker Series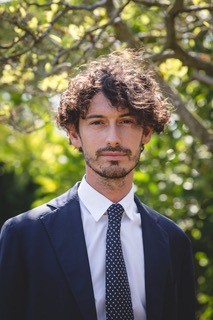 Speaker: Edoardo Teso, Kellogg School of Management, Northwestern University
Date: Tuesday, November 8, 2022
Time: 4:00-5:15pm
Location: Science Building Room 202 (S202) 
Title: "Politics at Work" (with Emanuele Colonnelli and Valdemar Pinho Neto)
Abstract: We study how individual political views shape firm behavior and labor market outcomes. Using new micro-data on the political affiliation of business owners and private-sector workers in Brazil over the 2002–2019 period, we first document the presence of political assortative matching: business owners are significantly more likely to employ copartisan workers. Political assortative matching is larger in magnitude than assortative matching along gender and racial lines. We then provide three sets of results consistent with the presence of employers' political discrimination. First, several patterns in the micro-data and an event study are consistent with a discrimination channel. Second, we conduct an incentivized resume rating field experiment showing that owners have a direct preference for copartisan workers opposed to workers from a different party. Third, we conduct representative large-scale surveys of owners and workers revealing that labor market participants view employers' discrimination as the leading explanation behind our findings. We conclude by presenting evidence suggesting that political discrimination in the workplace has additional real consequences: copartisan workers are paid more and are promoted faster within the firm, despite being less qualified; firms displaying stronger degrees of political assortative matching grow less than comparable firms. 
About the Speaker: Edoardo Teso is an Associate Professor (without tenure) of Managerial Economics and Decision Sciences at the Kellogg School of Management at Northwestern University. He is also a Research Affiliate at the Center for Economic and Policy Research (CEPR). Teso's research is in the areas of political economy, organizational economics, and development economics, He obtained his Ph.D. from Harvard University in May 2018.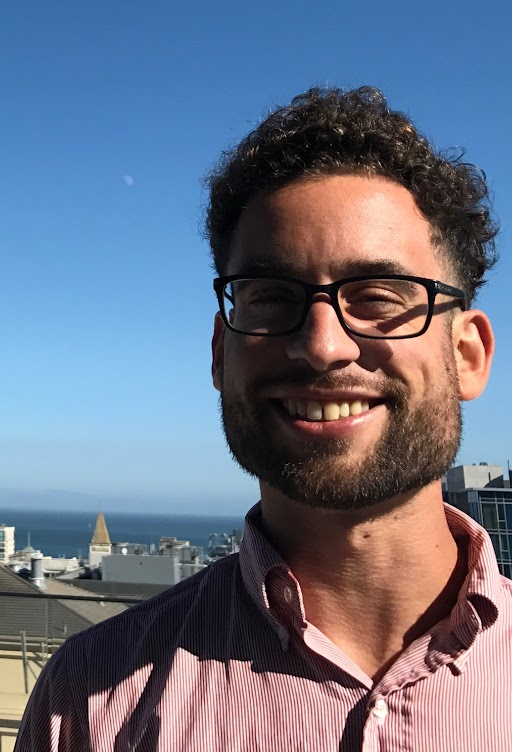 May 3, 4 p.m.
Jake Grumbach, University of Washington
Title: Laboratories of Democratic Backsliding
Political Economy Speaker Series co-hosted with the Department of Economics
In-Person: Science Building, Room 101
Via Zoom: Contact hobbycpp@central.uh.edu 

Abstract: The Trump presidency generated concern about democratic backsliding and renewed interest in measuring the national democratic performance of the United States. However, the U.S. has a decentralized form of federalism that administers democratic institutions at the state level. Using 51 indicators of electoral democracy from 2000 to 2018, we develop a measure of subnational democratic performance, the State Democracy Index. We then test theories of democratic expansion and backsliding based in party competition, polarization, demographic change, and the group interests of national party coalitions. Difference-in-differences results suggest a minimal role for all factors except Republican control of state government, which dramatically reduces states' democratic performance during this period. This result calls into question theories focused on changes within states. The racial, geographic, and economic incentives of groups in national party coalitions may instead determine the health of democracy in the states.
About the Speaker: Jacob (Jake) M. Grumbach is an Assistant Professor of Political Science at the University of Washington. He received his PhD from UC Berkeley in spring of 2018 and was a Postdoctoral Fellow at the Center for the Study of Democratic Politics at Princeton. Professor Grumbach's research focuses broadly on the political economy of the United States. He is particularly interested in public policy, American federalism, racial capitalism, campaign finance, and statistical methods. His book project, based on his award-winning dissertation, investigates the causes and consequences of the nationalization of state politics since the 1970s. Additional recent projects investigate labor unions, election law, and race and gender in campaign finance. Professor Grumbach teaches courses in statistics for the social sciences and in state and local politics.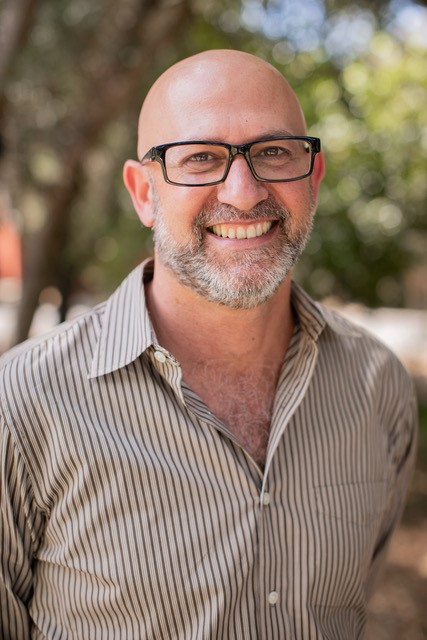 April 29, 10:30 a.m.
Guy Grossman, University of Pennsylvania
Title: Voted In, Standing Out: Public Response to Immigrants' Political Accession
Center for Public Policy Speaker Series
10:30am-12:00pm, Science Building, Room 101
Info for about the speaker: www.guygrossman.com
Professor at the political science department at the University of Pennsylvania. His research is in applied political economy, with a substantive focus on governance, migration and forced displacement, human trafficking, and conflict processes, (mostly) in the context of developing countries.
Founder and co-director of Penn's Development Research Initiative (PDRI). Launched in 2020, PDRI brings together faculty and graduate students from across Penn whose research seeks to identify solutions to the challenges facing low- and middle-income countries. PDRI seeks to foster impactful international development research by harnessing the expertise of its affiliates from various disciplines and utilizing diverse methodological approaches.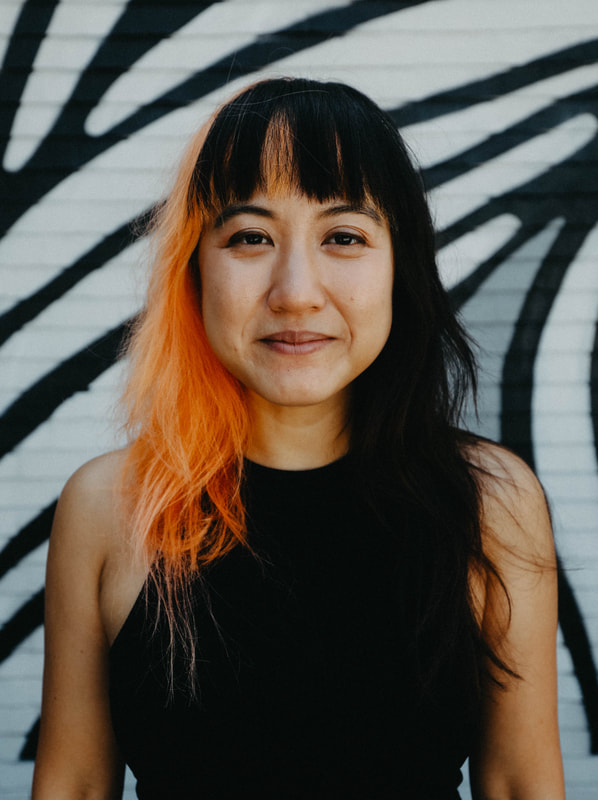 April 21, 4 p.m.
Anne Meng, University of Virginia
Title: Power Sharing and Authoritarian Stability: How Rebel Regimes Solve the Guardianship Dilemma
Center for Public Policy Speaker Series
Location: Science Building Room 105 
Abstract: Regimes founded in rebellion are, typically, extremely durable. We propose that this stability is founded upon peaceful power sharing between the rebel regime leader and military elites. Amid long and intense fighting, rebel leaders must delegate control to top military commanders because doing so helps them to win battles. After seizing power, power-sharing deals between former combatants are highly credible due to their history of interactions, which mitigates the guardianship dilemma. Elsewhere, a persistent internal security dilemma often undermines power-sharing deals. Using originally collected data on African regimes from 1960–2017, we establish that rebel regimes break down seldomly compared to other authoritarian regimes, and experience fewer coups. Regarding the mechanism, rebel regimes more frequently share power with military elites by appointing a Minister of Defense. These Ministers are typically high-ranking members of the rebellion, which reflects the regime's replacement of the state military with their own.
About the speaker: Anne Meng is an Assistant Professor in the Department of Politics at the University of Virginia. Her research centers on authoritarian politics, institutions, and elite powersharing. Her book, Constraining Dictatorship: From Personalized Rule to Institutionalized Regimes (Cambridge University Press, 2020), examines how executive constraints become established in dictatorships, particularly within constitutions and presidential cabinets. She has also published articles on authoritarian ruling parties, opposition cooptation, term limit evasion, and leadership succession in top journals, including the APSR and BJPS. 
April 19, 4 p.m.
Diana Moreira, University of California, Davis
Title: Who Benefits from Meritocracy?
Location: Science Building Room 105
Political Economy Speaker Series co-hosted with the Department of Economics
Those interested in attending should contact hobbycpp@central.uh.edu for the zoom link
About the speaker: Dr. Diana Moreira is an Assistant Professor at the University of California, Davis, Department of Economics. She is also a Faculty Affiliate at Bureau for Research and Economic Analysis of Development BREAD and at the Center for Effective Global Action CEGA, an Invited Researcher for JPAL and Weiss Family Fund, and a Lemann Fellow. Dr. Moreira's current research focus is in the field of Development Economics, in particular, its intersection with Public, Political and Organizational Economics. She is interested in two topics, poor governance in governments and social mobility, both of which she studies in the developing economies context. Her research has been published in the American Economic Review, in the Journal of Public Economics and has been featured in leading Brazilian media outlets. Dr. Moreira earned a PhD in Business Economics from Harvard University. She has worked in the World Bank at Washington DC supporting countries in the Latin America and Caribbean Region and countries in the South Asia Region.
April 19, 1 p.m.
Pablo Valdez, retired US Foreign Service Diplomat 
Title: U.S. Climate Change Policy and International Negotiations -- Where do we stand on climate and where are we going?
Room 132 A in Roy Cullen Building

About the speaker: Pablo Valdez is a retired U.S. Foreign Service Diplomat and environmental engineer who has focused most of his career on water, climate, and environmental issues, particularly in Latin America. He served in the federal government for 22 years in six countries, the Texas state government, and the private sector.  Most recently he was the Environment, Science, Technology, and Health Counselor at the U.S. Embassy in Brasilia.  He also served in Mexico City, Santiago, Washington DC, Jakarta, and Lima.
April 11, Time: 4 p.m. 
Peter Gourevitch, University of California, San Diego
Title: Identity and interests in the polarization debate: Is Democracy in Danger and Does the War in Ukraine make it worse?
Center for Public Policy Speaker Series
Location: S116
March 22, 4 p.m.
Brian Knight, Brown University
"Vote Early and Vote Often?: Detecting Electoral Fraud from the Timing of 19th Century Elections"
Political Economy Speaker Series co-hosted with the Department of Economics
Science Building, Room S101
Those interested in attending virtually should contact hobbycpp@central.uh.edu.
March 3, 4 p.m.
"Reference Points and Democratic Backsliding," Carlo Prato, Columbia University
(Co-author Edoardo Grillo, University of Turin - Collegio Carlo Alberto)
Political Economy Speaker Series co-hosted with the Department of Economics
Science Building, Room S101