Center for Public Policy Events
The Hobby School of Public Affairs invites you to attend the Center for Public Policy speaker events.
Upcoming Speakers       
Department of Economics and Center for Public Policy of the Hobby School of Public Affairs 
Political Economy Speaker Series 
Tuesday, Oct. 12, 4 PM
Transhumant Pastoralism, Climate Change and Conflict in Africa
Nathan Nunn, PhD, Frederic E. Abbe Professor of Economics at Harvard University
Location: contact CPP (hobbycpp@central.uh.edu) for zoom link
Abstract: We consider the effects of climate change on seasonally migrant populations that herd livestock – i.e., transhumant pastoralists – in Africa. Traditionally, transhumant pastoralists benefit from a cooperative relationship with sedentary agriculturalists whereby arable land is used for crop farming in the wet season and animal grazing in the dry season. Droughts can disrupt this arrangement by inducing pastoral groups to migrate to agricultural lands before the harvest, causing conflict to emerge. We examine this hypothesis by combining ethnographic information on the traditional locations of transhumant pastoralists and sedentary agriculturalists with high-resolution data on the location and timing of rainfall and violent conflict events in Africa from 1989–2018. We show that droughts in the territory of transhumant pastoralists lead to conflict in neighboring areas. Consistent with the hypothesis, these conflict events are concentrated in agricultural areas; they occur during the wet season and not the dry season; and they are due to rainfall's impact on plant biomass growth. This mechanism explains a sizable proportion of conflict events in Africa, particularly civil conflicts and religious-extremist attacks. We find that the effects are muted in the presence of irrigation aid projects, but not in the presence of other forms of foreign aid. The effects approach zero as pastoral groups share more political power.
About the speaker: Nathan Nunn is Frederic E. Abbe Professor of Economics at Harvard University. Professor Nunn's primary research interests are in political economy, economic history, economic development, cultural economics, and international trade. He is an NBER Faculty Research Fellow, a Research Fellow at BREAD, a Faculty Associate at Harvard's Weatherhead Center for International Affairs (WCFIA), and a Fellow of the Canadian Institute for Advanced Research (CIFAR) in the Boundaries, Membership & Belonging program. He is currently an editor at the Quarterly Journal of Economics.
---
Past Speakers
US Foreign Policy in the Post-Trump: Era Opportunities and Limitations April 23, 2021 at 1:30-3 pm.
The webinar will be held over zoom. Registration is required. Registration link: 
The Center for Public Policy at the Hobby School of Public Affairs and the Center for International and Comparative Studies at the College of Liberal Arts and Social Sciences invites you to a webinar on the US Foreign Policy in the Post-Trump Era. The webinar will analyze whether the expected foreign policy priorities of President Biden's government will challenge the Trump administration's choices. Panelists will discuss the challenges facing the Biden administration on an array of issues, including alliances, military competition, trade, climate change, and human rights). They will also engage in an open discussion with members of the audience regarding the policy approaches taken by the Trump administration on those issues, and how the current policy approach stands to compare.
Moderators:
Zachary Zwald, Director, Center for International and Comparative Studies, CLASS, University of Houston
Pablo M. Pinto, Director, Center for Public Policy, Hobby School of Public Affairs, University of Houston
Panelists:
Tyson Chatagnier, Assistant Professor of Political Science, University of Houston
Ryan Kennedy, Associate Professor of Political Science, University of Houston
Ashley Leeds, Professor and Chair, Department of Political Science, Rice University
Niki Marinov, Associate Professor of Political Science, University of Houston
Patrick Shea, Associate Professor of Political Science, University of Houston
April 27, 4 PM
Center for Public Policy Political Economy Series with UH Department of Economics: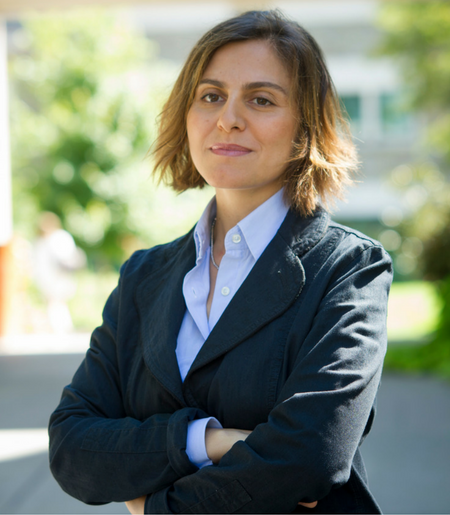 Eleonora Patacchni, Cornell University
Paper Title: "Tax Professionals and Tax Evasion"
(With Marco Battaglini, Luigi Guiso and Chiara Lacava)
Abstract: To study the role of tax professionals, we merge tax records of the entire population of sole proprietorship taxpayers in Italy for seven fiscal years with the respective audit files from the tax revenue agency. Exploiting quasi-random variation in audit policy, we first document that there is a robust correlation between a taxpayer's evasion and that of the other clients of the same tax practitioner. We then exploit the structure of our data set to study the mechanisms behind this phenomenon. We establish two results. First, taxpayers sort themselves into tax professionals with heterogeneous levels of tax evasion. Second, tax professionals generate informational externalities that affect their clients' tax compliance. The latter increases directly in response to personally experienced audits and indirectly following the audits of other clients of the accountant. While the direct effect of tax audits is decreasing over time, the indirect effect is increasing over time with a total cumulative marginal effect that amounts to 17% of that of the direct effect. The dynamic spillover generated by tax professionals is therefore an important channel of influence that ought to be considered in the evaluation and design of auditing schemes. 
  
About the speaker: Eleonora Patacchini is a professor in the Department of Economics at Cornell University, who specializes in applied economics and applied statistics. Her recent research focuses on the empirical analysis of behavioral models of strategic interactions for decision making. Her research interests include regional and urban economics, labor economics, political economy, social networks and financial networks, the economics of ethnic minorities, integration patterns in Europe, the economics of culture and institutions, crime, gender, the economics of education, computational economics, policy evaluation, experimental and behavioral economics in the labor market. 
To register email hobbycpp@central.uh.edu
Postponed
Center for Public Policy Political Economy Series with UH Department of Economics: Tim Besley, London School of Economics 
To register email hobbycpp@central.uh.edu
April 16, 10 AM
Center for Public Policy Political Economy Series with UH Department of Economics:
Eliana La Ferrara, Bocconi University 
Paper Title:"Apart but Connected: Online Tutoring and Student Outcomes Amid the COVID-19 Pandemic"
(with Michela Carrara)
Abstract: In response to the COVID-19 outbreak, the governments of most countries ordered the closure of schools, potentially exacerbating existing learning gaps. This paper evaluates the effectiveness of an intervention implemented in Italian middle schools that provides free individual tutoring online to disadvantaged students during lock-down. Tutors are university students who volunteer for 3 to 6 hours per week. They were randomly assigned to middle school students, from a list of potential beneficiaries compiled by school principals. Using original survey data collected from students, parents, teachers, and tutors, we find that the program substantially increased students' academic performance (by 0.26 SD on average) and that it significantly improved their socio-emotional skills, aspirations, and psychological well-being. Effects are stronger for children from lower socioeconomic status and, in the case of psychological well-being, for immigrant children. 
About the speaker: Eliana La Ferrara is the Fondazione Romeo ed Enrica Invernizzi Chair in Development Economics at Università Bocconi.  She holds a Ph.D. in Economics from Harvard University (1999) and an M.Sc. in Economics and Social Sciences from Università Bocconi (1993). Her research covers topics related to the development and political economics. 
To register email hobbycpp@central.uh.edu
Please join us for a Macroeconomics Seminar and CPP Speaker Series talk by: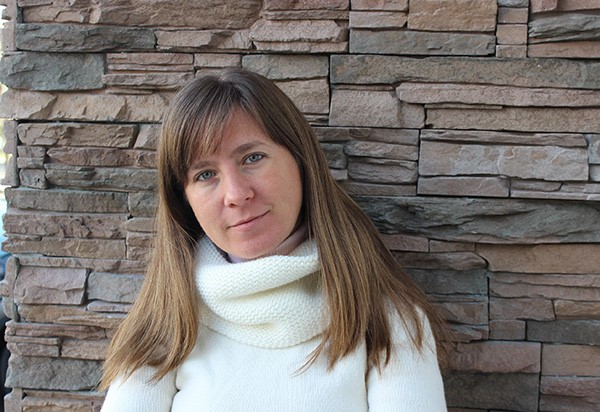 Marina Azzimonti, PhD
Professor of Economics, Stony Brook University 
Pandemic Control in ECON-EPI Networks 
Date and Time: Monday, April 5, 4 pm CT
Paper Title: Pandemic Control in ECON-EPI Networks  (with A. Fogli, F. Perri and M. Ponder)
Abstract: We develop an ECON-EPI network model to evaluate policies designed to improve health and economic outcomes during a pandemic. Relative to the standard epidemiological SIR set-up, we explicitly model social contacts among individuals and allow for heterogeneity in their number and stability. In addition, we embed the network in a structural economic model describing how contacts generate economic activity. We calibrate it to the New York metro area during the 2020 COVID-19 crisis and show three main results. First, the ECON-EPI network implies patterns of infections that better match the data compared to the standard SIR. The switching during the early phase of the pandemic from unstable to stable contacts is crucial for this result. Second, the model suggests the design of smart policies that reduce infections and at the same time boost economic activity. Third, the model shows that reopening sectors characterized by numerous and unstable contacts (such as large events or schools) too early leads to fast growth of infections.
Link to paper: https://doi.org/10.21034/sr.609
About the speaker: Marina Azzimonti, PhD, is Professor of Economics at Stony Brook University. She is a macroeconomist who works on topics related to political economy and public finance. Azzimonti is also an expert in measuring the effects of the increasing partisan conflict in on the U.S. economy. Research she conducted shows this increased partisan conflict discourages investments by households and firms. Based on this research, she developed the "Partisan Conflict Index," which tracks the degree of political disagreement among U.S. politicians, and is now issued monthly by the Philadelphia Federal Reserve.
Center for Public Policy | HOBBY School of Public Affairs | UNIVERSITY of HOUSTON
Hosted by German Cubas and Radek Paluszynski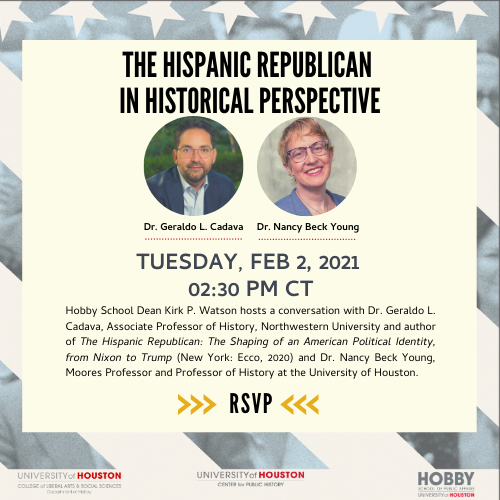 The Hispanic Republican in Historical Perspective
Feb 2, 2021 | 02:30 PM CT
Hobby School Dean Kirk P. Watson hosts a conversation with Dr. Geraldo L. Cadava, Associate Professor of History, Northwestern University and author of The Hispanic Republican: The Shaping of an American Political Identity, from Nixon to Trump (New York: Ecco, 2020) and Dr. Nancy Beck Young, Moores Professor and Professor of History at the University of Houston.

Dr. Cavada will discuss the history of the complicated dynamic between Latino liberalism and conservatism, offering insight into one of the most discussed and debated constituency in American electoral politics. Following the presentation, Dr. Cadava and Dr. Nancy Beck Young will discuss how this unique combination affects politics in our time.
Co-hosted with the Department of History and Center for Public History 
How Did Polls Go So Wrong (Again)?
A webinar on the perils and possibilities of surveys in the Trump era. 
December 3, 2020
Time: 3:00 pm to 4:30 PM CT
Join us for a discussion on the lessons learned from recent polls and election forecasting in light of the results of the 2016 and 2020 Presidential Elections.
Participants include the following:
Gail Buttorff, PhD, Director of the Survey Research Institute, Hobby School of Public Affairs, UH
Scott Clifford, PhD, Associate Professor of Political Science, UH
Jason Casellas, PhD, Associate Professor of Political Science, UH
Andrew Gelman, PhD, Professor of Statistics and Political Science, Columbia University
Natalie Jackson, PhD. Director of Research, Public Religion Research Institute (PRRI)
Moderated by: 
Pablo M. Pinto, PhD, Director of the Center for Public Policy,Hobby School of Public Affairs
Co-hosted with the Department of Political Science 
Political Economy Speaker Series*
Ethan Kaplan, University of Maryland
School Desegregation and Political Preferences: Long-Run Evidence from Kentucky"
Date: November 17, 2020
Time: 4:00 to 5:15 PM Central time
Location:  University of Houston Zoom Video Conference (hosted by Aimee Chin)
Register Here 
Abstract: In 1974, a federal court ordered that public schools in Jefferson County, KY be desegregated. To achieve racial integration, students were assigned to a busing schedule that depended on the first letter of their last name. This led to quasirandom variation in the number of years of busing and, for the initial cohorts, whether individuals were bused at all. We exploit this variation to estimate the long-run impact of busing on political participation and preferences. Focusing on white males, we do not detect any effect on voter turnout. We do, however, find that busing significantly increases Democratic party aliation more than forty years later. Consistent with the idea that attending a formerly black, inner-city school causes a change in the broad ideological outlook of whites, we also find that bused individuals are less likely to donate to organizations that advocate for conservative causes.
About the speaker: Ethan Kaplan is an Associate Professor of Economics at the University of Maryland. Dr. Kaplan obtained his Ph.D. from UC Berkeley in 2005. His main area of research is empirical political economy and applied micro-econometrics, focusing on media economics, the determination and persistence of political preferences, interest group behavior, and the political economy of U.S. intervention.
*Jointly sponsored with the Empirical Microeconomics Seminar,
hosted by Aimee Chin, https://uh.edu/~achin/workshop/
**Jointly sponsored with Macroeconomics seminar
Hosted by German Cubas, https://sites.google.com/site/macroseminaruh/
Political Economy Speaker Series*
Sarah Moshary, University of Chicago Booth School of Business
"Deregulation through Direct Democracy: Evidence from Liquor Markets" (with Gaston Illanes)
October 27 | 4 PM to 5:15 PM Central time
University of Houston Zoom Video Conference (hosted by Aimee Chin)
Everyone interested in attending this virtual seminar must register in advance to receive the Zoom meeting link (each registrant gets a unique link to enter meeting).
Abstract: This paper examines the merits of state control versus private provision of spirits retail, using the 2012 deregulation of liquor sales in Washington state as an event study. This is the first shift from a public to a private system for spirits sales in the United States since Prohibition. We document effects along a number of dimensions: prices, product variety, convenience, substitution to other goods, state revenue, and consumption externalities. We estimate a demand system to evaluate the net effect of privatization on consumer welfare. Our findings suggest that deregulation harmed the median Washingtonian, even though residents voted i favor of deregulation by a 16% margin. Further, we find that vote shares for the deregulation initiative do not reflect welfare gains at the ZIP code level. We discuss implications of our findings for the efficacy of direct democracy as a policy tool.
About the speaker: Prof. Sarah Moshary is Assistant Professor of Marketing at the University of Chicago Booth School of Business. Prof. Moshary earned a PhD in economics from Massachusetts Institute of Technology and an AB in economics from Harvard College. Her research interests span from industrial organization to political economy, including work on digital and political advertising, price obfuscation in e-commerce, and supply responses to government policy.
Presidential Election Roundtable: Domestic Policy Issues in the 2020 Election
October 19th at 3pm – 4:15pm
Summary: Roundtable on domestic policy issues in the presidential campaign
This is the second event in the Presidential Election Roundtable Series. The event is hosted by the Hobby School's CPP and CLASS's Center for Comparative and International Studies. Participants include Dean Kirk P. Watson, Profs. Elizabeth Simas, Ryan Kennedy, Johanna Luttrell, Pablo Pinto. Moderated by Zachary Zwald.
Presidential Election Roundtable Series*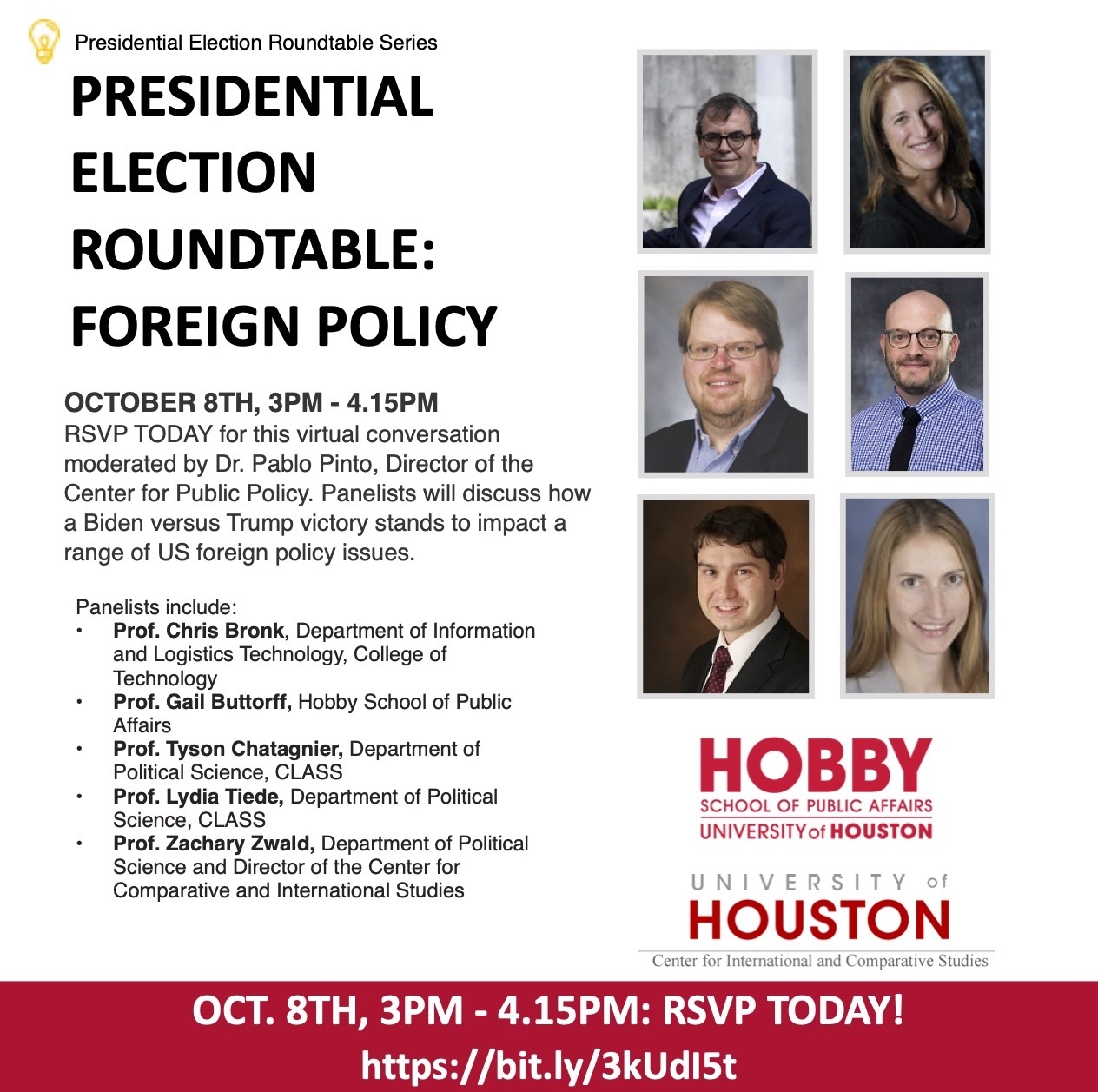 October 8| 3 PM 
Presidential Election Roundtable: Foreign Policy
A virtual conversation moderated by Dr. Pablo Pinto, Director of the Center for Public Policy. Panelists will discuss how a Biden versus Trump victory stands to impact a range of US foreign policy issues. 
Co-sponsored with Center for International and Comparative Studies
CPP Speaker Series**
**Jointly sponsored with Macroeconomics seminar
Hosted by German Cubas, https://sites.google.com/site/macroseminaruh/
Ignacio Esponda, UC Santa Barbara
September 21 | 4 PM
Virtual 
The seminar will be hosted on Zoom. To join the virtual seminar please send an email to Prof. German Cubas (gcubasnorando@uh.edu), so he can provide you the link to the seminar and expect to admit you from the Zoom waiting room.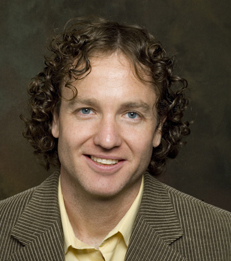 "Equilibrium in Misspecified Markov Decision Processes," joint with Demian Pouzo (UC Berkeley)
Abstract: We provide an equilibrium framework for modeling the behavior of an agent who holds a simplified view of a dynamic optimization problem. The agent faces a Markov decision process, where a transition probability function determines the evolution of a state variable as a function of the previous state and the agent's action. The agent is uncertain about the true transition function and has a prior over a set of possible transition functions; this set reflects the agent's (possibly simplified) view of her environment and may not contain the true function. We define an equilibrium concept and provide conditions under which it characterizes steady-state behavior when the agent updates her beliefs using Bayes' rule.
About the Speaker: Ignacio Esponda is the current Walter J. Mead Chair in Economics holder. Professor Esponda is an economic theorist who specializes in studying learning by people with possibly misspecified models of the world and in integrating theoretical and experimental economics.  His work has been published in journals such as Econometrica, the American Economic Review, and the RAND Journal of Economics.
Political Economy Speaker Series*
Maria Petrova, Universitat Pompeu Fabra
September 18 | 10 AM
Location:  Zoom Video Conference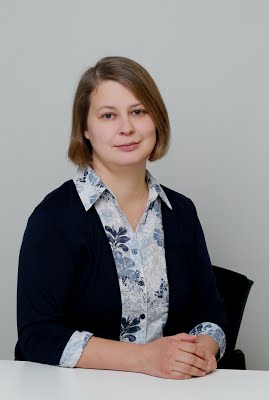 Automation, Career Value, and Political Preferences
Abstract: Recently, there has been much evidence linking economic shocks in the form of automation to employment and wage outcomes, as well as political outcomes. In this paper, we try to understand the mechanisms through which economic and political effects of automation are linked. In particular, we go beyond current worker outcomes by introducing a new measure of future career prospects. We show that automation does not only affect current wages but that occupations also differ in the degree to which workers' career is affected by automation, as automation affects both wages in jobs that workers might aspire to move into and the likelihood of different career moves. Moreover, the labor market effects of automation differ by demographic group and local area characteristics. We then demonstrate that these patterns of heterogeneity in the impact of automation align with shifts in voter preference towards Donald Trump in the 2016 election -- with negative impacts predicting a shift in preference towards Trump.
About the Speaker: Maria Petrova is an ICREA Research Professor at the Universitat Pompeu Fabra, Researcher at the Barcelona Institute for Political Economy and Governance (IPEG), Affiliate Professor at Barcelona Graduate School of Economics, and Alfa-Bank Associate Professor of Economics at the New Economic School. She is also a Research Fellow at CEPR. She is co-editor of the Journal of Public Economics and a member of the Editorial Board of the Review of Economic Studies. She has a Ph.D. from Harvard University. She spent 2012-2013 as a Visiting Research Scholar at the Center for Democratic Politics at Princeton University. Her research interests include political economy, mass media economics, and corporate governance. 
Francisco J. Monaldi, PhD, Center for Energy Studies, Rice University
Mark Jones, PhD, James A. Baker III Institute, Rice University
Shale Renders the 'Obsolescing Bargain' Obsolete: Political Risk and Foreign Investment in Argentina's Vaca Muerta
March 6 |10:30 AM
Abstract: Argentina is a risky place for foreign oil investors. Frequent political swings from the neoliberal right to the populist left, weak enforcement of contracts and property rights, endemic corruption and a volatile macroeconomic environment; in a region that has witnessed multiple waves of resource nationalism, Argentina stands out as a serial violator of debt and other obligations. And yet, over the past few years, foreign investors have been willing to overlook these red flags and invest in Argentina's oil and natural gas sector. We argue that shale is a much less attractive target for expropriation than conventional oil and gas production. Unlike conventional extraction, shale has very short production cycles and lower sunken investments. Conventional wells can produce prolifically for a decade or longer. By contrast, a shale well's production peaks in the first few weeks and then undergoes a rapid decline. If Argentina or any government were to expropriate shale investments, or otherwise impose terms that render them unattractive, shale drilling would stop. Given the steep decline rates that characterize shale wells, production would soon collapse. And the government would quickly find itself with little production or cash flow to move forward with the expropriation.
About the Speakers: Dr. Monaldi is the Fellow in Latin American Energy Policy and Director of the Latin American Energy Program at Center for Energy Studies at Rice University's Baker Institute for Public Policy. He is the Founding Director and Professor at the Center for Energy and the Environment at IESA in Caracas. He has been a Visiting Professor at Harvard, Stanford, Tufts, Universidad de los Andes, and the Tecnologico de Monterrey; and a Fellow at Hoover Institution, Columbia's Center for
Global Energy Policy, and the Belfer Center. He holds a Ph.D. from Stanford University and a Masters from Yale University.
Dr. Jones is the Joseph D. Jamail Chair in Latin American Studies, the James A. Baker III Institute for
Public Policy's Political Science Fellow, the Director of the Master of Global Affairs Program, and a Professor of Political Science at Rice University. Jones is also a Research Associate at the University of Houston's Hobby School of Public Affairs and a Non-Resident Fellow at the Center for Strategic and International Studies (CSIS). Jones received his B.A. from Tulane University and his Ph.D. from the University of Michigan.
 Co-hosted with the UH Energy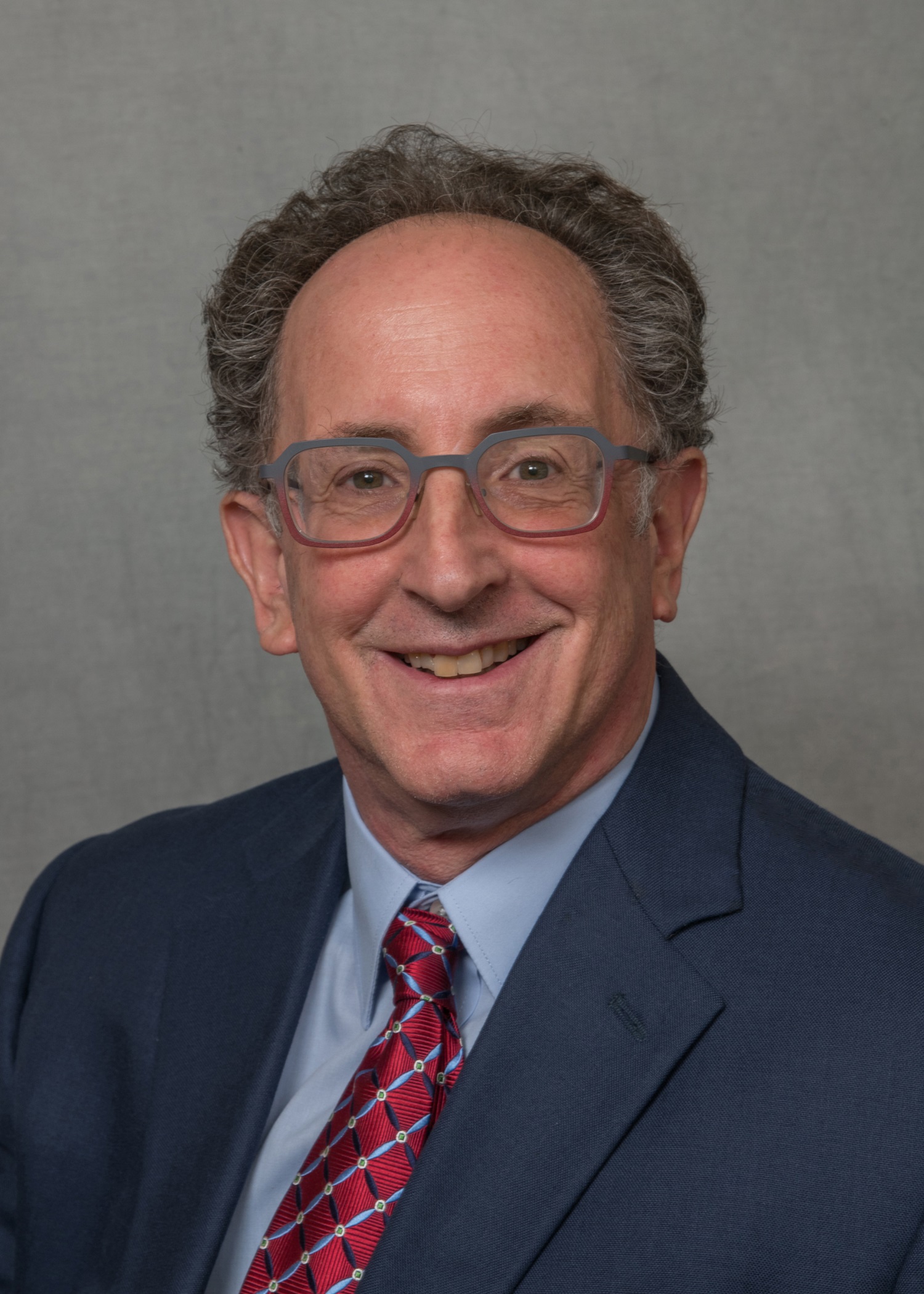 Lawrence Rothenberg, Corrigan-Minehan Professor of Political Science and is Director of the W. Allen Wallis Institute of Political Economy Science
Why Go Public...and to What Effect?
(co-authored with Jinhee Jo)
Feburary 25 | 4 PM
Abstract: Presidential appeals to the electorate have grown markedly over past decades. However, while insightful, empirical scholars have had difficulty establishing the impacts of such efforts. One possible reason is that microfoundations are underdeveloped. Hence, we analyze a model where the president can potentially raise the public profile of an issue and, contrary to past theoretical work, send a signal about the quality of one option relative to another while considering a variety of costs and benefits. Our results indicate that the president's going public is not always associated with obervable success-indeed, sometimes failure is guaranteed-and, yet, better choices are likely given the existence of the going public option relative to a hypothetical world without it. Results are largely robust to allowing the chief exectuve to signal privately without public observance of information transmission. Our findings make sense of existing empirical scholarship and have important implications for future work.
About the Speaker: Lawrence Rothenberg (Ph.D., Stanford University) is Corrigan-Minehan Professor of Political Science and is Director of the W. Allen Wallis Institute of Political Economy Science at the University of Rochester.  He has also been a member of the Social Science faculty at the California Institute of Technology, the Bradley Fellow in Political Economy at the Carnegie Mellon's Graduate School of Industrial Administration (Tepper School), and the Max McGraw Distinguished Professor of Environmental Management and the Director of the Ford Center for Global Citizenship at Northwestern University's Kellogg School.
Co-hosted with the Economics Department
David Yang, Prize Fellow in Economics, History, and Politics, Harvard University
Data-intensive Innovation & the State: Evidence from AI Firms in China
February 18 | 4PM
Abstract: Data-intensive technologies such as AI may reshape the modern world. We propose that two features of data interact to shape innovation in data-intensive economies: first, states are key collectors and repositories of data; second, data is a non-rival input in innovation. We document the importance of state-collected data for innovation using comprehensive data on Chinese facial recognition AI firms and government contracts. Firms produce more commercial software and patents, particularly data-intensive ones, after receiving government public security contracts. Moreover, effects are largest when contracts provide more data. We then build a directed technical change model to study the state's role in three applications: autocracies demanding AI for surveillance purposes, data-driven industrial policy, and data regulation due to privacy concerns. When the degree of non-rivalry is as strong as our empirical evidence suggests, the state's collection and processing of data can shape the direction of innovation and growth of data-intensive economies.
About the Speaker: David Yang's research focuses on political economy, behavioral and experimental economics, economic history, and cultural economics. In particular, David studies the forces of stability and forces of changes in authoritarian regimes, drawing lessons from historical and contemporary China. David received a B.A. in Statistics and B.S. in Business Administration from University of California at Berkeley, and PhD in Economics from Stanford. David is currently a Prize Fellow in Economics, History, and Politics at Harvard and a Postdoctoral Fellow at J-PAL at MIT. He will join Harvard Economics Department as an Assistant Professor in 2020.
Co-hosted with the Economics Department

Vincent Pons,  Assistant Professor of Business Administration
Vote Choice Formation and the Minimal Effects of TV Debates: Evidence from 61 Elections in 9 OECD Countries
(Co-authored with Caroline Le Pennec-Caldichoury)
November 19 | 3:30 - 5 PM
Abstract: We use 200,000 observations from repeated survey data in 61 elections and 9 OECD countries since 1952 to study the formation of vote choices and policy preferences in the electoral season and assess how TV debates contribute to this process. We find that the share of voters who state a pre-election vote intention corresponding to their final vote choice increases by 15 percentage points in the two months preceding the election. Changes in individual vote choices mostly result from changes in beliefs on competing candidates, and they generate aggregate shifts in predicted vote shares. Instead, policy preferences remain remarkably stable over time. We use an event study to estimate the impact of TV debates, campaigns' most salient events, and find that they do not significantly affect either individual vote choice and preference formation nor aggregate vote shares. This suggests that information continuously received by voters exerts more influence on their behavior.
About the speaker: Vincent Pons is Assistant Professor of Business Administration in the Harvard Business School. He will be visiting the University of Chicago Booth School of Business in the fall and Stanford Graduate School of Business in the spring. He is an assistant professor of business administration in the Business, Government, and International Economy Unit, a Faculty Research Fellow at the National Bureau of Economic Research (NBER), and a faculty affiliate at the Abdul Latif Jameel Poverty Action Lab (J-PAL). He studies questions in political economy and development.
Across the world, distrust and dissatisfaction with elected governments are at all-time highs. Professor Pons's research studies democratic representation to understand why representative democracies can fail to deliver leaders, policies and economic outcomes aligned with people's preferences. This work has appeared in journals such as Econometrica, the American Economic Review and the American Political Science Review. It has resulted in mentions and opinion pieces in media outlets including The New York Times, The Economist, PRI's The World, the Huffington Post, le Monde, and BFM Business.
Professor Pons received his PhD in economics from the Massachusetts Institute of Technology. He also holds a master in economics from the Ecole Normale Supérieure in Paris (joint with the Paris School of Economics and ENSAE) and a master's degree in political philosophy from Université Paris 1, Panthéon-Sorbonne. 
Co-hosted with the Economics Department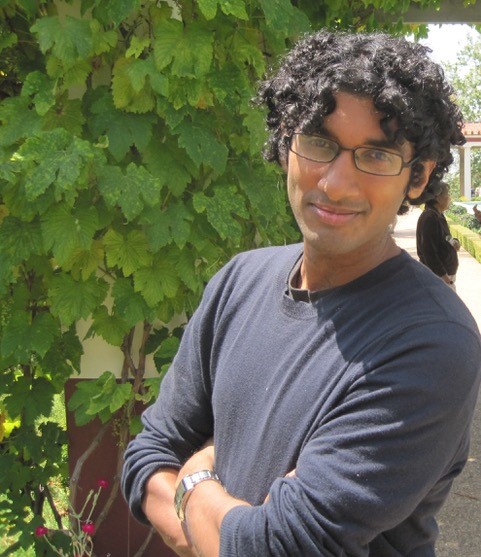 Suresh Naidu, PhD, Professor of Economics and International and Public Affairs
Ideas Have Consequences: The Impact of Law and Economics on American Justice
(with Elliott Ash and Daniel L. Chen)
October 25 | 10:30 am - 12:00 pm
Abstract: This paper provides a quantitative analysis of the effects of the early law and economics movement on the US judiciary. Using the universe of published opinions in US Circuit Courts and 1 million District Court criminal sentencing decisions linked to judge identity, we estimate the effect of attendance in the controversial Manne economics training program, an intensive course attended by almost half of federal judges between 1976 and 1999. After attending economics training, participating judges use more economics language, render more conservative verdicts in economics cases, rule against regulatory/taxation agencies more often, and impose longer criminal sentences. These results are robust to adjusting for a wide variety of covariates that predict the timing of attendance. Non-Manne judges randomly exposed to Manne peers on previous cases increase their use of economics language in subsequent opinions, suggesting economics ideas diffused throughout the judiciary.
About the speaker: Suresh Naidu is Professor of Economics and International and Public Affairs at Columbia University. He previously served as a Harvard Academy Junior Scholar at Harvard University and as an instructor in economics and political economy at the University of California, Berkeley. He holds a BMath from University of Waterloo, a Master's degree in economics from the University of Massachusetts-Amherst, and a Ph.D. in Economics from the University of California, Berkeley. His primary research areas include economic effects of political transitions, economic history of slavery and labor institutions, international migration, and economic applications of natural language processing.
Co-hosted with the Economics Department
Pia M. Orrenius, PhD, Vice President and Senior Economist, Federal Reserve Bank of Dallas
The Effect of Immigration on Business Dynamics and Employment
(Co-authored with Madeline Zavodny, University of North Florida, and Alexander Abraham, Federal Reserve Bank of Dallas)
October 18 |10:30 am - 12:00 pm
Abstract: A large and ever-expanding literature using data from household surveys typically concludes that immigration has a negligible effect on natives' labor market outcomes overall but appears to harm workers who are the most substitutable for new immigrants. Why immigration has little overall effect is unclear. One possibility that has received little attention because of data unavailability is that immigration may spur firm creation and expansion, particularly in areas that receive large immigrant inflows. This study examines that question by combining U.S. data on immigrant inflows from the Current Population Survey with data on business formation and survival and job creation and destruction from the National Establishment Time Series (NETS) database for the period 1997 to 2013. Preliminary results indicate that immigration boosts business survival and reduces job destruction. The effects are largely driven by less-educated immigrants.
About the author: Pia Orrenius, PhD, is Vice President and Senior Economist at the Federal Reserve Bank of Dallas and Adjunct Professor at the Hankamer School of Business, Baylor University.  Orrenius manages the regional/microeconomics group in the Dallas Fed Research Department where her work concerns the drivers of regional economic growth. Her academic research focuses on the labor market impacts of immigration, unauthorized immigration, and U.S. immigration policy, and her work has been published in the Journal of Labor Economics, Journal of Development Economics, International Migration Review, Labour Economics, among others. She is coauthor of the book Beside the Golden Door: U.S. Immigration Reform in a New Era of Globalization (2010, AEI Press). Dr. Orrenius is a Research Fellow at The Tower Center for Political Studies, Mission Foods Texas-Mexico Center (both at Southern Methodist University) and at the Institute for the Study of Labor in Bonn, as well as Adjunct Scholar at the American Enterprise Institute. She was senior economist on the Council of Economic Advisers in the Executive Office of the President, Washington D.C. in 2004-2005, where she worked on immigration, labor and health issues. She received her Ph.D. in economics from the University of California at Los Angeles and B.A. degrees in economics and Spanish from the University of Illinois at Urbana-Champaign.
Pablo Querubín, New York University
"Prior's Rule: When Do Malfeasance Revelations Help or Hurt Incumbent Parties?" (With Eric Arias, Horacio Larreguy and John Marshall)
Thursday, September 5 | 3:30 PM to 5 PM
Abstract: Effective policy-making requires that voters avoid electing malfeasant politicians. We rationalize the mixed evidence of incumbent sanctioning in developing contexts in a simple Bayesian model that emphasizes voters' prior beliefs. Specifically, electoral punishment of incumbents revealed to be malfeasant is rare where voters already believed them to be malfeasant, while the effect of information on electoral turnout is non-linear in the magnitude of the malfeasance revealed. Our theory is supported by a field experiment in Mexico, where treated voters were informed about malfeasant municipal spending. Reflecting voters' unfavorable prior beliefs, information revealing relatively high levels of malfeasance increased the incumbent party's vote share on average. However, rewards were lower among voters with lower malfeasance priors and stronger prior beliefs, and when audits revealed more severe malfeasance and caused voters to unfavorably update their posterior beliefs about the incumbent's malfeasance. Consistent with our theory, surprising information increased turnout, while relatively unsurprising information reduced turnout. Finally, we document the reactions of incumbent and challenger parties to the information provided.
About the speaker: Pablo Querubín is an associate professor of politics and economics at New York University. His research has centered on the persistence of economic and political elites in different contexts such as Colombia, the Philippines and the US. He has also conducted research on clientelism inMexico and the Philippines and on state building in Vietnam. His work has appeared in the American Economic Review, American Journal of Political Science, American Political Science Review, Econometrica, the Quarterly Journal of Economics, and the Quarterly Journal of Political Science.
Co-hosted with the Economics Department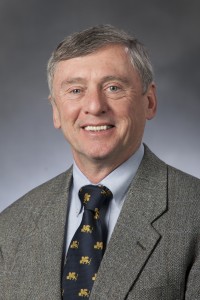 John H. Aldrich, Duke University
The Two Congresses of the Post-War Era: Why is there a "Textbook" Congress following "Regular Order" and a Party Governed Congress with Polarized Parties?
Friday, February 8 | 10:30am - 12pm 
About the speaker: JOHN H. ALDRICH. (Ph.D., Rochester), Pfizer-Pratt University Professor of Political Science, Duke University.  He specializes in American and comparative politics and behavior, formal theory, and methodology.  Books he has authored or co-authored include Why Parties, Before the Convention, Linear Probability, Logit and Probit Models, Interdisciplinarity and a series of books on elections, the most recent of which is Change and Continuity in the 2016 Elections.  He has most recently co-authored Why Parties Matter with John Griffin.  He has served as co-editor of the American Journal of Political Science.  He is past President of the Southern Political Science Association, the Midwest Political Science Association, and the American Political Science Association.  He has been a Guggenheim Fellow and is a Fellow of the American Academy of Arts and Sciences.