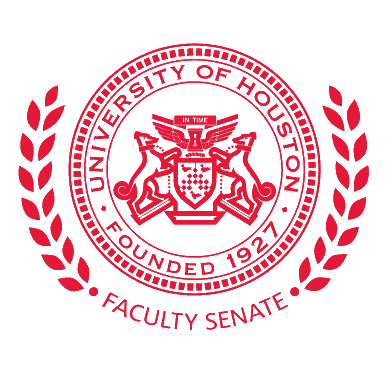 Welcome to the University of Houston Faculty Senate
No Announcements at this time
Featured Events
Faculty Senate Meeting

General meeting to report and discuss ongoing Senate activities. Meetings are held in hybrid format.  To join the meeting virtually, please click here.

Faculty Conference: Paths for UH in the Changing Higher-Education Landscape

The 2024 Faculty Conference confronts changes and challenges in higher ed-from academic freedom to AI, climate change to mental health. Join us for a compelling keynote, breakout sessions, workshops, good food and discussion capped by a happy hour in the UH Game Room Bowling Alley.

Dr. Woods Nash - Medicine's Mesh of Stories

For physicians, to practice narrative medicine is to recognize, absorb, interpret, and be moved by stories of illness. These skills are vital to good care. As a medical humanities scholar, Dr. Nash takes narrative medicine in new directions. Please click here to join the event virtually.