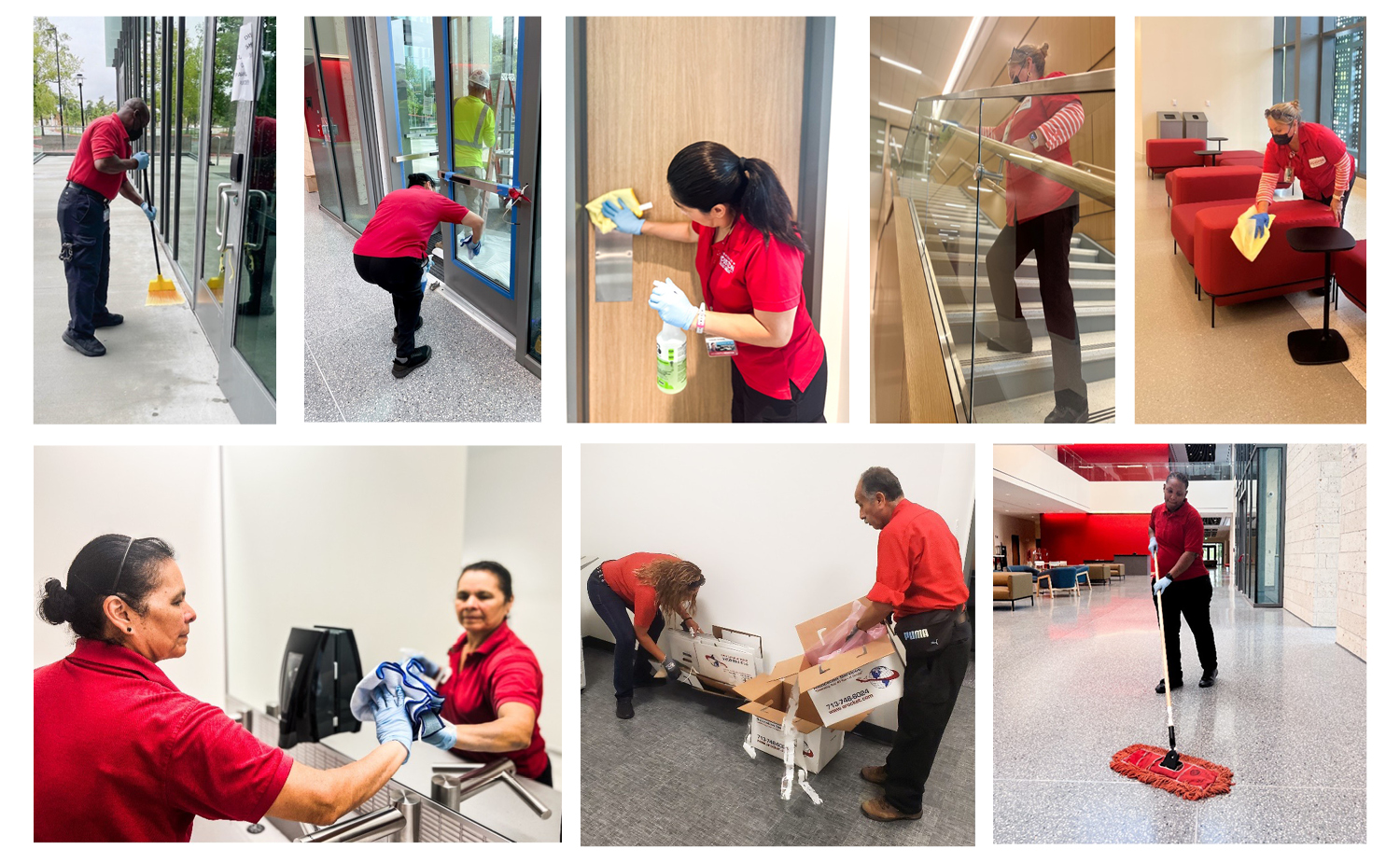 University of Houston Facilities/Construction Management has over 125 in-house custodians and close to the same number of contract custodians. This is the largest team within the department and is led by Senior Director Liliana Simmonds. Specifically supporting and coordinating the in-house custodians is Assistant Director Ana De Los Reyes. Organizing and delegating the contract custodians is Assistant Director Katie Alvarenga. This strong leadership team has been working closely together through the COVID-19 pandemic, contract changes and additional square footage.    

The Custodial Team are dedicated employees that cover the cleaning and maintaining of 160 campus buildings, twenty-four hours a day through three assigned shifts. The majority work on the second and third shift which begins in the afternoon and runs through early in the morning. Many of the duties that custodians perform go unseen because of the schedule they work. Custodian responsibilities cover anything from emptying trash, dusting, performing floor care, cleaning restrooms and so much more.

When new buildings open for use, the custodian team schedules and assignments shift to cover the new areas. Most recently, they began supporting the new building that houses the Tilman J. Fertitta Family College of Medicine as well as the John M. O'Quinn Law Center building, home to the UH Law Center. Their efforts and accomplishments help maintain excellence for the sixteen million square feet of space at UH. 

Custodial Appreciation Week is celebrated this year from September 11 – 17. This is a great opportunity to thank those who work behind the scenes to build the future of the students, faculty and staff.