Indoor Football Practice Facility
Project Status: In Design
Project Budget: $20,000,000
Project Delivery: CMAR
Project Team
Project Manager: Kerry Prejean
Principal PM: Trent Williams
Planning Rep.: Christa Rieck
Design Team: PBK
Contractor/CM: D.E. Harvey 
Description
Construction of an 83,250 GSF Indoor Football Practice Facility consisting of a steel structure, a synthetic turf practice field, A/V, and graphics. The additional 25,500 GSF steel structure will consist of a lobby, restrooms and a 30 yard run off area.
To view the webcast for the the indoor practice faicility click here. 
Site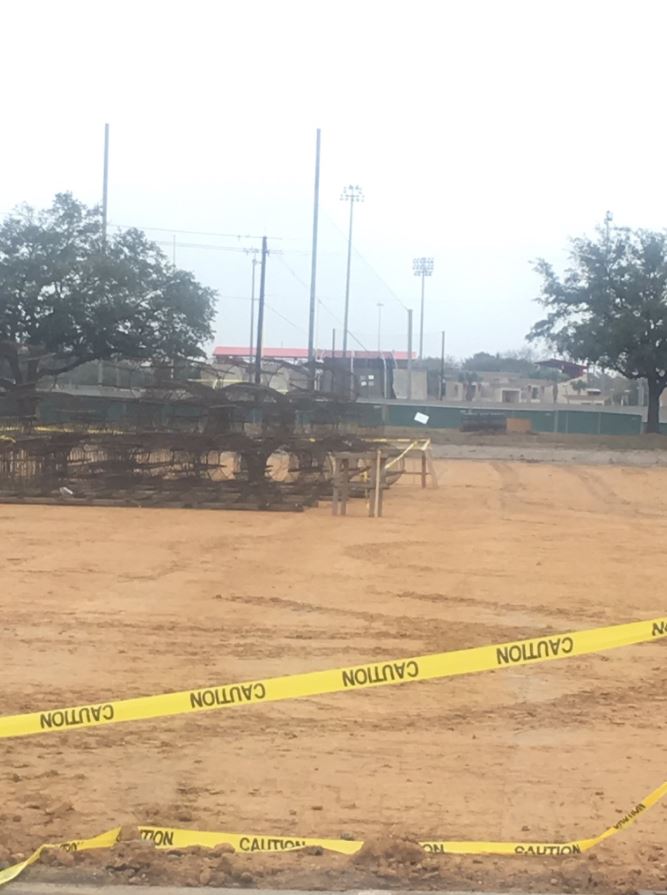 IN THE NEWS
News article from the Houston Chronicle-UH to begin construction of indoor football facility Friday.