SKYWARN Storm Spotter training shows volunteers how to watch the skies during severe weather and relay reports back to the National Weather Service (NWS). The NWS depends on accurate severe weather reports from trained SKYWARN Storm Spotters in order to issue accurate weather warnings in the local area.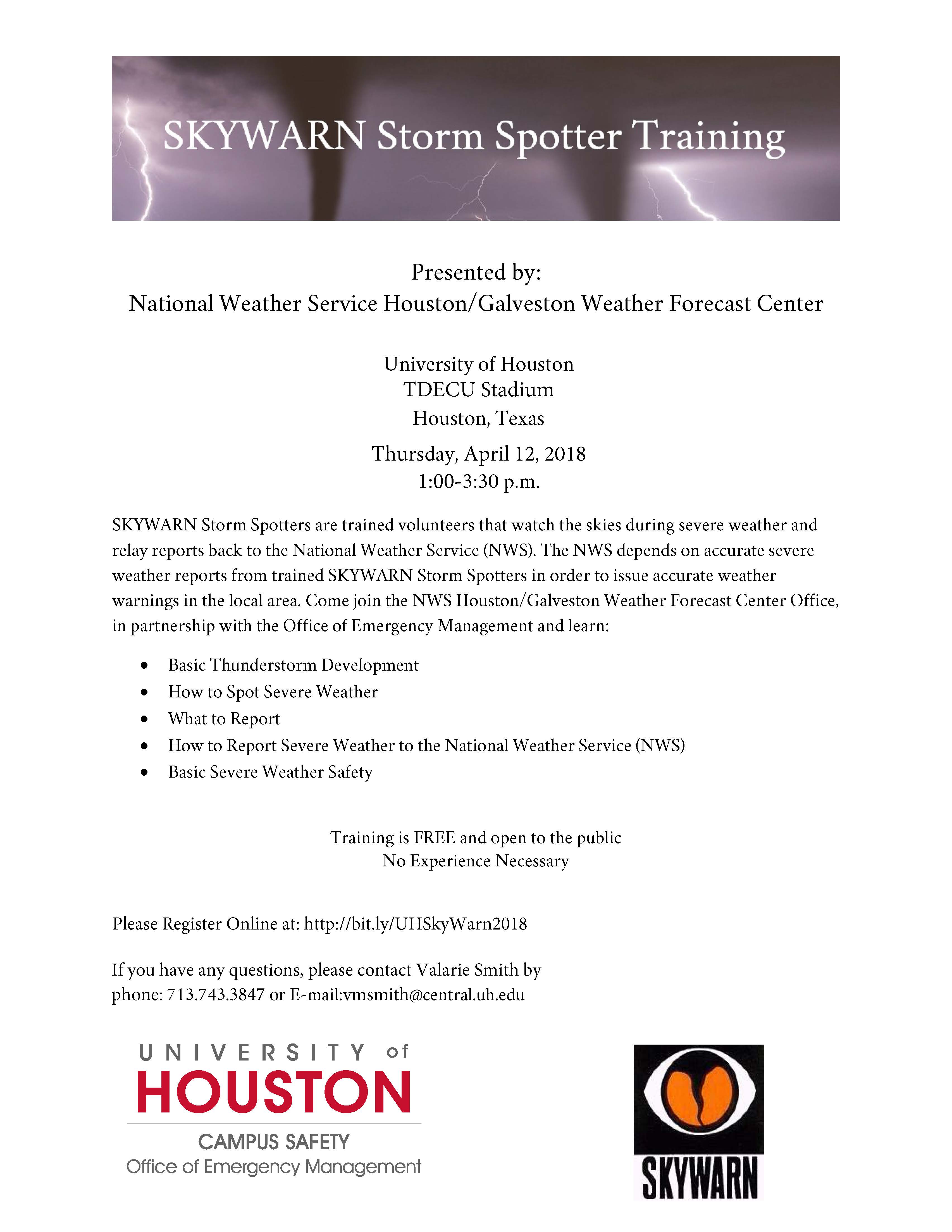 If you would like to register, please click here
For more information, please contact Valarie Smith, Executive Secretary, by phone at 713-743-3847 or email at vmsmith@central.uh.edu.