Why Major in Sociology?
Sociology is the study of human life within group contexts, varying from small, intimate groups to large, complex organizations and societies. Since group interaction is a part of every individual's life, sociology is considered part of a student's liberal education. Courses in the department of sociology emphasize an understanding of a broad range of subjects: the family, gender roles, work and occupations, deviance, minority groups, population studies and so forth. In addition to these courses, students majoring in sociology receive a rigorous grounding in statistics and social research methodology, including experimental designs, sample survey designs, qualitative procedures stressing participant observation and the application of methods to the study of concrete social problems. Students can also complete an internship in sociology, providing the opportunity to apply sociological perspectives and skills to assist a local organization. Students majoring in sociology are prepared for careers as social researchers or as social practitioners in areas involving industry, government service and the social services, as well as graduate studies in sociology.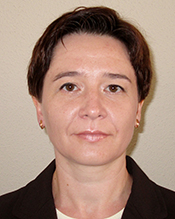 Director of Undergraduate Studies
Maria A. Monserud, Ph.D.
Email: mamonser@central.uh.edu
Office: 489 Philip G. Hoffman Hall
Phone: 713.743.3962
---
Advising
As you plan your progress toward a bachelor's degree with a major in sociology, you should review the requirements and course checklists for sociology majors as well as sociology course descriptions. In addition, you should review the information on two concentrations, including the relevant course checklists, offered by the department of sociology: 1) Health and Medicine and 2) Workplace Diversity.
Sociology majors, or students interested in the sociology major, are encouraged to meet with Landis Odoms, undergraduate adviser. Sociology majors should also meet with Odoms on a regular basis to ensure timely progress on their degree requirements.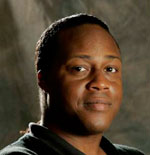 Undergraduate Studies Adviser
Landis Odoms
Office: 467 Philip G. Hoffman Hall
Phone: 713.743.3947
Students may use the EAB Navigate tool on the AccessUH portal to schedule an appointment or walk in.
Office Hours
Monday-Friday: 8:00 a.m. to 3:00 p.m.