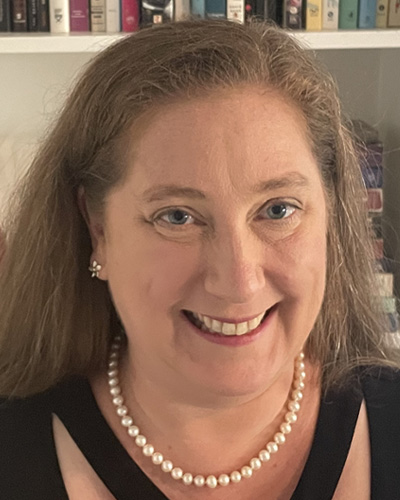 Associate Professor
Phone: 713.743.1918
Email: smkatz@uh.edu
Office: 466 Philip G. Hoffman Hall
Download CV
Education
Ph.D., Sociology, Vanderbilt University
M.A., Sociology, Vanderbilt University
B.A., Sociology and Women's Studies, University of Georgia
Biography
Professor Sheila M. Katz uses qualitative research to understand women's poverty and experiences meeting their basic needs, domestic violence, accessing health and human services, reproductive justice, activism, and education. As a scholar activist, her work is applied, feminist, and intersectional. Her first book, "Reformed American Dreams: Welfare Mothers, Higher Education, and Activism," was published by Rutgers University Press in 2019.
In "Reformed American Dreams," she conducted longitudinal qualitative research with single mothers who graduated from higher education while participating in the welfare system in the San Francisco Bay Area. She interviewed the same participants three times, in 2006, 2008 and 2011 with a 78 percent retention rate, and her research explores the needs of families who pursued higher education while on welfare, how families fared during/after the Great Recession, the role of grassroots advocacy organizations in their lives and policy issues for welfare reauthorization. This project received national funding from the National Science Foundation and the National Poverty Center.
Dr. Katz was the local arrangements chair for the American Sociological Association's 2014 annual meetings in San Francisco.
She contributes to the American Civil Liberties Union's Reproductive Freedom project and the Institute for Women's Policy Research's Student Parent Initiative.
Prior to coming to the University of Houston, Dr. Katz was an assistant professor in the sociology department at Sonoma State University, where she was granted tenure and promotion in 2014. From 2003-2013, Dr. Katz collaborated with the community-based organization, Low Income Families' Empowerment through Education, conducting community-based participatory research in the "Family Violence is NOT an Option" and the "Education Works" projects.
Current Projects
Currently, Dr. Katz is writing "A Love Story: Terminal Illness, Caregiving, and Egalitarian Marriage" (working title), co-authored with Dr. Daniel S. Haworth. This book is an autoethnography of her late husband Dan's journey with ALS and her role as caregiver. The autoethnography is based on essays, conversations, field notes, journal entries, video interviews, and other sources from 2018-2021 to address caregiving, career decision making, egalitarian marriage, death/dying, and the pandemic.
Her other current project is "Extreme Poverty: Deep in the Heart of Texas," ethnographic research exploring the experiences of people living on less than $2 a day in the state of Texas and across the south. Preliminary exploratory research started in summer 2018, will develop further in 2022.
Honors
University of Houston Provost's Teaching Excellence Award 2020
American Association of University Women, Summer Publication Fellowship 2016
National Center for Student Parent Programs, Advanced Scholars 2016
Nominated for Pacific Sociological Association 2013 Early Career Award for Innovation in Teaching Sociology
Emerging Scholar award by the U.S. Department of Health and Human Services, Administration for Children and Families, 2011
National Poverty Center TANF Reauthorization Grant, 2011
SAGE/Pine Forge Teaching Innovations & Professional Development Award, 2010
Research Interests
Sociology of Gender
Sociology of Poverty
Inequality
Social Policy
Reproductive Justice
Qualitative Methodologies
Sociology of Education
Sociology of Drugs
Teaching
Graduate Courses
Seminar in Gender
Seminar in Poverty
Seminar in Qualitative Methodology
Undergraduate Courses
Qualitative Methods
Sociology of Gender
Sociology of Poverty
Careers in Sociology
Sociological Theory
Selected Publications
Katz, Sheila M., and Daniel S. Haworth. 2022. "Hawai'i to Hospice: Terminal Illness during a Global Pandemic." Sociation, 21(1).
Katz, Sheila. 2019. "'What's Love Got to Do with It?': The Embodied Activism of Domestic Violence Survivors on Welfare" chapter in "Body Battlegrounds." Edited by Chris Bobel and Samantha Kwan. Vanderbilt University Press. Pgs. 144-159.
Katz, Sheila. 2018. "Pride and Hope, Shame and Blame: How Welfare Mothers in Higher Education Juggle Competing Identities," Chapter 1 in Advances in Gender Research, volume 25: Marginalized Mothers, Mothering from the Margins. Edited by Tiffany Taylor and Katrina Bloch, Emerald Press. Pgs. 11-24.
Katz, Sheila and Laura McGuire. 2018. "Intimate Partner Violence in Higher Education: Integrated Approaches for Reducing Domestic Violence and Sexual Assault on Campus" chapter in "The Handbook on Violence in Education: Forms, Factors, and Preventions." Edited by Harvey D. Shapiro, Wiley Blackwell Publishing. Pgs. 417-431.
Katz, Sheila. 2017. "Welfare Mothers' Grassroots Activism for Economic Justice." "Contemporary Social Science": 12 (1-2): 96-109.
Charmaz, Kathy and Sheila Katz. 2017. "Subjective stories and social issues: Strategies for making connections." "Qualitative Methods in Psychology Bulletin," 23 (Spring 2017): 8-14.
Katz, Sheila. 2013. "'Give Us a Chance to Get an Education:' CalWORKs Mothers' Survival Narratives and Strategies." "Journal of Poverty" 17(3): 273-304.
Katz, Sheila. 2013. "Connecting Students to Careers: Teaching Students about Careers in Sociology." Syllabus and course materials set peer-reviewed and published by the American Sociological Association's Teaching Resource and Innovations Library for Sociology.
Katz, Sheila. 2012. "TANF's 15th Anniversary: Are Low-Income Mothers Celebrating Upward Economic Mobility?" "Sociology Compass" 6/8 (2012): 657-670.
Affiliations