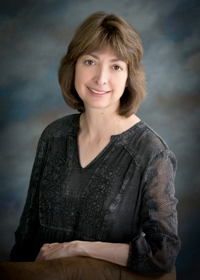 Professor
Phone: (713)743-3134
Email: paquiroz [at] uh [dot] edu
Office: 482 Philip G. Hoffman Hall
Download CV
Education
Ph.D., Sociology, University of Chicago
M.A., Sociology, Iowa State University
B.S.,  Sociology/Biology, Missouri Western State University
Biography
Pamela Anne Quiroz (Ph.D. University of Chicago, 1993) is Director of the Center for Mexican American Studies and Professor of Sociology at the University of Houston. Her areas of specialization are Children and Youth, Identity, Education, Family and Qualitative Methods. Author of Adoption in a Color-blind Society [Rowman and Littlefield], Professor Quiroz has also published in such journals as the Journal of Research on Adolescence, Journal of Family Studies, Sociology of Education, Anthropology of Education, and Childhood. She has been a fellow at the Center for the Advanced Study of Behavioral Sciences, Stanford University, the Institute for Research on Race and Public Policy, and the Great Cities Institute. Professor Quiroz has received research grants from the National Science Foundation, American Sociological Association, U.S. Department of Education, and the Society for the Scientific Study of Sexuality. She is currently Editor of Social Problems, the journal of the Society for the Study of Social Problems [2014-2017] and a top generalist journal in Sociology. Professor Quiroz is also North American Commissioning Editor for Children's Geographies [2013-2018] and Board Member for the Council on Contemporary Families Her books, Marketing Diversity and the 'New' Politics of Desegregation: An Urban Education Ethnography (Cambridge University Press) and Personal Advertising: Dating, Mating and Relating in Modern Society (McFarland Press) are scheduled for publication in 2015.
Research Interests
Children and Youth
Identity
Education
Family
Qualitative Methods
Teaching
Graduate Courses
Critical Sociology of Education
Cultural Pluralism & Educational Policy
Gender, Sexuality & Pedagogy
Latinos in School & Society
Qualitative Methods
Race & Ethnic Relations
Sociology of Children & Youth
Undergraduate Courses
Child and Youth Policies in Urban America
Corporate Deviance
Critical Pedagogy & Popular Culture
Girls, Women & Education
Kids, Culture & Context
Race & Ethnic Relations
Race/Ethncity, Gender & Social Class
Race and Ethnic Groups
Sociology of the Family
Social Problems
Social Foundations of Education
Selected Publications
Quiroz, Pamela A. and Vernon Lindsay. Forthcoming. "Selective Enrollment, Race, and Shifting the Geography of Educational Opportunity: Where 'Diversity' and Opportunity Compete with Tax Increment Financing." Humanity & Society.
Quiroz, Pamela A. 2015 "Adoptive Parents Raising Neoethnics." Chapter 35 in Families As They Really Are, 2nd edition, edited by Barbara Risman and Virginia Rutter. New York: W.W. Norton Publishers.
Quiroz, Pamela A., Kisha Milam-Brooks and Dominique Adams-Romena. 2014. "School as Solution to the 'Problem' of Urban Place: Children's Perceptions of Safety, Migration, & Community." Childhood: A Journal of Global Child Research 21(2):207-225.
Quiroz, Pamela A. 2013. "From Finding the Perfect Love Online to Satellite Dating and 'Loving-the-one-you're near' : A Look at Grindr, Skout, MeetMoi, PlentyofFish, Zoosk, and Assisted Serendipity." Humanity & Society 37(2): 181.
Quiroz, Pamela A. 2013. "From Mail Order and Picture Brides, Lonely Hearts and Social Clubs, to eHarmony, 'Just Lunch', Speed Dating, and Coffee Mating: The Evolution of Personal Advertising." Pp. 114-129 in Dynamics and Interconnections in Popular Culture, edited by Ray B. Brown and Ben Urish. Newcastle upon Tyne: Cambridge Scholars Publishing.
Quiroz, Pamela A. 2012. "Cultural Tourism in Transnational Adoption: 'Staged Authenticity' and Implications for Children." Journal of Family Issues 33(4):527-555.
Quiroz, Pamela A. 2001. "The Silencing of Latino Student 'Voice': Puerto Rican and Mexican Narratives in Eighth Grade and High School." Anthropology and Education Quarterly 32 (3): 326-349.