DATE: Saturday, December 2, 2017 10:00am – 12:00pm
PRESENTER: Candice A. Alfano, Ph.D.
LOCATION: Heyne Building, Room 135, University of Houston, main campus
 Workshop Description:
Adequate sleep is essential for all age groups, but sleep during childhood is particularly critical based on its overlap with physical and emotional development. Unfortunately, up to 70% of children in the U.S. age 10 and under experience problems with sleep several times per week. Early sleep problems pose significant risk for later mental health problems including anxiety, depression, conduct problems, and substance use. Left untreated, these problems also tend to persist into adulthood. Effective, evidence-based treatments for children are available, but the number of providers with training in behavioral sleep medicine is highly limited. This 2-hour workshop will provide a comprehensive overview of insomnia in children, including the essential role of sleep during the childhood years, risk factors for poor sleep, validated assessment tools, and evidence-based treatment strategies for these problems.
 Learning objectives:
1.  Participants will learn about risk factors for and impairments associated with sleep problems in children.
2.  Participants will learn to apply state-of-the-art assessment methods for identifying sleep problems in children.
3.  Participants will learn to apply evidence-based behavioral treatment strategies for children with sleep problems.
 Schedule:
10:00-11:00am Assessment and Treatment of Childhood Sleep Problems 11:00-11:10am Break
11:10-11:40am Clinical Case Example
11:40-12:00pm Summary, Questions and Discussion
 Audience:
Psychologists, Social Workers, Child Psychiatrists, Pediatricians, Nurse Practitioners
 Cost:
$150 for professionals. *$75 for students and trainees participation.
*Students/trainees will be required to provide a letter from their supervisor/professor verifying status.
 Registration: https://mynsmstore.uh.edu/index.php?route=product/product&product_id=27534
 Continuing Education:
The activity is approved by the Texas Psychological Association (TPA). TPA is an approved provider of professional development approved by the Texas State Board of Examiners of Psychologists to offer professional development for psychologists. 3.0 hours of CE credits will be provided for attending the 2-hour workshop.
 About the Presenter: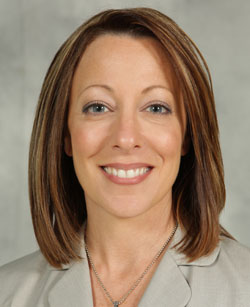 Dr. Candice Alfano is Professor of Psychology, a licensed clinical psychologist, and Director of the Sleep and Anxiety Center of Houston (SACH) at the University of Houston which provides affordable, evidence-based behavioral intervention services for children and adults. Dr. Alfano's research program and clinical practice focuses on the role of sleep in the development of anxiety and mood disorders and effective psychosocial interventions. She is a fellow of the Association for Psychological Science and has served on the board of directors for the Society for Behavioral Sleep Medicine (SBSM). She has published more than 70 scientific papers, articles, chapters, and books.