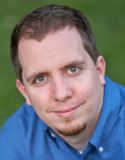 AssociateProfessor
PGH 434
713-743-
jhkirkla@Central.UH.EDU
Research Interests
American Politics
State Politics
Quantitative Methods
Legislative Politics
Biographical Summary
Justin Kirkland is an Assistant Professor in the Department of Political Science. His research focuses on legislative politics, state politics, organized interests, and statistical methods. His dissertation focused on understanding patterns of interdependence in legislatures by examining legislative cosponsorship across all 101 U.S. legislative chambers. His dissertation work was sponsored by a National Science Foundation Grant. His research has appeared in Journal of Politics, Legislative Studies Quarterly, State Politics and Policy Quarterly, Social Networks, and Social Science Quarterly. While at UH, Justin will teach courses on state politics, legislative politics, introductory courses in American Government, and courses on statistical methods
Education
Ph.D., Political Science,University of North Carolina at Chapel Hill 
M.A., Political Science, Appalachian State University
B.A., Campbell University, Government and History
Selected Publications
Kirkland, Justin H. Forthcoming. "Wallet- Based Redistricting: Evidence for the Concentration of Wealth in Majority Party Districts." State Politics and Policy Quarterly.
Kirkland, Justin H. 2012. "Multi-Member Districts' Effect on Collaboration Between U.S. State Legislators." Legislative Studies Quarterly. Vol. 37 (3).
Kirkland, Justin H. 2011. "The Relational Determinants of Legislative Outcomes: Strong and Weak Ties Between Legislators." The Journal of Politics. Vol. 73 (3).
Kirkland, Justin H. and Justin H. Gross. Forthcoming. "Measurement and Theory in Legislative Networks: The Evolving Topology of Congressional Cooperation." Social Networks.
Lowery, David, Virginia Gray, Justin H. Kirkland, and Jeffrey J. Harden. 2012. "Generalist Interest Organizations and Interest System Density: A Test of the Competitive Exclusion Hypothesis." Social Science Quarterly. Vol 93 (1).