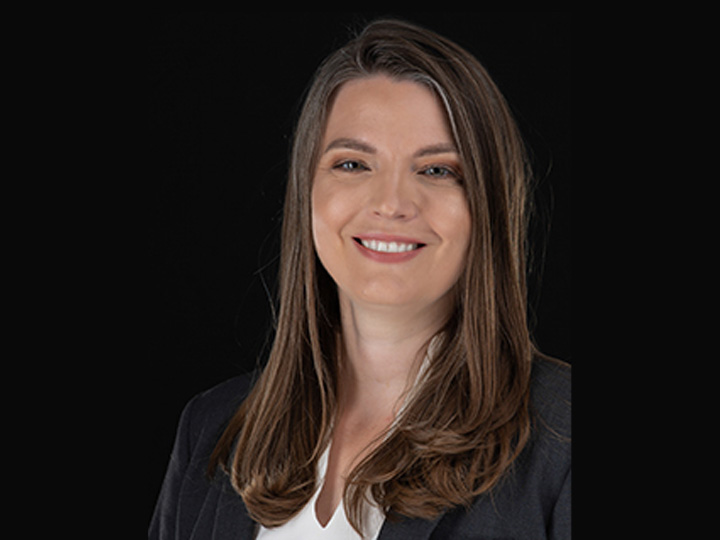 New research from the department of health and human performance addresses an uncomfortable truth. Sports bras are painful for fuller busted women, with improper fittings often escalating to bodily injury. Led by CLASS Associate Professor Stacey Gorniak and recognized in The Black Wall Street Times, the resulting research data is being creatively applied to a new line of inclusive activewear. 
"When I first began to get interested in biomechanics, I met with a woman in Australia who had a biomechanics lab," said Gorniak, principal investigator. "She explained that women are largely excluded from biomechanics. It is an underserved community because teams are predominately men." 
Gorniak and Saba Yazdekhasti, a first-year doctoral student, performed various biomechanics tests to better understand the pains experienced by women with fuller busts when exercising. Together, they evaluated several bra styles to test breast movement. The goal was to better understand how to create proper athletic support. 
The team worked closely with Bounceless Founder and CEO Chantelle Lott, a former athlete, who has been on a mission to design sports bras that scientifically reduce painful workouts since her senior year of college. Sports bras were invented in 1977 and helped to remove a major barrier to women's participation in athletic activities, but they aren't all-inclusive.  
 "Originally from Houston, Chantelle emailed me because she wanted to have her bras undergo mechanical testing," said Gorniak. "She had emailed other biomechanics testing labs run by male investigators, but ... none had responded." 
Lott visited the University of Houston, met with Gorniak and walked through the lab before finalizing trial details. The study was listed as a clinical trial on the National Institutes of Health website. 
The conditions were randomized for mechanical testing and hormonal influences. The study gathered data on 20 participants and excluded people who were pregnant, had breast augmentation or reduction surgeries. Using body scanning technology to look at breast composition, the research team compared the performance of Lott's sports bra to both its leading competitor and the conventional bra worn by each woman in a variety of athletic activities. 
"I work in a lab of all women, which is extremely rare in the field of biomechanics," Gorniak said. "We can relate to the neck, shoulder and back pains that correspond to incorrect breast support. We included these questions in the study."  
The trial concluded in November 2022, but Gorniak hopes to continue the study with support from the Department of Defense or an organization interested in breast health and musculoskeletal injury.