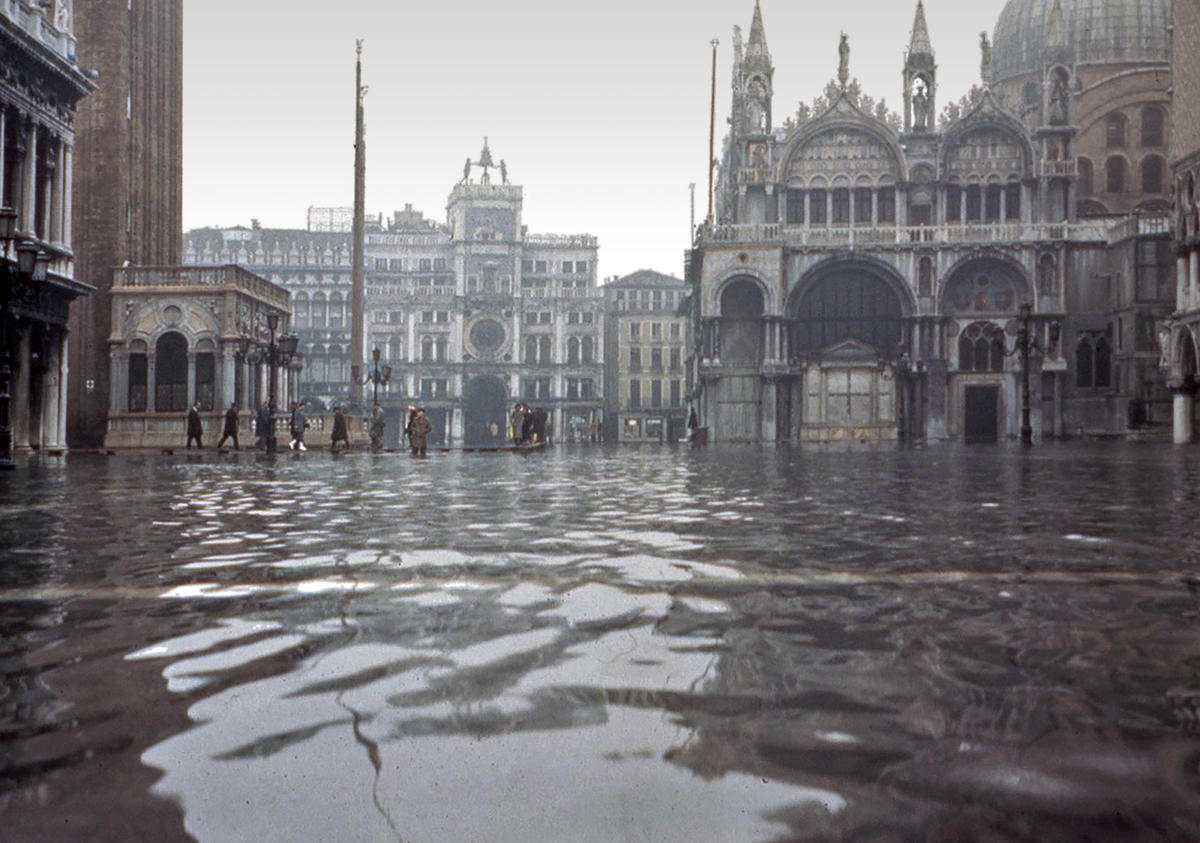 Piazzetta San Marco - Venice flooding 1966
The images of extreme flooding in St. Mark's Basilica and other historic Venice landmarks have appalled many around the world. The damage hits particularly close to home for Alessandro Carrera, Ph.D., University of Houston Moores Professor in the Department of Modern and Classical Languages and director of Italian Studies. A native of Italy, Carrera has conducted research in Venice and knows the city intimately.
"Unfortunately, this tragedy comes as little surprise, as Venice has always been prone to flooding," Carrera said. "We witnessed a similar magnitude of flooding in 1966, which created a lot of damage and devastation. For many years, the leaders of the Veneto region have tried to contain the flooding, but this has become increasingly difficult as sea levels rise."
The flooding in Venice was caused by a combination of high spring tides and a surge of strong winds across the Adriatic Sea. Parts of the city have been inundated by severely high waters, with six-foot high-tide levels engulfing 85 percent of Venice's streets and impacting landmarks of tremendous cultural value.
Carrera is not too optimistic about a massive infrastructure project called MOSE, which is designed to create a movable barrier to close the Venetian Lagoon when the sea rises. Film is among Carrera's main research interests, and he recently received the Flaiano Prize, a prestigious award named for Italian screenwriter Ennio Flaiano. Carrera likens MOSE to a scene in the 1956 film The Ten Commandments, in which Moses raises his staff to part the Red Sea and stop approaching floodwaters.
"The project is enormous, and the costs have risen to about $5 billion, yet no one is really sure what its impact will be once it is finished," Carrera said. "Many prepared for the flooding, but it is becoming harder to manage. People no longer want to live there, so they move to the mainland and keep their business in Venice. Unless something changes, Venice will not survive."
Because Venice is slowly sinking, Carrera thinks that in 50 years or less, the city may become impossible to live in. Venice's cathedrals, museums and literature are under threat.
"I hope we will find a way to preserve Venetian culture and maintain quality of life for all who live there," Carrera said.