The Department of History had to say goodbye to several senior professors, who retired last spring after contributing greatly to the mission of the department.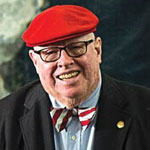 Photo by: UH Magazine
Dr. Lawrence Curry, professor emeritus of history, taught the "American History Before 1877" survey as professor emeritus since 2001. Curry started his tenure as an assistant professor of American history in 1968, and taught nearly 10,000 students over the course of his 50-year career. Curry was involved in the Faculty Senate, served as commencement marshal from 1987 to 2003, and remains an officer and board member of the UH System Retirees Association. He strongly believes in the power of history education to help students become better citizens. Read More in the Houston Chronicle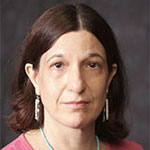 Dr. Susan Kellogg, professor and former director of undergraduate studies, arrived in 1991 as an assistant professor of colonial Mexican history. She not only authored six books, but was an outstanding professor and administrator. Dr. Kellogg was appointed the first female chair of the Department of History in 2003 and served in that capacity until 2006. Her book, "Law and the Transformation of Aztec Culture, 1500-1700," received an honorable mention for the Howard Francis Cline Memorial Award from the Council on Latin American History.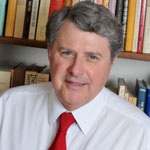 Dr. James Kirby Martin, Hugh Roy and Lillie Cranz Cullen University Professor of History, also retired after teaching for 38 years. In the 1980s, he was responsible for the creation of two NEH-Cullen endowed chairs. Professor Martin's credentials as a leading historian of colonial American history and the Revolutionary War resulted in American military academies The Citadel and West Point naming him as a senior visiting professor. Martin's teaching interests included early American history through the Revolution, the American military through the Civil War, and medicine and health in the American experience, especially in relation to the history of drinking, smoking, and hard drugs.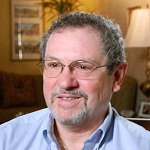 Dr. Martin Melosi, Distinguished University Professor of History and the Hugh Roy and Lillie Cranz Cullen University Professor of History, said goodbye following a 34-year teaching career. After arriving in 1984, Dr. Melosi immediately established the Center for Public History and served as its director until 2017. Dr. Melosi taught a variety of research classes in the fields of environmental history, energy history, public history, film history, and American urban history. His international reputation as one of the most eminent American urban environmental historians was based on the amazing level and quality of his scholarship, which included six books, 50 book chapters, and over 30 journal articles.