CLASS welcomes new clinical and instructional faculty members
Instructional and clinical faculty members enliven teaching and research and enrich the academic environment within the College of Liberal Arts and Social Sciences. In the 2015-2016 academic year, the college welcomes 10 outstanding and accomplished individuals to its non-tenure track faculty ranks.
Jack J. Valenti School of Communications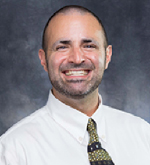 Cyrus Saatsaz, Instructional Assistant Professor
Cyrus Saatsaz has over 15 years of applied media and business experience in newspaper, magazine and website publishing, radio broadcasting, webcasting, video production, mainstream marketing and social media. He earned his M.A. in Journalism from San Diego State University. As a freelance journalist, he has worked with The Huffington Post, the San Francisco Chronicle, USA Today, and inewsource. His broadcast experience is with The Mighty 1090, ESPN 1700, and KNBR 680/1050.
Department of Communication Sciences and Disorders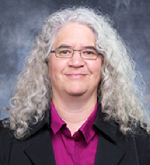 Merrilee Gietz, Instructional Assistant Professor
After earning her Ed.D. in Deaf Studies and Deaf Education from Lamar University in August 2013, Dr. Merrilee Gietz stayed at Lamar and served as assistant professor of American Sign Language for two years. In addition, she was an adjunct professor in the Interpreter Training Technology Department of Lone Star College – CyFair. Dr. Gietz's prior experience also includes working as a communication skills workshop facilitator for the Texas Education Agency's Department of Assistive Rehabilitative Services at Texas School for the Deaf in Austin, Texas. Her current research interests include ASL literature, ASL poetry, Deaf culture, ASL structure, ASL linguistics, and pedagogical interpreting and ASL techniques.
Department of Comparative Cultural Studies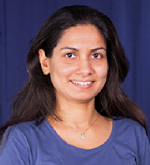 Bhavya Tiwari, Instructional Assistant Professor
Dr. Bhavya Tiwari specializes in South Asian, Latin American, and Anglophone literature. She earned her Ph.D. in Comparative Literature from the University of Texas at Austin in 2014. She received her M.A. in Comparative Literature from Jadavpur University in Kolkata, India in 2008. In 2014 Dr. Tiwari had a graduate research fellowship at University of Texas, in addition to serving as a teaching assistant at the Hindi-Urdu Foreign Language Area Studies program and the Texas Language Center at UT. Her research and teaching interests are global modernisms, world literature, comparative literature, global south, translation studies, poetry, postcolonial literature, women and gender studies, and language-teaching.
Department of Economics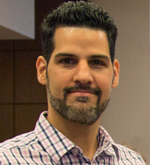 Joel Meléndez-Lugo, Instructional Assistant Professor
Joel Meléndez-Lugo completed his Ph.D. in economics at the University of Houston in August 2012. Since then, he has been a visiting assistant professor in CLASS's Department of Economics. As an undergraduate, Dr. Meléndez-Lugo double majored in Economics and Sociology at the University of Puerto Rico, where he earned his bachelor's degree in 2002.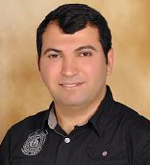 Islam Rizvanoghlu, Instructional Assistant Professor
Dr. Islam Rizvanoglu is an experienced economist with research interests in energy economics, computational economics, and systemic risk in banking. He earned his Ph.D. in economics from Rice University in August 2012. His prior education includes earning an M.A. in Economics from Central European University in Hungary and a BA in Political Science and International Relations from Bogazici University in Turkey. He has served as Chair of the department of Economics at Zirve University in Turkey since 2013. From June 2005 to April 2006, Dr. Rizvanoghlu worked as an economist at the Center for Financial and Economic Research in Moscow, Russia.
Department of Health and Human Performance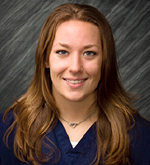 Whitney Breslin, Clinical Assistant Professor
Dr. Whitney Breslin has been a part of CLASS since 2008, when she began working towards her Ph.D. in Kinesiology. She completed that degree in 2012, while at the same time serving as an instructional/research assistant. In 2012 she joined the faculty of Health and Human Performance as a visiting assistant professor. One of her most recent research projects examined the relationship between cardiovascular disease risk factors and monocyte phenotype in school-aged Mexican American children.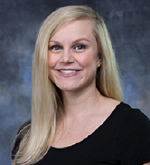 Kristen McAlexander, Instructional Assistant Professor
Dr. Kristen McAlexander is a CLASS alum, earning her Ph.D. in Kinesiology in 2010. For the past year she has been an assistant professor of Kinesiology at Our Lady of the Lake University in San Antonio, TX. Prior to that, she served as assistant professor and assistant department chair of the department of Exercise Science and Sports Management at Schreiner University in Kerrville, TX. Her current research studies the association(s) between built environment improvements and health behaviors and statuses over time among rural ethnic minorities in order to prevent and treat obesity.
Department of Modern and Classical Languages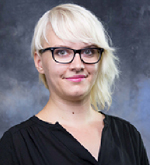 Edie Furniss, Instructional Assistant Professor and Director of the Language Acquisition Center
Edie Furniss completed her Ph.D. in Applied Linguistics at Pennsylvania State University in 2015. She spent this summer as a Level 1-6 Russian Listening Instructor at a Summer Language Workshop at Indiana University. In 2007-2008, Dr. Furniss was a Fulbright Fellow in St. Petersburg, Russia. Her research interests include interlanguage pragmatics, corpus linguistics, formulaic language, Russian teaching materials development, and computer-assisted language learning.
Department of Political Science
Zachary Zwald, Instructional Assistant Professor
Prior to joining CLASS, Dr. Zachary Zwald was an assistant professor at the U.S. Air War College and the U.S. Air Force Counterproliferation Center. He received his Ph.D. in Political Science with a focus on international relations from the University of California at Berkeley. Since then, he was a postdoctoral fellow at the Mershon Center for International Security Studies at Ohio State University and a Stanton Foundation junior faculty fellow at the Massachusetts Institute of Technology. Dr. Zwald also taught in the Department of Politics at the University of California at Santa Cruz. His book manuscript, Constructing Power: A Pragmatist Approach to Military Technology Innovation, is currently in progress.
School of Theatre & Dance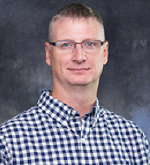 Charles Cooper, Instructional Assistant Professor
For the last three years, Charles Cooper has served as Performing Arts Center Manager/ Technical Director/ Art Department Program Coordinator at Lone Star College- Tomball. His responsibilities in that role included managing a 400-seat performing arts center, serving as technical director and designer for all theatre department productions, and serving as chair of the Performing Arts Center's steering committee. In addition, he was an adjunct theatre professor at Lone Star College. He earned his M.Ed. from Lamar University in Beaumont and has worked with various high schools' theatre departments throughout the Houston area.