MPA Program selects 2015 Public Official of the Year
Honor awarded to Francisco Sanchez Jr., public information officer for disaster preparedness in Harris County
The Master of Public Administration Program has awarded its 2015 Public Official of the Year Award to Francisco Sanchez Jr., the liaison and public information officer for the Harris County Office of Homeland Security & Emergency Management.
Each year, the program names one individual who exhibits qualities consistent with those espoused by the MPA Program – trust, accountability, performance, ethical decision-making and crossing jurisdictional boundaries to solve problems.
The announcement was made during a March luncheon where the five nominees were introduced before Sanchez was announced as the honoree.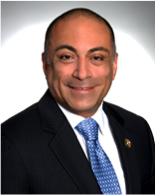 Sanchez, a UH alumnus, has been the public information officer for the agency responsible for disaster preparedness in the nation's third largest county since 2004. In his role, Sanchez created and manages the Regional Joint Information Center—a one-of-a-kind national model that serves as a one-stop shop for emergency public information.
This group effort ensures that during any emergencies, the public has the correct information at the right time. In greater southeast Texas, the nation's tenth largest media market, this requires extensive collaboration between all levels of government, public safety professionals, non-profit organizations, business and industry, media and the public.
"It is especially meaningful to receive the Public Official of the Year award from my alma mater.  Master's programs that train present and future public servants to problem solve and collaborate effectively are necessary to the success of our region," said Sanchez
This year, a total of five finalists were selected from a wide-range of nominees representing the full-spectrum of public administration work.
The other 2015 nominees were:
HD Chambers, Superintendent of Schools, Alief ISD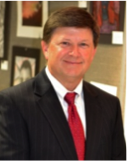 HD Chambers has devoted the past 29 years to public education in Texas. He began working for Alief ISD during a time when budget cuts were occurring due to reductions in public education funding. However, he collaborated with the Board of Trustees to increase salaries without laying-off a single employee.
Alief's economically disadvantaged population is 81.7%, compared to just 60.4% in the state. In addition, Alief's English Language Learner population is 37.5%, which is more than double the state average of 17.1%. In spite of this, under Mr. Chambers' leadership Alief met 96% of their System Safeguards under the new accountability system, outperforming the state average and 8 of 10 regional peer districts.
As House Bill 5 moved through the legislative process in 2013, Mr. Chambers took active steps to secure progressive changes that would improve education statewide. He collaborated with fellow educators and parents to create a variety of graduation pathways for students. He also was on the forefront of an initiative to allow school districts to be rated on a variety of categories critical to student achievement other than standardized tests.
William Frazier, Managing Attorney, Office of Child Protection Services, Harris County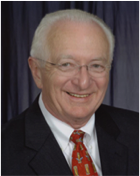 During his eight-year tenure as Managing Attorney of the Harris County Attorney's Office's Child Protective Services Division, Mr. Frazier implemented several organizational changes designed to improve both the responsiveness of his organization and their ability to monitor the progress of ongoing cases.
During the last year, Mr. Frazier has worked on some of the most heinous cases of child abuse and neglect that occurred in Harris County.  His current role requires that he supervise the legal proceedings of these cases, but also that he coordinates with nonprofit organizations and recovery groups to ensure that the children affected by abuse are given the support they need.   
Chris Reed, City Manager, City of Nassau Bay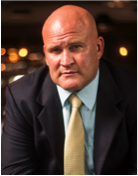 Chris Reed was appointed City Manager for the City of Nassau Bay in August 2009. In the past two years, he has worked with Nassau Bay City Council, local Mayors and City Managers, and the Bay Area Houston Economic Partnership on changes to the Biggert-Waters Flood Insurance Reform Act of 2012 (BW-12).
After realizing that many communities were not aware of the possible long term economic impacts of this legislation, Mr. Reed rallied other cities in the region to join together and lobby Congress.
As a result of Mr. Reed's ability to understand problems outside Nassau Bay's jurisdictional boundaries, to build relationships with other communities and organizations, and to collaborate with an innovative City Council, he ensured that Nassau Bay was at the forefront of addressing a problem that would impact many water-front communities throughout the country. Because of this regional effort, BW-12 was amended in March of 2014, modifying the original legislation and preventing large increases in premiums that would have crippled many local economies.
Bruce Tough, Chairman, The Woodlands Township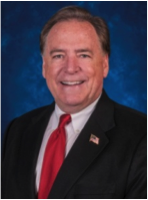 Bruce Tough currently serves as Chairman, or Mayor-equivalent, of the Woodlands Township. He earned his undergraduate degree from UH in 1976 and received his Doctorate of Jurisprudence from the UH Law Center in 1980.
Mr. Tough first became involved in the community by being elected as a Director on the Woodlands Community Association Board (WCA). He was also the Chairman of The Woodlands Community Service Corporation which provided city- type services to all of the residents of The Woodlands.
Mr. Tough's milestone governance moment came during his tenure as President of the Woodlands Community Association. During that time, voters overwhelmingly approved a change in governmental structure that eliminated the possibility of the Woodlands being annexed by Houston or Conroe. This structure became possible by entering into Regional Participation Agreements (RPAs) with both cities. The Woodlands is the only community of its size and circumstance in Texas' history to implement such a landmark governance solution.