"A Life Worth Living: Albert Camus, One Hundred Years Later"
Two-day conference Nov. 21 -22 on Nobel Prize laureate French philosopher, author and journalist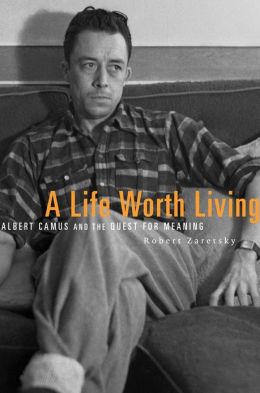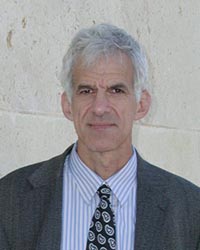 Dr. Robert Zaretsky
A joint conference on the campuses of the University of Houston and Texas A&M University will be held Nov. 21 – 22 to mark the centenary of Albert Camus' birth on November 7, 1913.
Robert Zaretsky, professor of French history in the Department of History and the Honors College, has organized the conference. The event is being hosted by the Honors College and the Glasscock Center for Humanities Research at Texas A&M with support from the College of Liberal Arts & Social Sciences, the Departments of English and History, the UH Phi Beta Kappa Organizing Committee and the French Consulate of Houston.
Dr. Zaretsky's book, A Life Worth Living: Albert Camus and the Quest for Meaning, was published this month by Harvard University Press.
The first day of events on Thursday, Nov. 21 will take place at Texas A&M and include talks by:
Dr. Zaretsky, who also authored Albert Camus: Elements to a Life (Cornell 2010) and is a frequent contributor to the New York Times, Le Monde, Foreign Policy, Jewish Daily Forward and other international periodicals;
and John McDermott, the Melbern G. Glasscock Chair in the Humanities at Texas A&M, who is also a University Distinguished Professor of Philosophy and Humanities and of Humanities in Medicine.
The second day will unfold from 3 – 7 p.m. at UH on the second floor of M.D. Anderson Library where the Honors College is housed. Presentations on that day include:
"To Kill A Human Being: Camus and Capital Punishment"by Ève Morisi, assistant professor of French and Francophone literature at the Unviersity of California, Irvine.
"Albert Camus and Civil Rights: A Journalist's Brief" by Jason Berry, author and religion blogger for The Global Post who has written several books on the Catholic Church and sexual abuse scandal.
A dramatic reading by Honors College students of one of Camus' plays, The Just Assassins, followed by a conversation with the participants and audience.
For more information, contact the Honors College at 713-743-9010.