Steven G. Craig appointed Associate Dean of Faculty and Research
Professor of Economics to lead CLASS efforts to increase research funding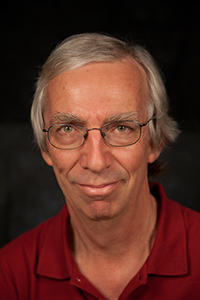 Dr. Steven Craig, Professor of Economics, has accepted an appointment to the position of Associate Dean of Faculty and Research for the College of Liberal Arts and Social Sciences.
"Steven Craig has had the kind of leadership and research experiences that are essential to success in this position," said Dean Roberts. "I believe that he will be a wonderful mentor for younger faculty who are working to establish their careers and a dedicated advocate of research excellence for all faculty." 
Dr. Craig succeeds Dr. David Phillips, who has been appointed to the position of Chair of the Department of Philosophy.
"Dean Roberts has been terrific at moving CLASS to becoming one of the premier colleges in this Tier One University, and I look forward to serving with him to assist the faculty at accomplishing their research objectives," Dr. Craig said.
Dr. Craig is a veteran of the University of Houston, arriving at UH immediately after obtaining his Ph.D. in economics at the University of Pennsylvania. He is a widely published scholar who has received research grants from several federal and state sources and the CLASS Ross M. Lence Teaching Excellence award.
Within the Department of Economics, Dr. Craig has held several administrative roles including leading its faculty recruiting efforts. The department is No. 72 on the U.S. News & World Report rankings of economics departments and is climbing.
Dr. Craig chaired the first Promotions and Tenure Committee after the merger that created the College of Liberal Arts and Social Sciences. His extensive service to the University also includes a term as Faculty Senate President.
"I was President of the Faculty Senate when we started the UH push to attain Tier One, and it is central to the University's success for CLASS to be front and center at accomplishing Tier One research with Tier One faculty," Dr. Craig said. "One way to do this is for the faculty to have first rate support services, and I view my job as serving the faculty in this capacity."