More veggies, more fruit, more exercise - more TORC
UH Texas Obesity Research Center's work supports new dietary guidelines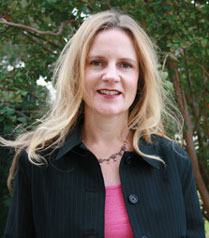 A new survey from an ongoing project at the University of Houston Texas Obesity Research Center (TORC) affirms what the new federal dietary guidelines encourage-reducing salt and calories, increasing fruit and vegetable consumption, and physical activity promotes healthy living and combats obesity.
"The new guidelines focus on increasing reliance on plant-based food sources, decreasing added sugars and fats, and increasing physical activity," said Rebecca Lee, assistant professor and TORC director. "The mission of TORC includes education and outreach, so getting these revised guidelines out to the community is av important goal for us to help prevent and reduce obesity in Houston."
The U.S. departments of Agriculture and Health and Human Services released the 7th Edition Dietary Guidelines for Americans, which acknowledge that more than two-thirds of adults in the United States are either overweight or obese. These people risk diabetes, heart disease and other related illnesses.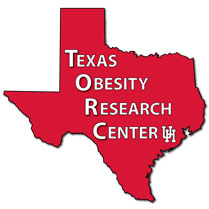 "One of the most important changes to the guidelines is the recognition that we must decrease overweight and obesity in the U.S. using a holistic approach, which is our primary mission," Lee said.
TORC is an interdisciplinary research organization that collaborates with the community to develop obesity prevention and intervention strategies over the long term. The center investigates inactivity and the dietary reasons that contribute to the epidemic. Additionally, its work considers the cultural, psycho-social and neighborhood factors that may prevent someone from choosing healthy habits.
Most recently, the center conducted community meetings to discuss and gauge healthy eating and physical activity habits. The Science and Community Project is intended to take the pulse of various communities and identify challenges and solutions to healthy living.
"Among some of the findings is that environment and culture are key factors in influencing obesity," she said. "How are we conditioned to regard food culturally? In addition, are there sidewalks, parks and green spaces that are safe areas for physical activities? Our survey indicated that people want to be healthy, and they want guidance on reaching that goal."
TORC works with the city of Houston and other community partners to promote healthy living. Lee, through other research with the UH department of health and human performance, has investigated determining factors in neighborhoods that may influence physical activity, how working with support networks encourages healthy habits and how pursuing a fun activity, like salsa dancing, can increase the likelihood of continued exercise.
"Overweight and obesity is the number one public health problem in America," Lee said.
For more information about the Texas Obesity Research Center visit http://grants.hhp.coe.uh.edu/obesity/
For more information on the new dietary guidelines for Americans visit http://www.cnpp.usda.gov/dietaryguidelines.htm
For more information about the Department of Health and Human Performance visit http://www.hhp.uh.edu/
—Marisa Ramirez