Latin America's preeminent composer Daniel Catán has died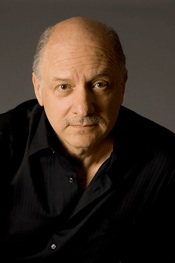 The University of Houston Moores Opera Center has lost close friend and collaborator Daniel Catán. Catán, one of the leading composers of contemporary opera, died unexpectedly over the weekend in Austin. He was 62.
Although, he lived in South Pasadena, Calif., Catán was temporarily living in Austin while composing a new opera commissioned by the University of Texas at Austin. He was on the UH campus the first week of April working with students and observing rehearsals for his latest work Il Postino, based on the novel and Oscar-winning, Italian film of the same name.
Following its successful premiere in Los Angeles starring Placido Domingo, Il Postino made its second American appearance at the Moores Opera Center this past weekend, April 8 -11.
The opera concludes its weekend run at 7:30 p.m. tonight the Moores Opera House. The performance will be dedicated to Catán's life and memory.
The preeminent Latin American composer first became acquainted with the Moores Opera Center in 1996. At the time, Houston Grand Opera (HGO) was producing Catán's Florencia En El Amazonas, loosely based on Columbian author Gabriel García Márquez's best-selling novel, Love in the Time of Cholera. It was the first Spanish-language opera commissioned by a major American company.
After meeting Ross and Joseph Evans, UH professor of voice, Catán learned more about the university and the Moores Opera Center. The relationship strengthened when Evans starred in HGO's 2004 premiere of Catán's third opera Salsipuedes, A Tale of Love, War and Anchovies.
In 2009, Ross invited Catán to the UH production of "Florencia En El Amazonas." Catán attended the performance and worked with students during rehearsals.
"I was struck by the enthusiasm and professionalism of the Moores Opera Center," Catán said. "The Florencia rehearsal period was very exciting, and the final result very professional indeed.  Since then, I've been a fan of the extraordinary group of musicians and technical staff that makes this possible."
The collaboration planted the seeds for Moores Opera Center's "Daniel Catán Project." Through this project, the center brings the composer's works to campus every other year.
Catán himself suggested Il Postino should be featured as the project's next opera. Commissioned by Los Angeles Opera, Il Postino debuted in 2010 in Los Angeles with Plácido Domingo and Charles Castronovo in the leading roles. The Moores School of Music received permission from Domingo to proceed with the four performances as part of a "training-program production" of the celebrated opera.
"As a composer, I have had great admiration for Daniel's style - for his compositional choices and his innate talent for writing for singers," said David Ashley White, director of the Moores School of Music. "His lyricism was outstanding and was so natural. To my ears, "Il Postino" was his best work, and as it now turns out, it will be a fitting tribute to him and his immense expressive abilities."
At the time of his death, Catán was working on an operatic adaptation of Frank Capra's film, Meet John Doe, which is scheduled to premiere next year at the UT-Austin. The chamber version of  Catán's first opera La Hija de Rappaccini was premiered at UT- Austin in February 2011.
- Mike Emery
Related Link