HHP Joins CLASS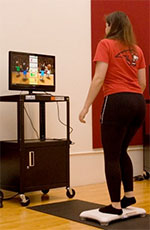 The Department of Health and Human Performance from the College of Education will join the College of Liberal Arts and Social Sciences starting Fall 2010. The move was promoted by several factors, one of which is that the areas of research and training have evolved to focus more heavily on Psychology and Communications Science and Disorders.
With the move, HHP may undergo some minor changes. Course requirements for the HHP will correlate with existing degree plans but changes in available courses and future graduate programs are undoubtedly destined to occur.
The HHP currently offers graduate programs in Exercise Science, Physical Education, Allied Health Education, and Administration, Human Nutrition Human Space Exploration. The program is also responsible for the innovative Wii Fitness course launched during the Summer of 2009.
In 2005, HHP ranked 15th among the best doctoral programs in kinesiology by the American Academy of Kinesiology and Physical Education, an honorary organization. (Daily Cougar July 2009)
The department Chairman is Dr. Charles S. Layne.
To learn more about migration of HPP to CLASS, read this story which appeared in The Daily Cougar.