French class visit to the Culinary Institute Lenôtre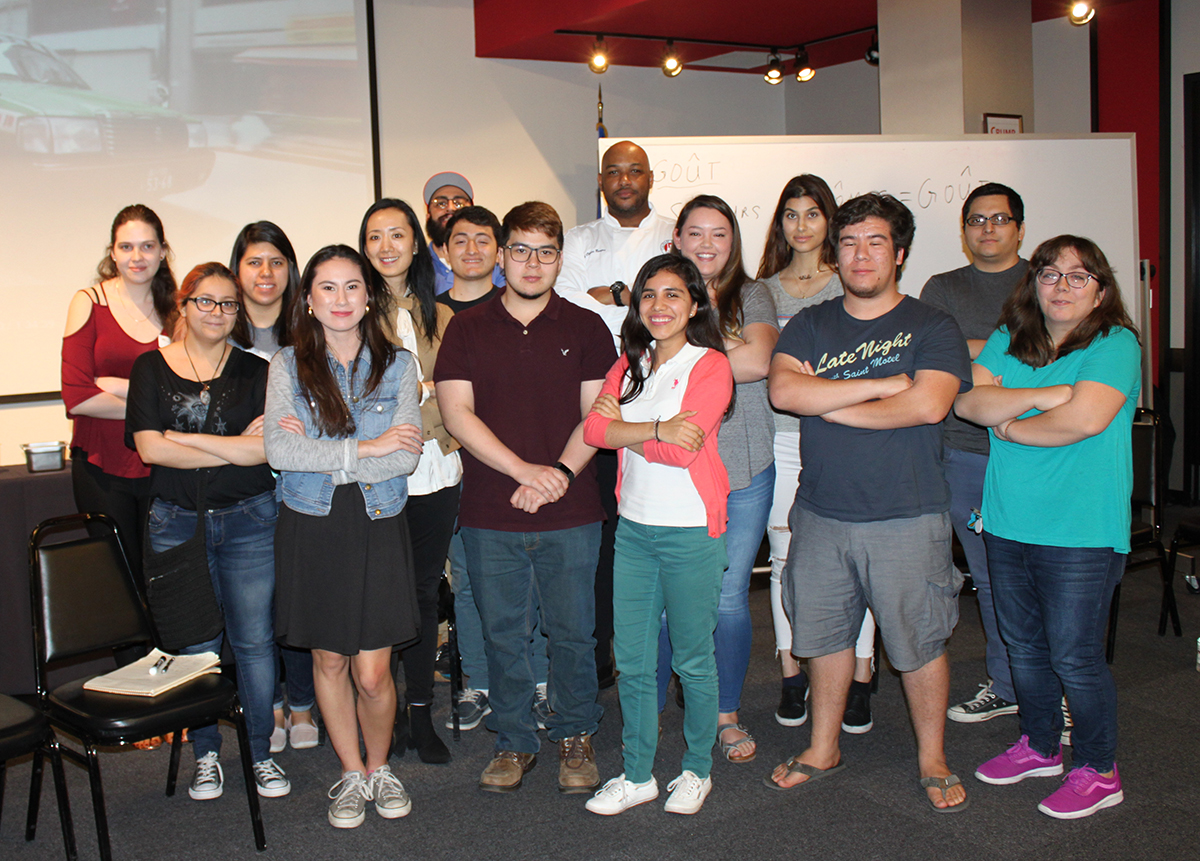 In March 2018, the students in Dr. Giacchetti's FREN 4340, Food in French Culture, visited the Culinary Institute Lenôtre, one of the top culinary schools in the US.
Founded in Houston in 1998 by Marie and Alain LeNôtre, the culinary school offers Associate of Applied Sciences degrees in Baking and Pastry, Culinary Arts and Restaurant Management. It occupies 38,000 square feet of space, includes a restaurant open to the public, and in the French tradition of the National Academy of Cuisine, employs only top chefs-instructors.
After a short presentation of the Lenôtre family and its patriarch, the world-famous pastry Chef Gaston Lenôtre, Marketing Coordinator Sophie Pettazzoni, took our students on a tour of the facilities that included a visit of the kitchens, called "labs" in the technical vernacular.
Chef Olivier Burgos, Culinary Chef-Instructor and Department Chair, gave us a much-anticipated "hands-on" lecture on the culture of taste, allowing students to discover on their own the incredible complexity of savors and flavors.
This informative and fun experience gave our students a unique opportunity to get a "taste" of real-life French culinary arts. Many thanks to our hosts at the Lenôtre Institute for sharing their passion and knowledge with us!