Study Abroad
African American Studies (AAS) at the University of Houston hosts an annual study abroad program to Ghana, West Africa.
Students in the program take up to six credit hours of African American Studies courses that include lectures at the University of Ghana at Legon, University of Cape Coast and Kwame Nkrumah University of Science and Technology in Kumasi. This is part of our ongoing mission to embrace knowledge of African life on the continent and throughout the Diaspora.
Borrowing critical insights from scholar-activists such as Marcus Garvey and Zora N. Hurston, AAS views international travel as an imperative tool for examining the African experience from a systemic perspective. As such, student participation in the study abroad program provides a key measure of the program's strength in introducing students to advanced research opportunities and original sources within the discipline. In addition to conducting field research and oral histories, student participants in the study abroad program receive instruction and gain awareness of the everyday concerns and political economy of ordinary Ghanaian citizens.
National Model African Union-Washington, DC
(Third Week in February, Annually)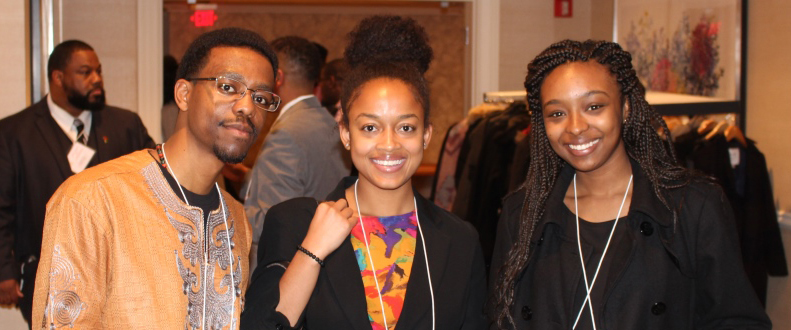 Every spring the African American Studies Program sends a team of University of Houston international scholars to Washington D.C. to participate in the annual Model African Union conference sponsored by Howard University.  This conference hosts 30-40 different universities every year with each institution bringing anywhere from four to ten students to engage in mock sessions of the African Union.  Likewise, the Model African Union conference is an excellent way for students to network with other universities, other students from these universities, and gain an international experience within this increasingly interdependent world.
AAS 4440:  Model African Union Seminar is open to all students with an interest in traveling to Howard University in Washington, D.C., for the Model African Union Conference.  This course is designed to prepare students for participation in the spring conference.  As such, it is primarily focused on the ideological development of global Pan-Africanism.  If you have an interest in this program and the opportunities it provides for educational enhancement and social networking, please contact please contact Dr. Kevin Thompson, AAS Program Manager, at kbthompson@uh.edu.
2015 Delegates-Ghana
Olumide Akibola

Peace and Security Committee

Undertaking this trip to Washington D.C really opened exposed me to the diplomatic process, there is always strength in numbers. I leaned the importance of networking, with students from over 40 other universities, representing African Countries.

In society today, being smart is great, but knowing the right people and experience will help achieve your goal.

Shelton Brown

Executive Council

"The Model African Union was informative, I learned so much about Africa from the countries that it consist of, to the problems facing the continent. The experience in the African Union and in Washington D.C. transformed my conception of myself and has motivated me to push to be even better than I am, because "Exposure expands expectations"-James Dixon IIThis trip Enlightened me on the wisdom that fact that Africa has so much to offer the world, and the better we make Africa the better we can make the world.

Tricia Christian

Technical Committee on Economic Matters

"Attending the Model AU Conference was an experience of a lifetime. I learned many new things and met several people from around the world. This opportunity was a great example of how international relations operate. I had a fantastic time!"
Tamiah Davis

Committee on Democracy, Governance and Human Rights

"I learned to let my voice be heard. It was such a great networking and learning experience. The conference showed me how to communicate effectively and create a union with my fellow delegates."

Traveon Rogers

Technical Committee on Economic Matters

"Attending the Model African Union was a great experience that I would recommend to anyone. To be able to discuss and come up with solutions to address real world problems in Africa with other young intelligent people was an immense privilege. It was also a great way to meet other college students and network."

Kayla Stewart

Technical Committee on Regional Economic Communities (RECs)

"Being a part of Model AU was an insightful and intellectual experience. I learned so much more about the beauty, prosperity, and potential of the African Union through the four-day immersion experience. As someone who's very interested in African policies, going to Model AU was a necessary experience."