Dining
'On The Go' pre-packaged foods refreshed
By Abel Valencia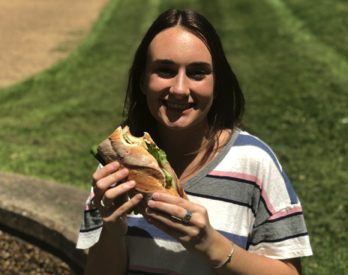 UH Dining Services now offers a fresher, higher quality "On The Go" line of products, such as sandwiches, wraps and salads, made daily on the University of Houston campus.
In an effort to improve the quality of pre-packaged food items available to the UH community, UH Dining is preparing these items on campus and discontinuing purchasing these from a partner vendor. Guest feedback garnered from On-Site Insights focus groups revealed an opportunity to improve product quality for the convenience-based program.
Students, faculty and staff will now be able to enjoy these items at all Market stores on campus. On The Go products continue to be part of the Red Combo option for unlimited meal plan holders.