Dining
Cougar Woods named Level 1 Certified Green Restaurant
By Abel Valencia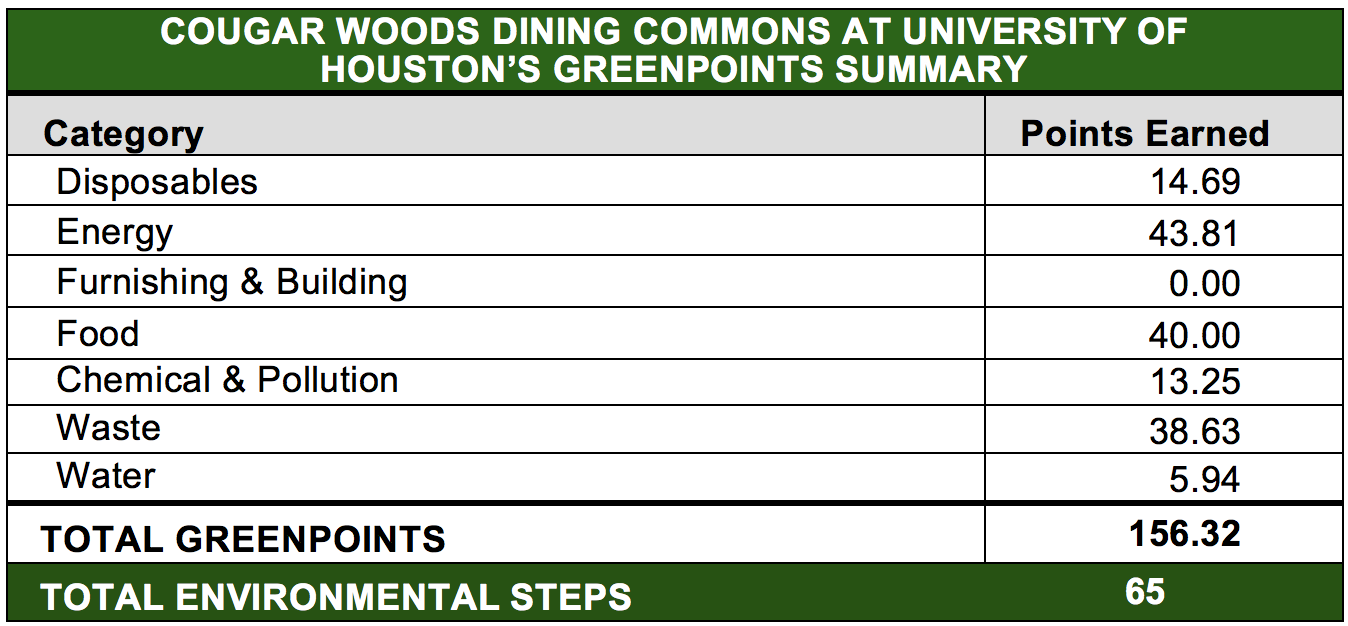 Cougar Woods Dining Commons was recently named a Level 1 Certified Green Restaurant by the Green Restaurant Association, a national nonprofit organization helping restaurants become more environmentally sustainable.
Cougar Woods Dining Commons received 156.32 GreenPoints on the GRA's rigorous certification scale and implemented 65 environmental steps.
Highlights of Green Accomplishments:

Over 40 percent of the main dishes at Cougar Woods are vegetarian or vegan, which significantly reduces the carbon footprint associated with the food.
Its Energy Star oven and refrigerator use 40 percent less water and energy than conventional models.
By not offering bottled water, Cougar Woods does not contribute to the 4 billion pounds of plastic bottles that end up in landfills each year.
Recycling plastics, glass, aluminum, cardboard and paper can keep up to 50 percent of waste out of landfills.
Cougar Woods is Styrofoam free, which keeps harmful chemicals and litter out of the environment.
By offering reusable glasses, plates and utensils, Cougar Woods significantly decreases the amount of waste that is produced.
To see Cougar Woods Dining Commons' detailed Green Label and all of its environmental steps, click here.