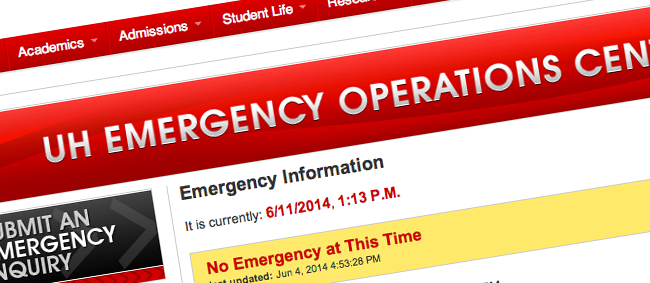 Public Safety
Office of Emergency Management unveils website
The University of Houston Office of Emergency Management has launched its new website at www.uh.edu/oem.
The OEM website offers many planning and preparedness resources, training opportunities, outreach materials, information on the alert notification system and much more.
The location of emergency ALERT communications is unchanged. Campus emergencies, university-wide cancellations of classes, weather emergencies, siren testing and other emergency alerts can still be found on the emergency website at www.uh.edu/emergency.