Sports & Entertainment
Comedian Craig Ferguson coming to Cullen Performance Hall
By Lauren Stacks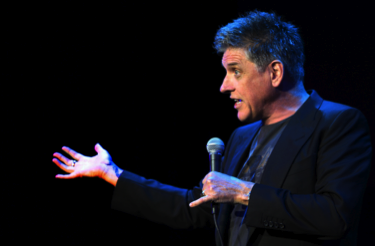 Comedian Craig Ferguson will be bringing his Hot and Grumpy Tour: Walking the Earth to the University of Houston campus this spring.
Ferguson, who hosted the Late, Late Show with Craig Ferguson for nine years, will perform at Cullen Performance Hall on Saturday, March 14.
Tickets can be purchased after 10 a.m. Jan. 30 at www.entertainhouston.com, by phone at 713-462-6647 or the TDECU Stadium Ticket Office, 3750 Cullen Blvd.
After several stints on the English comedy circuit, he brought his act to America in 1995 to star with Betty White and Marie Osmond in the short-lived ABC comedy Maybe This Time. After the show ended, ABC decided to add the talented Scotsman to The Drew Carey Show, playing Drew Carey's boss, Nigel Wick, from 1996 to 2003. He came into his own on the Late Late Show with Craig Ferguson, winning his first Emmy nomination in 2006, as well as receiving the 2009 Peabody Award for Excellence in Broadcasting for his interview with Archbishop Desmond Tutu.
For more information about other upcoming shows on the UH campus, please visit www.entertainhouston.com.