Sports & Entertainment
Actor Kevin James bringing his stand-up comedy act to UH campus
By Lauren Stacks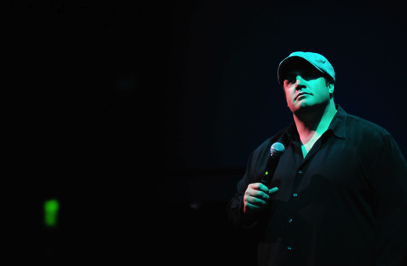 Actor and comedian Kevin James will be performing his stand-up comedy show at the University of Houston this spring.
The show is scheduled for Friday, March 6, at 7 p.m. at Cullen Performance Hall. Tickets are now on sale and can be bought online at www.entertainhouston.com, by phone at 713-462-6647 or the TDECU Stadium Ticket Office, 3750 Cullen Blvd.
James is the producer, co-writer and star of the hit comedies Paul Blart: Mall Cop, Zookeeper and the upcoming Paul Blart: Mall Cop 2. He can also be seen in next year's ensemble sci-fi comedy Pixels. For nine years, he starred in the television comedy King of Queens.
He made his feature film debut in 2005 in Columbia Pictures' Hitch starring opposite Will Smith. Since then, James has headlined Here Comes The Boom and starred alongside Adam Sandler in Grown Ups, Grown Ups 2, and I Now Pronounce You Chuck and Larry. For more information about other upcoming shows on the UH campus, please visit www.entertainhouston.com.