Labor movement leader Cesar Chavez and his work to organize farm workers for better pay and working conditions led to the most successful consumer boycott in the United States—the Delano grape strike. The efforts joined Latino and Filipino-American farm workers and was modeled on the nonviolent activism of Martin Luther King Jr. and Mahatma Gandhi.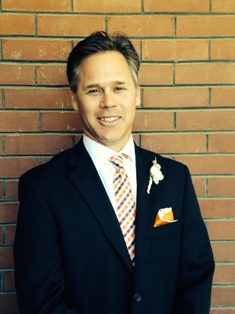 Matt Garcia, professor of history and transborder studies at Arizona State University and director of its Center for Comparative Border Studies, will discuss Chavez's United Farm Workers Association and its failed efforts to attain a sustainable labor union.
"Beyond the Legend: Cesar Chavez, Charismatic Leadership and the Relevance of Accountability" is planned for 1 p.m., Thursday, April 9 in room 257 of the UH Student Center South. The event, hosted by the University of Houston Center for Mexican American Studies (CMAS), is free and open to the public. 
"Garcia lays the blame for the demise of the United Farm Workers at the feet of Cesar Chavez, his state of mind and his efforts to reshape the union into a communal oriented organization, which included people severally criticizing each other's faults," said Tatcho Mindiola, professor and CMAS director. "Although Chavez's success and organizing skills in establishing the farm workers union are recognized and documented in detail, Garcia does not venerate Chavez as a saint as many are inclined to do."                                                             
Garcia's presentation is based on his most recent book, "From the Jaws of Victory" The Triumph and Tragedy of Cesar Chavez and the Farm Worker Movement," which won the Philip Taft Award for the Best Book in Labor History in 2013. 
For more information on the UH Center for Mexican American Studies, visit http://www.uh.edu/class/cmas/
WHAT: UH Center for Mexican American Studies Speaker Series, featuring Prof. Matt Garcia/Arizona State University, "Beyond the Legend: Cesar Chavez, Charismatic Leadership and the Relevance of Accountability"
WHEN: 1 p.m., Thursday, April 9
WHERE: UH Student Center South, Room 257/Astrodome (Entrance 1 off of University Blvd)
For directions and parking information, visit http://www.uh.edu/maps/buildings/?short_name=UC
---