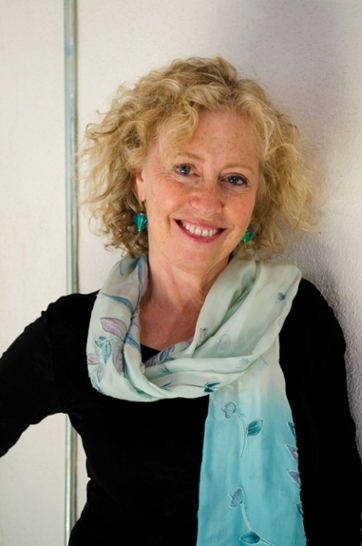 The Gulf Coast Food Project housed within the Center for Public History at the University of Houston (UH) presents the first Bayou City Food & Film Festival (BCFFF), May 2-4, at 14 Pews, 800 Aurora Street. The event is open to the public.
This new, three-day festival celebrates the culture, art, and science of food. Food documentaries and select film shorts from UH students, as well as chefs and food activists, will be featured in an intimate and festive setting.
A highlight of the festival is the Houston premiere of the award-winning documentary, "Sweet Dreams," about a group of women drummers who overcome incredible suffering to open the first ice cream shop in Rwanda. Los Angeles Times film critic Kenneth Turan writes, "'Sweet Dreams' serves up a remarkable tale of resilience." Miriam Bale, film critic for The New York Times, selected the documentary as a "NYT Critics' Pick."  The Bayou City Food & Film Festival opening night party will follow a talk back with "Sweet Dreams" director Lisa Fruchtman.
"Houston is the most diverse city in the country and has an incredibly rich and diverse food scene and history," said Todd Romero, associate professor of history and co-director of the Gulf Coast Food Project at UH. "Yet among this diversity, there is a commonality as the act of preparing, cooking and sharing food is a fundamental act that transcends culture. Through this food and film festival, we hope to celebrate our diversity while recognizing our common humanity."
Romero is one of three co-directors of the Gulf Coast Food Project along with Monica Perales, associate professor of history, and Temple Northup, assistant professor of media production at the Jack J. Valenti School of Communication at UH. Perales and Northup co-taught a food-focused documentary class that combined undergraduate and graduate students and resulted in the student-directed and -produced short films being shown at the festival.
"This film festival will illuminate the complex web of relationships that make our region distinctive and actively engage students in interdisciplinary research-based learning projects on local topics with global implications that teach them about the world in which they live," said Northup.
The Bayou City Food & Film Festival is supported in part by a Humanities Texas grant awarded to the Gulf Coast Food Project at UH, as well as by donations of goods and expertise from Saint Arnold Brewing Company, Sugar & Rice magazine, Fat Cat Creamery and HEB. The Gulf Coast Food Project maintains a website http://www.uh.edu/gcfp/ that houses documentary films, oral history projects, and video from past talks, among other food related materials focused on the region.
About 14 Pews
14 Pews is a nonprofit dedicated to serving the cultural needs of our community by providing a forum to experience, discuss and celebrate the performing and media arts and to foster cross-cultural experiences. For more information, please visit http://14pews.org/pages/home.asp
About the University of Houston
The University of Houston is a Carnegie-designated Tier One public research university recognized by The Princeton Review as one of the nation's best colleges for undergraduate education. UH serves the globally competitive Houston and Gulf Coast Region by providing world-class faculty, experiential learning and strategic industry partnerships. Located in the nation's fourth-largest city, UH serves more than 39,500 students in the most ethnically and culturally diverse region in the country. For more information about UH, visit the university's newsroom at http://www.uh.edu/news-events/
# # #
---