Maria Cano and Yuliana Medina, first-year students at the University of Houston Graduate College of Social Work (UH GCSW), received the Hogg Foundation for Mental Health Bilingual Scholarship.
The award covers full tuition and fees for new bilingual students entering graduate social work programs. Both Cano and Medina will receive funds to cover their two years of graduate work. In return, the students agree to work a minimum of two years in their field in the state of Texas after graduation from the master's in social work (MSW) program.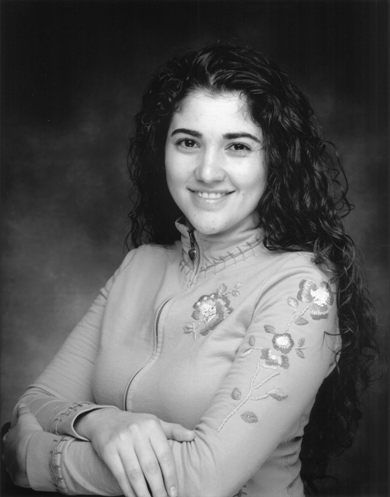 Yuliana Medina
"University of Houston Graduate College of Social Work is grateful for the Hogg Foundation Bilingual Scholarship because it attracts high-quality students, promotes academic diversity and increases the state's mental health workforce," said Ira Colby, dean of the UH GCSW.
Cano's pursuit of a master's degree in social work comes 10 years after working in the social services field for Child Advocates Inc. in Houston and the Texas Department of Family and Protective Services in Brownsville. "In my work, I've noticed a lack of bilingual professionals who are able to work with Spanish-speaking families," said Cano. 
Medina's varied experience involves working at a non-residential facility for women and children survivors of domestic violence and sexual assault, an elderly care facility and children's daycare.  She was inspired to become a social worker through her own family's desire to help children in foster care. "Seeing the many heartbreaking situations those children came from, it was an easy decision to want to be involved in the social work profession," said Medina.
  Research shows people who speak a language other than English are underrepresented in social work and other mental health professions in Texas and the United States. As a result, they are less likely to receive effective mental health services.
The Hogg Foundation's goal is to increase linguistic diversity in the Texas mental health workforce. Beginning this fall, the foundation broadened the program to include languages other than Spanish that are prevalent in the community. The University of Houston, for example, plans to accept scholarship recipients who speak Vietnamese or Mandarin, languages that are prevalent in Houston.
The Hogg Foundation began offering the Bilingual Scholarship Program in 2008 and has awarded 82 to date.  For more information about the Hogg Foundation for Mental Health, visit http://www.hogg.utexas.edu/
For more information about the UH GCSW, visit http://www.sw.uh.edu/main/home.php
# # #
About the University of Houston
                The University of Houston is a comprehensive national research institution serving the globally competitive Houston and Gulf Coast Region by providing world-class faculty, experiential learning and strategic industry partnerships. UH serves more than 38,500 students in the nation's fourth-largest city, located in the most ethnically and culturally diverse region of the country.
For more information about UH, visit the university's Newsroom at http://www.uh.edu/news-events/.
For additional news alerts about UH, follow us on Facebook at http://www.facebook.com/UHNewsEvents and Twitter at http://twitter.com/UH_News.
---